Crying over spilt milk: An empathy map example
Crying over spilt milk: An empathy map example
Buying milk ought to be a simple task. But this example empathy map shows how you can use the technique to tease out an unexpected amount of detail about a user experience.
In our recent project conducting user research for the API Service, we asked users of APIs to complete empathy maps to give us an insight into their experiences.
User experience research for the API Service.
To introduce workshop participants to the concept, I produced an example empathy map around my own experience of buying milk.
Buying milk is a simple task that most of us carry out on a regular basis. But this example showed how using an empathy map can reveal a surprising amount of detail about the behaviours and feelings someone goes through when completing a task.
An empathy map is split up into several sections to tell us about the full experience and range of emotions a person is going through. This is often illustrated with a person's head to demonstrate the range of insights to be gathered.
We wanted to find out:
What are your actions?
What are your goals (what do you want to achieve with these actions)?
What do you see (what do you watch and read)?
What do you say (what conversations are you having)?
What do you hear from:

your immediate colleagues?
your team/section?
the wider organisation (senior management, other departments)?
the wider world (media, etc)?

What are you thinking (what are your wants, needs and hopes)?
What are your feelings?
So what would the milk empathy map tell us about my experience? I can't digest cow's milk — so there is actually quite a lot for me to think about, with a few emotions and real pain points along the way.
Milk empathy map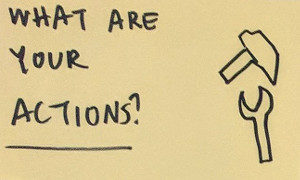 Actions
I drink goat's milk.
I use milk in cooking.
I check dates on the milk.
I go to the shop to buy milk.
---
Goal
To have something with my cereal that won't make me ill.
To find a suitable substitute to cow's milk in cooking.
---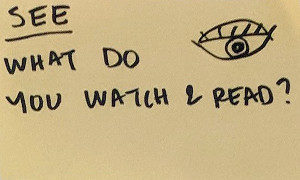 See
I see newspaper adverts for different types of milk.
I see different types of milk in the shop.
---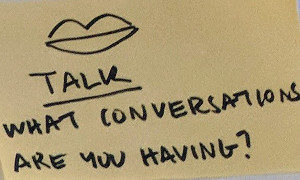 Say
I talk to my partner.
Is she going to the shop?
If I'm going to the shop, I need to find out if my partner needs any cow's milk. And if so, how much?
Is there anything else we need from the shop (this affects my decision of which shop to go to)?
If we are running out of milk, I speak to our Google Home to add it to the shopping list.
---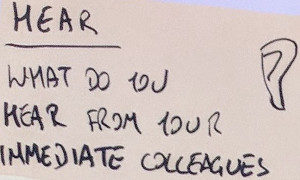 Hear
My partner dislikes the taste of goat's milk.
My partner sometimes likes to experiment with different types of milk for cooking etc.
People in the wider world often recommend or ask me about different types of milk.
---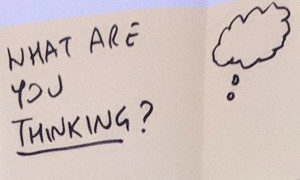 Think (wants, needs, hopes)
I want to find milk that doesn't have a short date.
Why does my local supermarket stock their own brand of milk, which always has too short a use by date? Other shops have milk with a suitably long date, but this supermarket is handy because it's on my way home from work.
---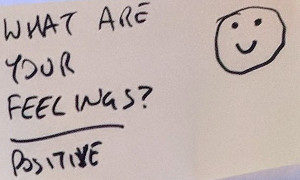 Feel
Positive
If I can find milk easily and it's got a long enough date, I don't have to go to the shop again for a while.
---
Negative
Sometimes my preferred option of semi-skimmed goat's milk is not in stock and I have to find an alternative.
If I can't contact my partner, I have to guess if she needs milk, which means we sometimes have either too much or too little cow's milk in the house, wasting time and money.
If I go to my local supermarket, the dates are often too short, wasting time as I have to go to the shop again within days.
Google Home often misunderstands what I say, meaning I have to decipher a gibberish shopping list.
A simple example with a lot of detail
I used this example not to help people empathise with my milk mishaps, but to demonstrate how even the simplest of experiences often contain a lot of hidden detail. This prompted people to think creatively about their experience when working with APIs.
In this project, it has sometimes been difficult to get users to fully express their experiences, because the technical nature of APIs means people have a tendency to think about them in vague or abstract terms. But in this instance, we got a wonderful range of insights and detail into how people feel when they are working with APIs.
A lot of the insights we gained from the empathy map exercise fed directly into the personas for the API Service.
Find out more
Introduction to empathy maps — from Gamestorming.
If you would like to find out more about user research techniques to enhance your service or project, find out more on the User Experience Service website, and get in touch.