Undergraduate 2021 entry: site launch
Undergraduate 2021 entry: site launch
After 5 months of hard work and collaboration across the University, we launched the new undergraduate study website for 2021 on 24 February 2020.
Undergraduate study – 2021 entry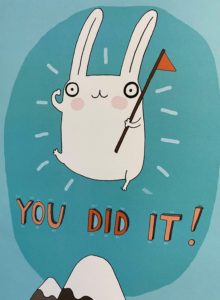 Thank you
A lot of hard work that has gone into the update process this year. There had been significant changes to the process, we had a new team responsible and we introduced a new collaboration tool – GatherContent.
There was a tremendous amount of commitment in our team, in central services and in admissions teams across the University. Without this collaboration and help it just wouldn't be possible.
An especially big thank you to:
the other Content Designers – Jill, Paula, Lauren, Ari and Sophy who were involved for the first time as part of our new team;
Ailsa, Chris, Gemma and everyone in Student Recruitment and Admissions;
Kathryn in the Digital Marketing team who supported us in the handover process;
Nick in the Publications team  who historically has been involved but this year just provided his experience
And of course all of our colleagues in the schools and colleges who reviewed and responded to our content requests in such timely fashion.
Your feedback
We will be running a consultation exercise shortly to learn more about , how colleagues found the process this year, particularly with reference to our trial use of the GatherContent service.
Get in touch
As ever, if you have any questions or if you spot anything across the site that needs to be updated, please do get in touch with the team.