We're hiring a Senior Content Designer
We're hiring a Senior Content Designer
We are looking for an experienced Senior Content Designer to join the Website and Communications team as we embark on major projects to launch the new University web publishing platform and services.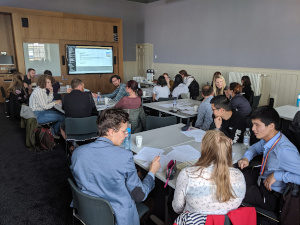 If you're passionate about using evidence-based approaches to create great content that meets users' needs, we want to hear from you.
Job details
Salary: £33,797–£40,322 per year (University grade 7)
Contract: Fixed term for two years
Provide specialist editorial, website build and support expertise to ensure the delivery of a user-focused, sustainable and legally compliant online presence for the University.
Plan and follow evidence-based and user-centred design approaches to assess user needs and business objectives, and deliver content that supports them.
Play a leading role in developing and evolving web content policies, standards and guidelines.
Help develop and foster the University's community of web publishers, with the aim of raising standards in web content management across the University to enhance and protect the University's reputation.
We will be able to onboard you remotely, although the position will be based in Edinburgh when we are able to return to the office.
Why you should work with Website and Communications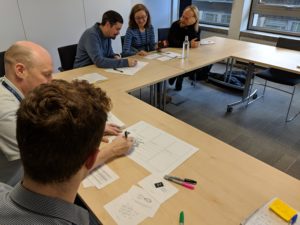 This is a challenging time for everyone. It has thrown into sharp focus the importance of making our users' digital experience as good as it can be. It has been noted that, at the moment, the University's digital estate is the University's estate.
We have always recognised the importance of effective digital content. We are currently embarking on major projects to launch the new University web publishing platform, and to transform our service.
So we're hiring a Senior Content Designer to work with us. You will play a leading role in developing our content standards, and supporting our community of web publishers to create great content that meets users' needs and business objectives.
This is an exciting time to be joining our team. We don't just produce websites — we solve problems by understanding our users to create great experiences.
You will make a difference to our users by transforming content for high-profile services like the University website. You will also carry out user research activities such as usability testing and interviews. So if you are interested in user experience, we are particularly keen to hear from you.
You will have the opportunity to collaborate with an engaged and growing community of content and user experience practitioners within the University, and across other organisations. These roles will help empower non-specialist colleagues to plan effective digital content.
My personal view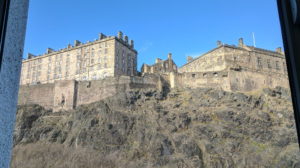 The Website and Communications team, and the University of Edinburgh as a whole, is a fantastic learning environment. We invest in learning and development to help you fulfil your professional goals.
We also have strong communities of web publishers and user experience enthusiasts, giving you access to a network of like-minded professionals.
Staff also benefit from a generous annual leave allowance, high quality pension schemes, and flexible working practices.
The view from our office (when we're in it) is hard to beat as well.
If you've never worked in higher education before, you might find the range of our work more exciting than you expect. It is fulfilling work as well. As an organisation, we exist to advance knowledge and make the world a better place.
That is being demonstrated now as much as ever. The University of Edinburgh is playing a vital role in society's response to Covid-19, including:
conducting research into Covid-19
delivering online courses in critical care supporting frontline NHS staff
manufacturing personal protective equipment
Learn more about the University of Edinburgh's Covid-19 response
Closing date and further information
The closing date for the Senior Content Designer position is 5pm on Friday 29 May 2020. We expect interviews to take place remotely during week commencing Monday 8 June.
If you have any questions about this role, please feel free to get in touch with me:
duncan.stephen@ed.ac.uk