Supporting the student voice with shared content
Supporting the student voice with shared content
The University Website Programme has put together a small collection of content to help promote the National Student Survey before it closes on 30 April.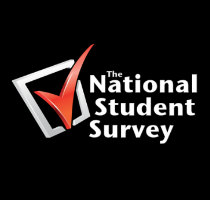 For sites that are published in Polopoly we've created a few includes items which can be combined in various ways to create a news page or article about the National Student Survey. They can also be mixed and matched with School's or department's own content to created your own customised page.
There's also an image suitable for the feature slot in a dynamic homepage layout, uploaded into the system and ready for use.
This Student experience global includes  has more details about where they are and how to use them.
There's more about the NSS – which is for final-year undergraduates – on the University website.
The Student Surveys section also includes:
information about the other student surveys
links to the surveys that are currently open – currently the Postgraduate Taught survey – as well as the NSS
information about changes introduced as a result of previous student feedback.
Tell us what you think
We'd appreciate your feedback: both on the actual content and whether you found it useful or easy to re-use. Or, alternatively, why you prefer to use your own content. Please comment below!
Our thanks to Divinity who allowed us to re-use their content for the includes, and to everyone for helping spread the word to students about this opportunity to share their views.