EdWeb deployment update November 2018
EdWeb deployment update November 2018
On November 8 we will apply the latest set of bug fixes, Drupal core and module security updates to EdWeb.
Twitter card
Our development team have added a fix so that site visitors sharing pages on Twitter using the social media sharing buttons will dynamically share associated images for pages instead of the default grey table from the Twitter platform.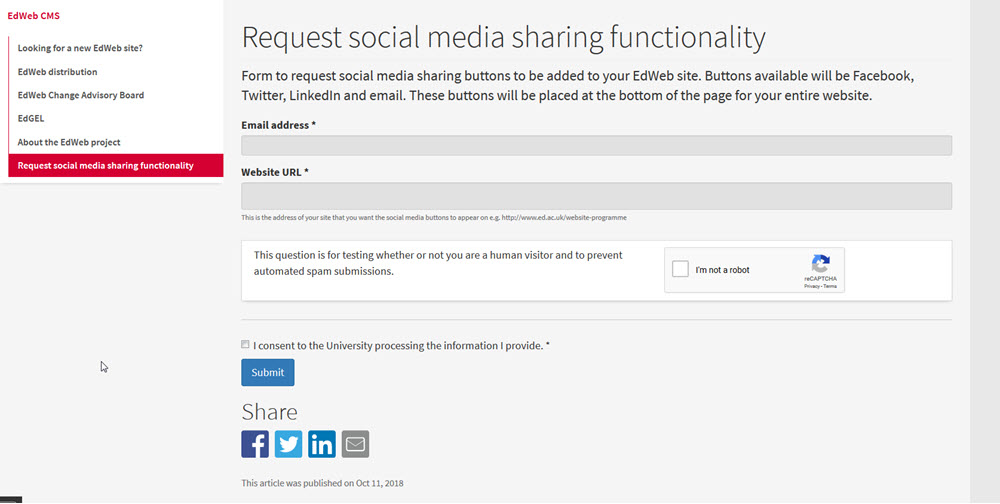 Request social media sharing functionality on your EdWeb site
Fixes and updates
We've also included the latest set of bug fixes and updates:
A correction to the display of the video consent overlay for Internet Explorer 11
Security and validation fixes for Forms
Details of module updates and security patch details (mainly of use to technical users, or those who run EdWeb distributions) are available on the EdWeb Change Advisory Board (CAB) pages.