reuse and recycling
Sustain.ED 2019: a round up
Sustain.ED 2019: a round up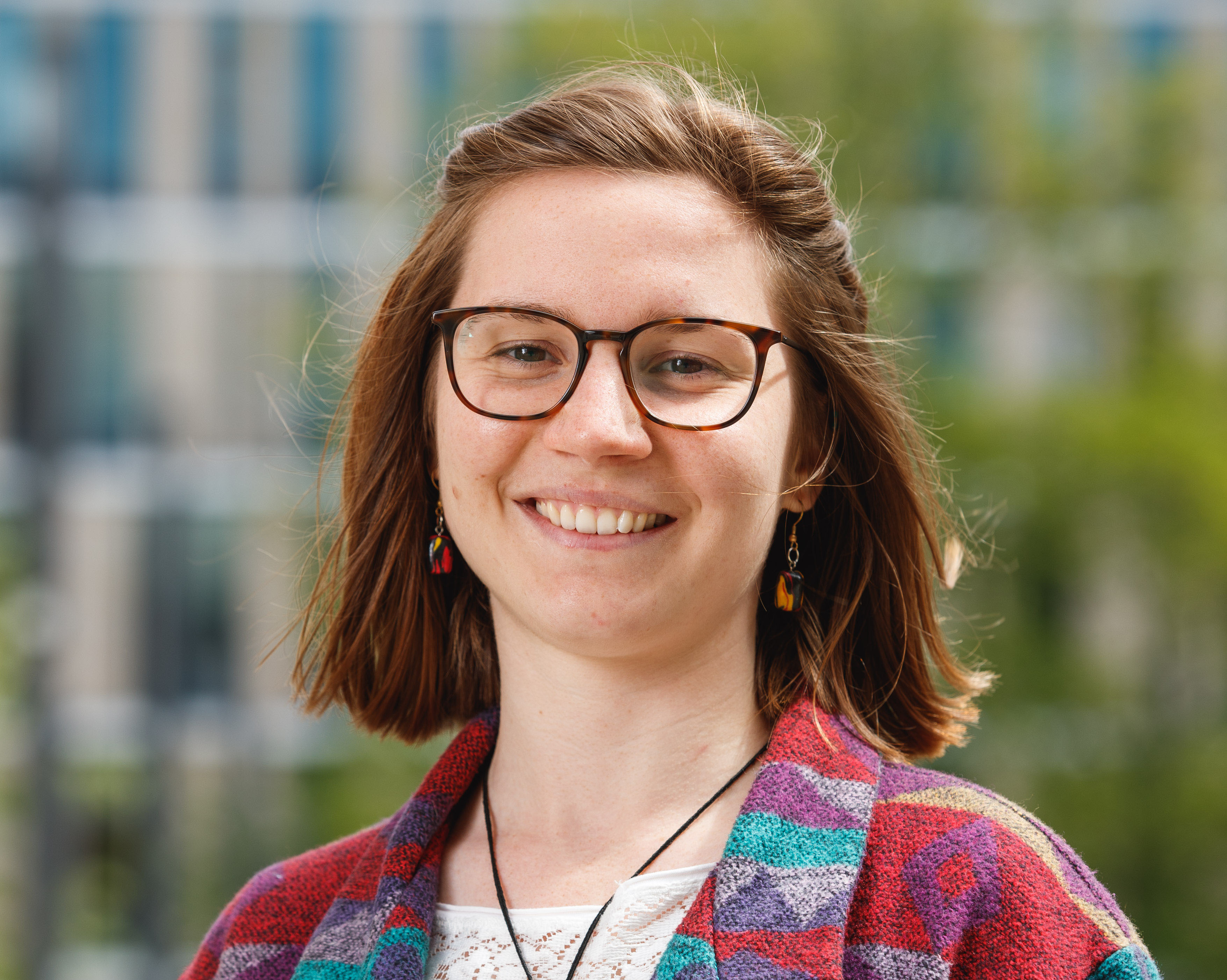 Sustain.ED is the The Students' Association's annual festival about sustainability. We hear from Vice President Community, Rosheen Wallace, about this year's event.
When planning the annual sustainability festival 'Sustain.ED', I immediately chose to focus on waste, particularly plastic waste as it is so topical. One idea I wanted to do as part of the festival was to create a visual image of how people think about plastic waste. I put out a call and Ruth, who's a third-year product design student, got in touch with the excellent idea of creating a tidal wave. It seemed like a very relevant image to represent the problem we are facing.
The sculpture
The sculpture is a tidal wave made entirely of plastic bottles, to illustrate the impact of plastic on the natural environment and especially the oceans. A tidal wave is also a fitting metaphor for the sheer volume of plastic waste being created by our throwaway culture.
Ruth carefully drew up the dimensions for a life-sized wave, which would use a tailored base made of wood board to support the bottles making up the rest of the sculpture. The base was cut to the design using excess materials, and Ruth painted the board in preparation for putting together the rest of the sculpture.
Collecting bottles
I spent a lot of time (more than I would care to admit) looking to source plastic bottles to use for the sculpture. Ironically this was pretty difficult to begin with, which really is a good thing that reflects the effectiveness of the University's waste systems. Eventually though collections kicked off and it became clear the abundance of plastic waste still around. Many of the bottles were collected from collection points set up around campus, where students and staff would drop off their empty (mostly drinks) bottles. One surprising find was how easy it was to get hold of milk bottles.
A day of asking cafés near the George Square area to collect the milk bottles they used was enough to produce several bin liners full of plastic milk bottles. Times this by the number of cafés using milk every day, and those bought by people in their homes and the reality of milk bottles produced daily by students in Edinburgh is pretty staggering. It's not like there's an easy answer – what's needed is a fundamental shift in packaging from the suppliers themselves – but it makes you think about the extended packaging involved in products before you even see them.
Building the sculpture
Ruth and her friend Sara started with a base of wood, building the bottles layer by layer and fixing them with a glue gun until the form of the wave started to take shape. The milk bottles were used for the main structure, with drinks bottles forming the shape of the outside. They worked over the course of three days, painstakingly attaching bottles together with a hot glue gun, and forming the shape of the wave. The final piece resulted in the bottles, items that would otherwise be discarded and potentially cause harm, being transformed into something beautiful and thought provoking. Overall, I hope the sculpture can act as a good talking point, as it's a really concrete reminder of how much more we can still do in terms of sustainability.
What we are doing now
Student council recently debated a motion about plastic waste. We all want to see the amount of plastic used being cut down, but it is interesting to understand some of the subtleties involved. For example, something that doesn't occur to most people is the accessibility of single use plastics – they are flexible and lightweight, which is much easier to handle for some people with a physical disability.
Then there is the question of switching to biodegradable alternatives. Though Vegware may be compostable, the University's current waste systems are in fact better at handling plastic, and the 'single-use' part of the problem remains. Of course, everybody wants to cut down on the amount of single use plastic we use, the tricky part is putting a plan in place to get there that will be effective and take into the accessibility factor.
Another thing happening within the Students' Association is the setup of a new sustainability committee. The Students' Association is doing lots of work on waste, for example being involved in the University wide drinking water project and other sustainability initiatives. However, much of it is not formalised, so this will be a good way to measure progress and to ensure that we are doing as much as possible in all areas.
We are also tackling waste through the opening of the Zero Waste Corner on campus, which gives an option to students to reduce the packaging they create when shopping for snacks and essential foods, so this has been a great step towards a waste free University. More widely, the Scottish Government have announced that they will be introducing a bottle deposit scheme in the next few years, which would allow consumers to return plastic bottles in return for a set amount, so this would be a really exciting thing that could one day appear on campus as well!
Final thoughts
Lastly what I am interested in is the type of person who engages in sustainability issues. The climate and ecological emergency is something that affects us all so fundamentally as it's about the human dependence on our environment. Yet it tends to be a certain demographic that is interested in sustainability, which I think shows that there is something missing in the sustainability movement. It's important to be questioning why that is and ensure all voices are heard in the debate. Discussions around equality and sustainability do not need to be separate and are so often not separate. Globally these issues are all very much interlinked.
Follow Rosheen's work on Twitter and Facebook.
The sculpture will be located in the entryway in KB House until the Christmas break- go and have a look!