Voices of the Planet: Aayush Goyal, India
Voices of the Planet: Aayush Goyal, India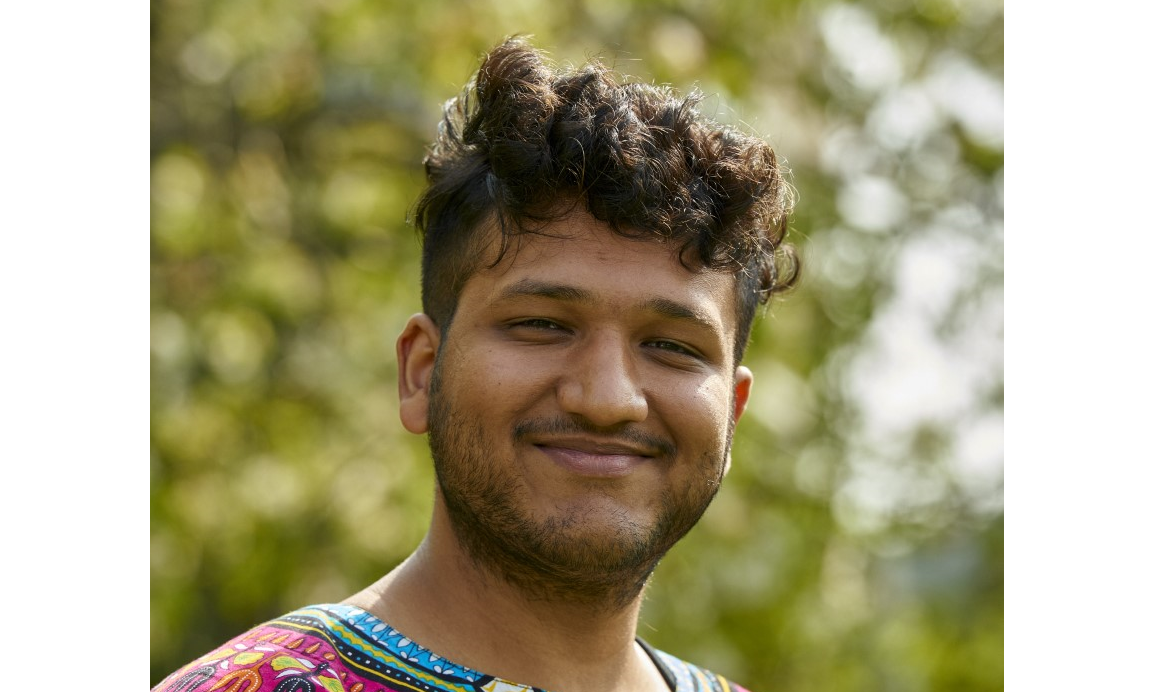 We're highlighting the impacts of the climate crisis by sharing the first-hand experiences of staff, students and alumni, focusing on those in the global south.  Our next contribution is from Aayush Goyal, a University of Edinburgh alumnus and co-founder of social enterprise, Social Stories Club. 
If someone asks me where I grew up, I tell them I grew up on a beach. Upon hearing this, one may imagine me on a beach in the Caribbean, sun-bathing and drinking from a coconut.
But I actually grew up in one of the largest cities in India, Chennai. I shared one of the longest urban beaches in the world with 10 million people. I had a happy childhood spending many days at the beach making forts out of sand with my brother, and surfing with my friends.
While growing up, I have a distinct memory of my disgust watching a lady discard the wrappers from her picnic on the beach for someone else to clean up. It never made sense to me when I saw people litter at the beach. The problem only became worse over the years where it began to feel like there was more litter under my feet than sand. People that were littering faced no consequences. The problem was not exclusive to the beach, the whole city was full of litter. It was normal for drivers to throw litter from their cars, for workers to drop plastic bags while walking on the street, and for children to discard packets of crisps as they played.
There may not have been legal consequences back then, but we are starting to see the environmental repercussions now. Chennai is the capital of the state of Tamil Nadu, which is known for its rainfall. It receives so much rainfall that it is one of the top exporters of rice, producing 7.5 million tons of rice every year. To put that into context, given the global average per capita use of rice per person, it would be enough to feed over 138 million people.
Despite this, over the last few years, Chennai has been suffering from water shortages and 2018 marked the driest monsoon ever recorded in the city. In fact, 19th June 2019 was declared as "Day Zero" in Chennai. It marked the day when there was no water left in the city. The four main water reservoirs dried up. People were so desperate for water that fights that broke out. One of the most horrific incidents took place on the 15th of June 2019, where a woman was stabbed over the limited water supply.
Even communities with better access to resources are facing consequences. A number of community swimming pools around the city have been lying shut because the municipal is finding it hard to fill them up. One such example is of a pool in our local community which has been left to gather dust. Facilities like swimming pools are quite important in Chennai as the average temperature in the winter is 29C while the summer hits 37C.
While many people think that climate change is something that will affect us in 50 to 60 years, Chennai is already suffering. I want to visit my parents in Chennai, but I do not want it to look like an abandoned city from Sci-Fi movies.
Many people do not realise that many towns and cities across the world have seen day zero. We need to be acting now to prevent further environmental damage. While we cannot change what has already happened, we need to think about the impact our actions are going to have in the future. If you think you cannot create new life-changing technology or something big, just start small: purchase products with low carbon impact.
To help people with ethical purchasing, I started a social venture while I was at university. We set out to introduce socially-conscious products to people across the UK because we found that while people want to consume ethically, they often do not know where to start.
Find out more about Aayush's social enterprise, Social Stories Club
Read our #VoicesofthePlanet entry from Malaysia
Read our #VoicesofthePlanet entry from Singapore
Want to submit your own #VoicesofthePlanet entry? Get in contact on: srs.department@ed.ac.uk