Interview: Professor Sandy Tudhope, University Lead on Climate Responsibility and Sustainability
Interview: Professor Sandy Tudhope, University Lead on Climate Responsibility and Sustainability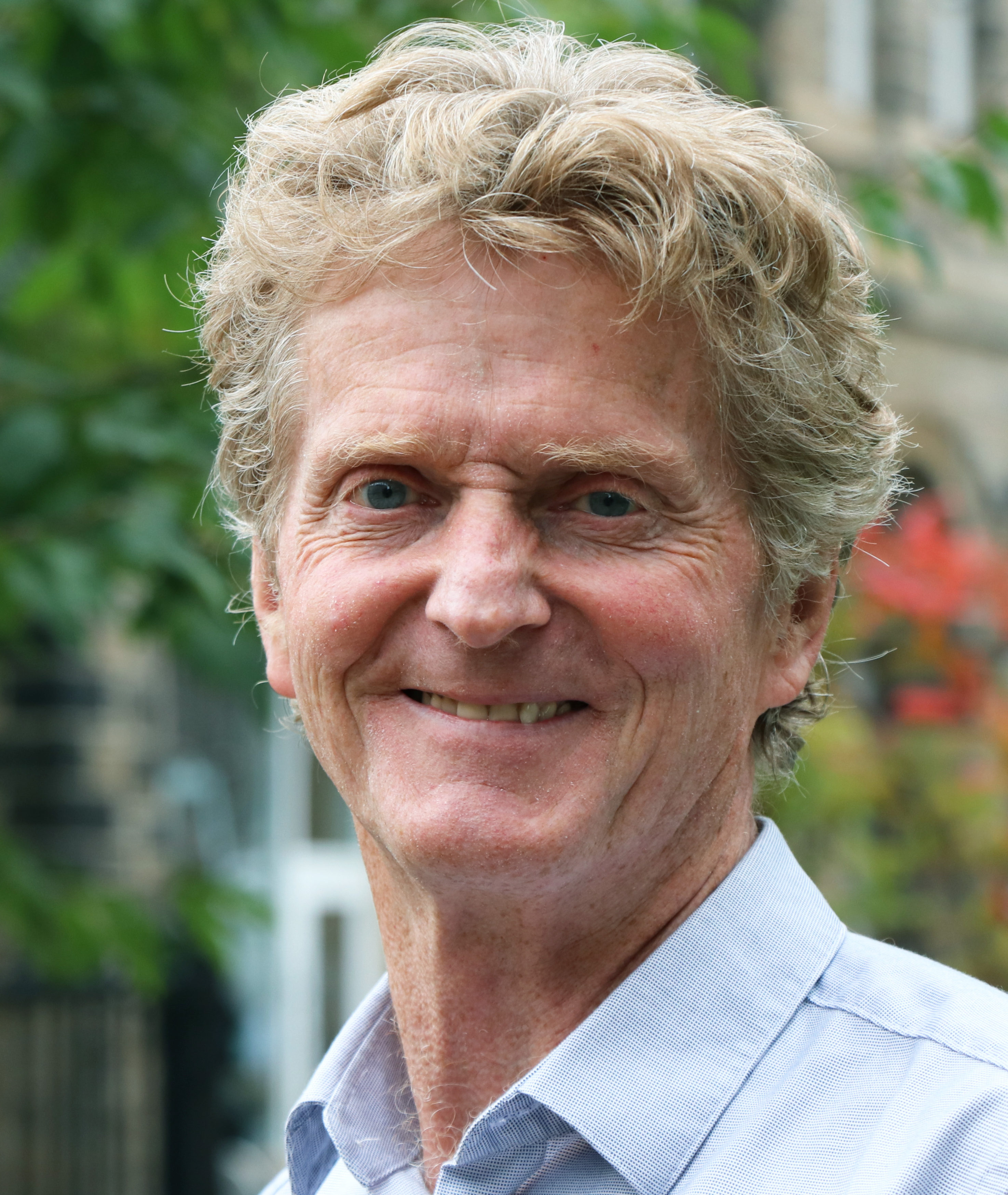 In September 2019, the University appointed Sandy Tudhope – a Professor of Climate Studies – as its Lead on Climate Responsibility and Sustainability. We caught up with Sandy to ask him what this new role involves and to tell us more about the University's response to the climate crisis.
Hi Sandy! You've been appointed as the University's Lead on Climate Responsibility and Sustainability. This is a new role; what is its purpose?
To provide the University Executive with a holistic view of what the University is doing on climate responsibility and sustainability; whether through its research, teaching or operations.
In each of these areas, really exciting things are happening… but there are also many challenges. The University is so big that it takes some work to collate these things and build a picture of what the University is doing in its entirety, as well as to suggest what more needs to be done.
My role is to join up work on climate responsibility and sustainability across the University and present this to senior University staff, so the decisions they make are informed by this work and so that the University continues to progress on this issue.
What's the most interesting thing you've done so far?
Meeting students who care passionately about climate change, and who are motivated enough to do something about it. I'm listening to their ideas on what the University could do better so I can relay these to senior staff.
Listening to a diverse range of perspective is a big part of my role, whether that's students, researchers, teachers or professional services staff. My biggest challenge is whether or not I can adequately represent everyone's views.
In your opinion, what is the University doing well?
As I see it, the University has three broad ambitions when it comes to climate responsibility and sustainability:
Produce excellent research that impacts the wider societal agenda. We want our research to inform local responses to the climate crisis – such as the City of Edinburgh Council or the Scottish Government – as well as global responses, such as through the United Nations Intergovernmental Panel on Climate Change or annual Climate Action summits.
Support students to obtain the knowledge and skills needed to be successful in a rapidly changing world, and to be good global citizens
To ensure our operations are carbon neutral by 2040, and lead by example so that other organisations understand how they can too
The University has a huge amount to be proud of across all three areas. For example, you'd be hard-pressed to find a UN environment report that isn't underpinned by research or evidence produced at Edinburgh. We have many distinguished lead authors among our academic community; not only are they exceptional researchers… they have taken a personal decision to ensure that their work feeds into evidence and policy making at the highest level, and is communicated with the public. That really is research with impact. We also have a good track record of intersectional research: how climate change relates to health, to the refugee crisis, to inequality, etc.
Secondly, an increasing number of lecturers are embedding climate change and sustainability into the curriculum. This often comes down to personal motivation – the lecturer sees it as their duty to educate students on how the climate crisis relates to their subject area, or the students ask for that link to be made explicitly. All students (and staff!) also have the opportunity to take an online course called Be Sustainable.
Thirdly, the University really is changing how it operates to reduce the negative impacts of its operations and increase the positives. Whether on energy efficiency, the circular economy, or human rights in supply chains, a lot is happening behind the scenes to ensure the University is part of the solution to climate change, not part of the problem. We are lucky to have one of the best Social Responsibility and Sustainability departments in the UK, and it's no surprise the University was named Sustainability Institution of the Year in the UK in 2018, and came runner up in the global competition in 2019.
What does the University need to do better?
The University is on a journey, and I think we could do better across everything we do.
Firstly, we need to accelerate operational work to meet our zero carbon by 2040 target. The University's climate strategy is really comprehensive, with lots of actions identified that the University can take to drastically reduce its carbon emissions in an honest way. We're starting to make a few – such as through the Sustainable Campus Fund and responsible investment – but now is the time to really ramp up action on the ground: more renewable energy generation, less carbon emissions and wastage, and ethical carbon sequestration and offsetting for the emissions we can't avoid.
Secondly, we rely quite heavily on a small group of highly motivated students and staff who are calling for change in operations and the curriculum. This bottom-up creativity is fantastic, but it means sustainability isn't always embedded in core processes. The new Strategic Plan is a chance for social and civic responsibility to be strategically embedded in everything that we do, which is going to make a big difference. I'm looking forward to talking to the Vice Principal for Students, Colm Harmon, on how we embed sustainability into teaching and the student experience.
Thirdly, we're not very good at articulating clearly just how much climate responsibility and sustainability features in the University's activities. There are so many good things happening across our research, teaching and operations, and so many opportunities to do even more, but we don't often shout about them. This is changing; we want to do better. It's partly why this new role was created. We need a holistic narrative that senior staff can understand so that greater action can be taken, particularly in operations and in the curriculum; and also so that the University of Edinburgh is recognised as a leading institution in the fight to address climate change.
We need to lead by example, and share what we do with others. The world won't be saved by this University alone becoming carbon neutral; we need every organisation to so do, and we need to assist in reshaping the economy and society. The University's vision is to make the world a better place; on the topics of climate responsibility and sustainability, we are very well placed to do so.
You specialise in the impacts of climate variability on tropical coral reefs. What can we learn from ecosystems such as these that are threatened by the changing climate?
When I started out as a natural scientist, I was asking questions about ecosystems, climates and environments. In the time that I've been a scientist, coral reefs have degraded in a very visible way. It made me hyper aware of the concept of a shifting baseline; if the reefs have changed this much since I've known them, what had happened before, and what will happen in the future?
This is where people come into the story. Studying coral reefs means I've had the real joy of working with individuals and communities of many different nationalities and in a whole range of situations. There is a clear link between the health of ecosystems and the health of the people who live in and near them.
This completely informs the work I do now. I use my understanding of what influences an ecosystem to inform and empower individuals, communities and nations to think about how they manage natural resources and how to make decisions that benefit people and their environment.
How does the challenge of climate change make your feel?
I've got a very strong emotional attachment to the natural world and the beauty of natural systems, so feel an innate desire to help maintain that not only for people's sake, but for the benefit of the ecosystem itself. Ecosystems are not just there to be exploited by humans. But when I see how some communities rely very much on a healthy ecosystem, it redoubles my desire to do something to help it flourish.
Regarding climate change, I'm actually more positive than I was earlier in my career when the science was first presented (but not acted upon). Although the frightening predictions are coming true – polar ice melt, sea level rise and a warming ocean, biodiversity loss and more extreme weather events – and although our predictions of this trajectory haven't changed much in the last 30 years, I really do believe we're at a pivotal moment in human society. Climate science is increasingly being used to inform policy, and whole countries, as well as their constituent communities, are becoming more interested in making change. The Paris Agreement in 2016 was a turning point. At a local level, I really believe that Scotland – and of course the University – can feasibly be carbon neutral.
Will humanity manage to limit global warming to 1.5°C? It's doable, and so I'll keep hoping.
Many students and staff at the University are concerned about the climate crisis. What can they do to take meaningful action?
The Department for Social Responsibility and Sustainability suggests a whole array of things students and staff can do, including practical actions, training, informative events and joining the University's Sustainability Champions network. I encourage everyone to do so.
Asides from that, if you have an interest in some aspect of climate change or sustainability, don't restrict yourself to learning about a single dimension. There are so many lenses through which to explore the topic: economic, political, social justice and equality. Try to understand why we are where we are, what needs to change to stop human-induced climate change, and how we begin to reverse it.
Think about what you've done so far, and then decide where you can make change. Reduce waste, recycle better, reuse more, fly less. Support others to do the same, especially if they haven't had the opportunity to learn what you have. Talk to friends and family, speak at community groups, or go back to your high school and give a presentation.
You really can influence politics. Chat to your local MSP and support politicians to raise this up the political agenda, not least because of its links to inequality and the economy.
We're all part of the problem. But we're also all the key to the solution. You absolutely are the right person to make change.
Email Sandy at sandy.tudhope@ed.ac.uk
Sandy was interview by Sarah Ford-Hutchinson, Communication Manager in the Department for Social Responsibility and Sustainability.