The carbon impact of homeworking
The carbon impact of homeworking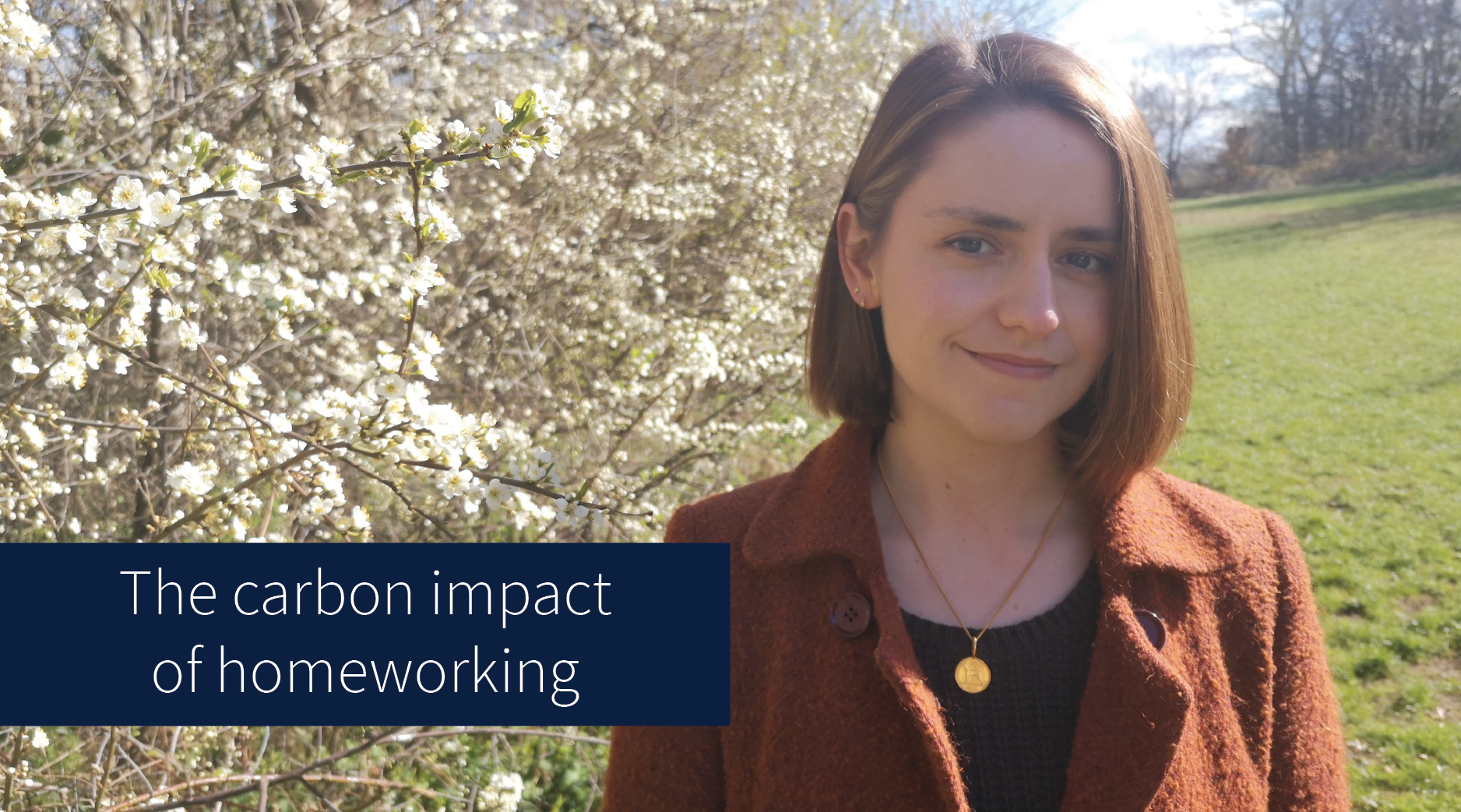 Aisling O'Reilly, Projects Coordinator (Energy) asks: what is the impact of homeworking on our carbon emissions and will the future of work be better or worse for our planet?
The past 19 months have changed the way we work forever. The Covid-19 pandemic forced the majority of us to work from home and overall, we liked it. The University's Home and Hybrid Working Survey showed that over 90% of staff are interested in hybrid working in future. But while we have adjusted to the new normal with Covid-19, another issue has not gone away, the climate crisis.
Early reports
In the early stages of the pandemic, there was a belief that the transition to working from home was better for the environment. With the daily commute eradicated and no offices to heat or cool, it could easily be assumed that working from home was an energy-saving solution for organisations. However, this may not be the case, as home working increased our need for home heating. Organisations took various approaches to estimate the carbon impact of this lifestyle change, leading to early reports that came to very different conclusions.
Zero Waste Scotland
In May 2020, Zero Waste Scotland reported that from March onwards, when homeworking began, their daily carbon footprint reduced by around 73%. This was as a result of avoided commuting and corporate travel.
Other organisations
Conversely, other organisations, such as the environmental consultancy, WSP, reported that a worker who is based at home throughout the year could have a carbon footprint that is 80% higher than a typical office worker.
The high footprint was mainly due to emissions from central heating over the winter months. This figure of 80% was later debunked. It failed to account for multiple occupancy within a household, making emissions seem higher than what they were in reality.
To give an example, if a worker moved from the office to their home during lockdown, which was previously empty and unheated, then the use of the central heating during the day would be classed as additional. But if that worker was working from a home that was occupied and centrally heated before lockdown, then this wouldn't impact the home heating requirements.
Office vs Home Working: How we can save our carbon footprint (WSP)
A university perspective
Bournemouth University
Universities have also been investigating the impact of lockdown on their carbon footprint. With Bournemouth University being one of the first to share their findings. They investigated the carbon footprint for April – June 2020 (the period of the first lockdown) and compared it to April – June of previous, non-lockdown years. In non-lockdown years, the largest carbon footprint was from commuting, followed by utilities and then staff business travel.
During lockdown, the university reduced its total carbon footprint by 29%. This was due to the absence of commuting. They also noted that despite the completely shut campuses, the decrease in utilities was lower than expected, with a 45% drop in electricity and a 51% drop in gas. This highlights that substantial amounts of energy are needed to maintain university campuses even in the absence of staff and students.
Cutting-edge research has assessed the carbon footprint of Bournemouth University during the COVID-19 lockdown
The University of Edinburgh
The University of Edinburgh has not yet determined the complete impact of lockdown on its carbon footprint. However, using a methodology produced by EcoAct, the Department for Social Responsibility and Sustainability has conducted a short study, using the University's Estates Department as a representative example.
EcoAct Homeworking emissions whitepaper
The carbon impact, in tonnes CO₂e for an Estates Department staff member under different working scenarios
Office-based: 1.03 tCO₂e

Hybrid-work (two days working from home): 0.99 tCO₂e

Home-based:  0.91 tCO₂e

 
Carbon figures are based on the Estates Department, located at 9-11 and 13 Infirmary Street, housing approximately 300 members of staff. Figures account for energy consumption both at home and in the office, multiple occupancy as well as emissions from commuting. Calculated for the period August 2019 – July 2020.
Analysis
As you can see above, office-based working full-time has the highest carbon footprint, home-based has the lowest, with hybrid working sitting somewhere in the middle.
There are some interesting things to note with these figures:
The home-based figure notes that the Estates Department buildings are still consuming energy even while relatively unoccupied.
With less than a quarter of university staff driving to work, the carbon savings for avoided commuting are not as significant for the University of Edinburgh as they are for other organisations.
Getting the balance right between transport and heating
Research recently published through ClimateXChange, on behalf of the Scottish Government, has provided more clarity on the carbon impact of homeworking.
Some of the overarching findings are outlined below:
Domestic heating is a large emission source that can offset much of the transport emissions savings of home working.
Larger properties with oil heating represent the worst place to work from home in terms of emissions.
The lowest emission future is one where people commuting short to medium distances do so by public and active travel and continue to commute to the office, while people who commute long distances shift to working from home.
The lowest emission working behaviour is a short commute to work in an energy-efficient office.
Emissions impact of home working in Scotland (ClimateXChange)
What next?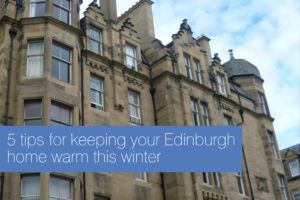 Homeworking emissions and the impact of Covid-19 on climate change is an area of research that is still evolving. However, it is becoming clear that the carbon impact of homeworking can be either positive or negative, depending on your home's energy efficiency and your commute.
Home energy is something we can control. Check out my five tips for managing your heat at home this winter and keep an eye on Home Energy Scotland, to see what grants are available for energy-saving improvements.
To a degree, we can also control our commute, choosing active transport if we're close to the office, avoiding the car for those commutes which are longer and keeping an eye out for forward-thinking initiatives like the NearHome Project, which aims to retrofit public spaces to create out-of-town alternatives to city-centre offices.
Another thing that is clear is that we are not alone, workplaces around the world are changing and with that comes pitfalls and opportunities. By keeping the climate crisis and our carbon impact at the forefront of our minds, we can make decisions that drive us towards a net-zero future, rather than farther off course.