The Edinburgh academics supporting the Youth Strikes for Climate
The Edinburgh academics supporting the Youth Strikes for Climate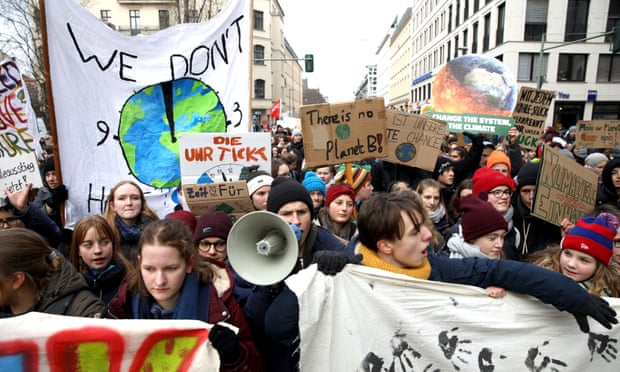 School children striking over inaction on climate change originated in Sweden, with 15 year old Greta Thunberg protesting outside her Government's buildings. Today, similar demonstrations are being held in 60 towns and cities across the UK as students express their concerns over the worsening impacts of climate change. 
We hear from University of Edinburgh academics that recently signed an open letter of support for the British climate change school strikes about their motivations for signing.
Dr Robbie Nicol, Senior Lecturer in Outdoor Environmental Education and Professor Pete Higgins, Chair in Outdoor and Environmental Education, Moray House School of Education.
We are bombarded on a daily basis by an almost tedious recital of the symptoms of human-induced climate change. A litany of symptoms such as droughts, floods, fires, disruption to weather systems and biodiversity loss are a constant reminder of their consequences for human health and well-being.
The use of adjectives such as "catastrophic" and "calamitous" are intended to convey the seriousness of tipping points, collapses and systems failures as climate change threatens planetary life-support systems. We hear of new words, phrases and expressions designed as attention grabbers with "wicked problems" being used to suggest that time is running out for us to do anything about climate change. Yet as a species we seem to be suffering from some sort of collective attention deficit disorder. But 15-year-old Greta Thunberg grabbed attention in 2018 by helping to organise a School climate strike and making demands on the Swedish Parliament. And today pupils in the UK and around the world are following her lead and taking climate strike action.
As authors we have to say that it feels incredibly awkward writing this. We
adults are supposed to be the "grown ups" and are supposed to make good decisions that will provide protection, security and prosperity for our children. Yet this very day children in the UK, following the lead of Greta and thousands of others, will go on climate strike because they feel that adults have let them down, that adults have discounted their future in pursuit of their own material wealth. Some online commentators have called the children "brave" others have said they felt humbled that children were lobbying the government to take climate action.
These commentators ask adults to pay attention and be inspired by their actions. The children deserve all the credit they will get, but the adult community should be embarrassed and ashamed that it has come to this. The children are engaged in a wonderful civic act, and as they proceed they should be supported by the adult community. But they should not have to surrender their childhood to fight alone for their futures.
There is so much for the adult community to learn from what is happening with today's climate strike, but one thing is very clear – we adults need to do more, and to do so right now. One thing our academic institutions could do is to transform its practice of learning things, concepts and procedures into transformative learning and teaching acts. There is nothing new in saying that we need to redefine and transform learning and teaching but as Greta and school pupils all over the world are telling us, doing so is more urgent than ever.
Dr Stephen Harwood, University of Edinburgh Business School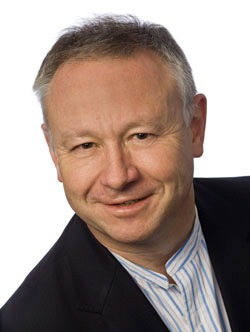 We live in a time where there appears to be more political interest in building walls and breaking up international relations than addressing more fundamental issues relating to the well-being of the world that we live in. The world fifty years ago had hope for a better future, but has become a world of uncertainty, with the natural habitat in as perilous state as ever, with its social consequences.
The damage is relentless, melting ice-caps, plastic contaminated sea-creatures, electronic waste, mass-scale deforestation, etc. If this continues, what will the children of today have in 50 years time?
It is quite right that our children speak out. It's their future, and as the current care-takers, we, as 'adults', have not done a very good job of having something to hand over to them. The economic prerogative takes precedent.
Democracy in the UK requires that you are 18 years old before your voice is heard. But surely, is our schooling system so bad that those under 18 cannot develop meaningful views? I suggest on the contrary, that our children can think critically and capably.
Moreover, that they have justifiable concerns about their future. It is time that their view is heard. But, let it not be based on blind uniformed opinion. Those under 18 are more than capable of engaging in informed constructive debate, forming views that have as much coherence and validity as their elder counter-parts.
Please- let us hear them. After all, it's their future, and collectively, as failed guardians of the planet, who are we to criticise them?
Dr Francisco Ascui, Senior Lecturer for the Centre for Business and Climate Change, University of Edinburgh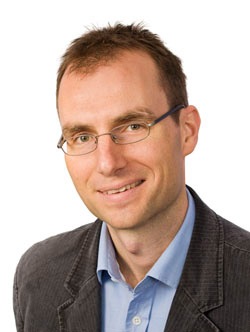 I'm encouraging my own children, and children everywhere, to stand up and make their voices heard on how climate change will affect their future.Climate change may not be the only major global challenge that their generation will face, but it is one that has been scientifically well understood for decades now, and one that we have the tools, technologies, policies and finance to fix, if only there is sufficient political will.
Taking action to minimise climate change won't cost the earth – but we know inaction will.Children who are not yet old enough to vote undoubtedly deserve to have their voices heard on this issue which will loom large over their entire lives, not to mention the lives of generations to come.
As an educator, of course I believe in the importance of education, and I'm not in the habit of allowing my children to skip school without very good reason. I regard taking part in the climate change strikes as a very good reason. Furthermore, it is likely to furnish them with an excellent practical education in environmental and political awareness, citizenship, cooperation and responsibility.
That's why I'm encouraging my own children to join children around the world going on strike for climate action, and why I'll be there to support them.
These students are the University students of tomorrow and those who will face the impacts of climate change the longest.
You can follow the news about the movement via the hashtag #YouthStrike4Climate on Twitter.