reuse and recycling
One Cherry: the student start-up changing second hand shopping
One Cherry: the student start-up changing second hand shopping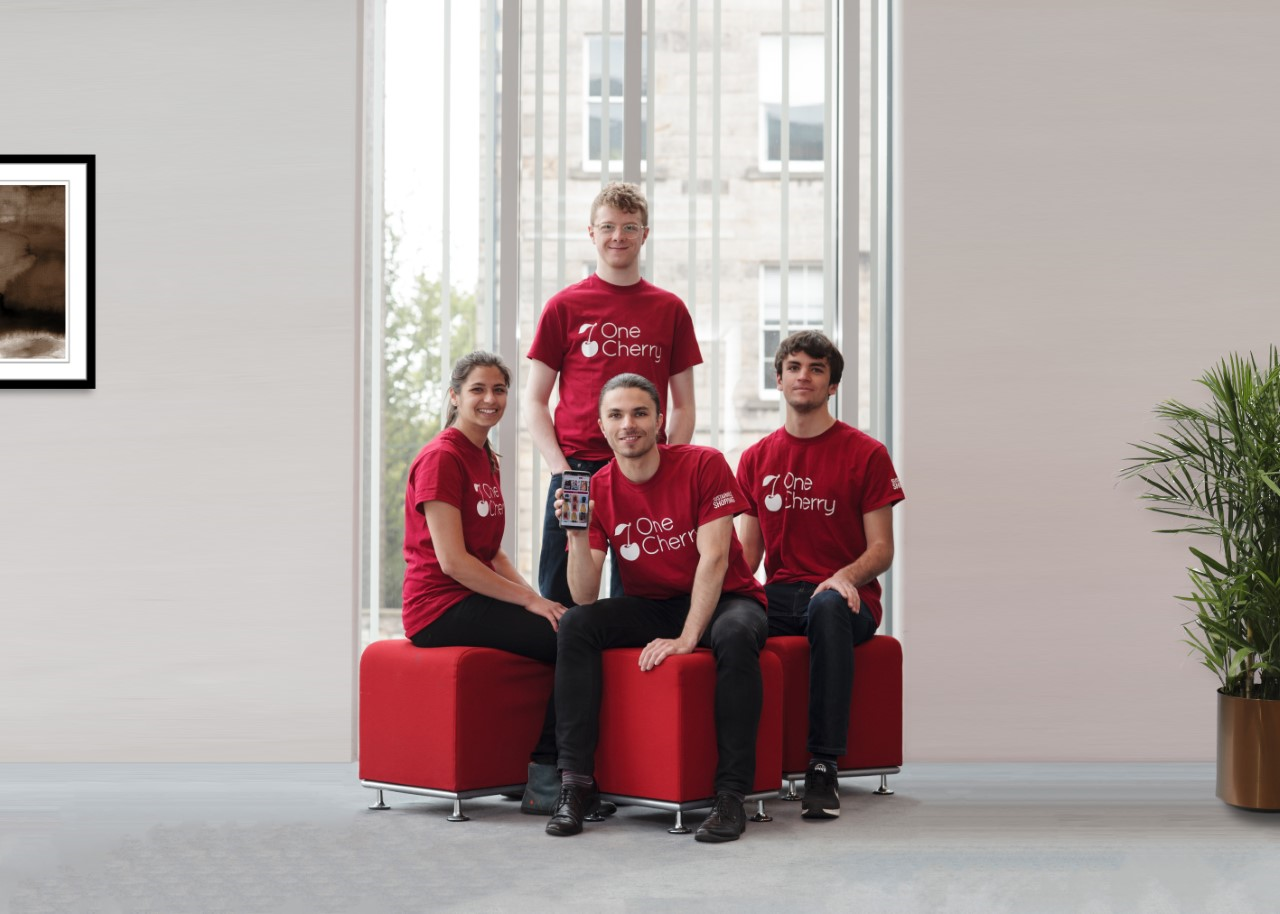 Anton Puzorjov is a PhD student at the University of Edinburgh, the Founder of the University of Edinburgh Entrepreneurs Society and someone who's on a mission to fight fast fashion. He founded One Cherry just 1 and a half years ago with the aim of making it easier for charity shops to sell their clothing online. 
This #FashionRevolutionWeek, we hear what motivated him to create the start-up and his journey in social entrepreneurship. 
The share of internet sales as a percentage of total retail sales has doubled over the last 6 years. It is clear that the retail market is shifting online and it is us consumers who are pushing the change in the sector due to the obvious time savings and overall convenience.
In the past, we produced new products because there was scarcity and we were not able to satisfy the demand. Today, in the modern world this is no longer a problem, the majority of us have far more than we need. So, how do you keep selling new goods and services in ever-greater amounts? You artificially encourage constant consumption, and this is exactly the definition of consumerism. As a result, we all buy things that, most of the time, we do not actually need. At the same time, the companies prioritise the production of disposable rather than durable items that, if needed, could be repaired.
All of this would not be a problem if we lived in a perfect world, where used items are as efficiently degraded back into the raw materials they are produced from. Unfortunately, we are not there yet and the majority of those items simply end up in a landfill.
There is hope
The core of consumerism is the consumer: you and I. Together with our purchasing power, we define the demand for what should be produced and what not. Today, more people in the UK than ever before consider the environmental and social impact of their purchases with an increasing number of young people paving the way forward for the world they want to see.
When it comes to fashion, a recent review of 41 research papers has found the most efficient way to tackle fast-fashion is to extend the lifetime of the textile garments. This can be done via item swapping, upcycling or repair, or reuse of second-hand items. Importantly, to minimise the carbon footprint, all of these activities have to be local.
The rise of One Cherry
According to the Charity Retail Association, there are over 11,200 charity shops in the UK, including 70 in Edinburgh alone. When combined with nearly 4,000 second-hand shops that adds up to a whopping 15,000 outlets all around the country where people can buy preloved goods. Moreover, in 2017/18 charity shops alone kept over 327,000 tonnes of textiles out of the landfill, reducing CO2 emissions by 7m tonnes. This is equal to the annual emissions of over 1.5m cars in the UK!
Is there a way to improve this even further? Most of these shops struggle to utilise new technologies and, reach and engage with local customers, especially with a younger audience that is driving the move to online. Existing platforms, such as Instagram, Twitter or Facebook require building a relevant base of followers and high-quality content, which can take too much time and is expensive especially for the time and resource-limited charity sector.  Because of the relatively low cost of such items, existing marketplaces such as eBay or Gumtree often cannot justify the cost of delivery or time and effort required to engage in peer-to-peer transactions.
After we did further research, it was clear that a tool that could help these shops simply did not exist. This is when the idea for One Cherry was born in June 2017: a simple and easy to use mobile app to allow any shop to efficiently attract customers online and make shopping easy and convenient for customers, thereby encouraging more people to shops locally and sustainably.
In December 2017 we held our first test run with 4 charity shops in Edinburgh and got positive feedback from customers and a lot of useful feedback from the shops. Over the next 12 months we won numerous startup awards including the Innovative Initiative Grant, The Environment Now, 100 Disrupters by The Hunter Foundation, Inspire Launch Grow, Converge Challenge as well as joining Europe's largest cleantech accelerator Climate-KIC.
In summer 2018, we launched our Minimum Viable Product (MVP) with the first shop Birthlink, which also happened to be the oldest charity shop in Scotland! Shortly after we joined Edinburgh Share and Re-use Hub (SHRUB) and Edinburgh Settlement projects. Since then we have helped shops to sell dozens of items and kept improving customer experience, testing various features and streamlining our operations.
At the moment our team is made of 8 volunteers, but since the beginning over 30 people, mostly students, contributed to One Cherry and without their help, we would not have made it that far. Today, we are working on a number of exciting projects with our partners at CodeClan, Changeworks and many others, as well as expanding the network of influencers, partners and shops around the city. We have done a lot but we are just at the start of our journey of making local sustainable shopping easy and convenient for everyone.
I believe One Cherry is a great example of how one could spot an opportunity or a problem, come up with an idea and develop it into a fully working product. There is no magic behind the process, just a lot of hard work, persistence and passion. We are very fortunate to have such an amazing network of supportive organisations: from LAUNCH.ed at the University of Edinburgh to Business Gateway and Scottish Enterprise and dozens of others all around Scotland.
So if you want to start up your own venture, do something about it today. A journey of a thousand miles begins with a single step.
Check One Cherry to see what goods are available from local charity shops or join our team if you want to be a part of our journey.