reuse and recycling
5 steps to shopping ethically
5 steps to shopping ethically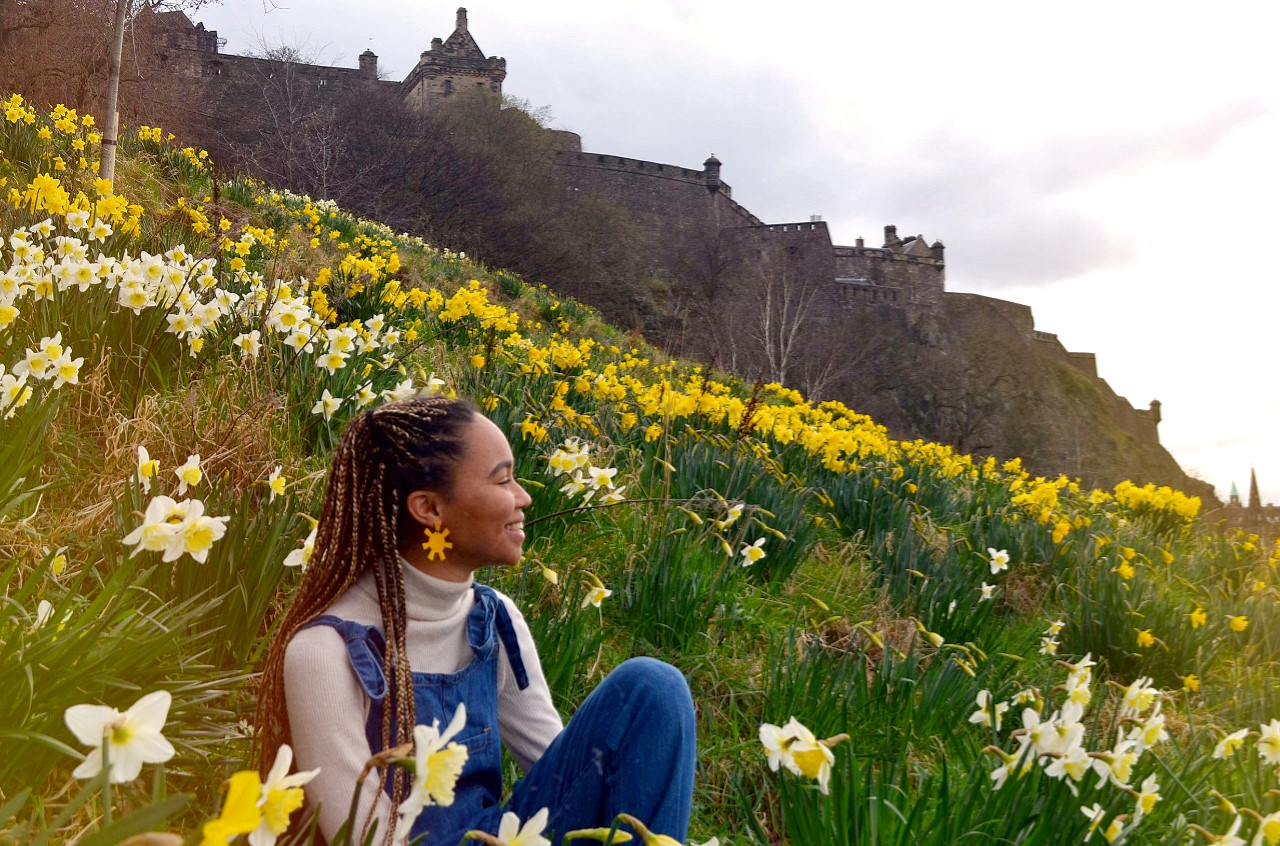 After reports were released naming the fast fashion industry is the world's second largest polluter, calls have been made for a huge transformation in the sector.
In this blog for #FashionRevolutionWeek, Medical student Mikaela Loach discusses her top tips for ensuring your clothing purchases are both ethically made and sustainable. 
Since I ditched high street shopping about 3 years ago, I get a lot of questions about how to shop ethically & sustainably. So, here's a little guide on how to shop ethically (and my journey with sustainable and ethical fashion!)
Step 1: Get Inspired
With any lifestyle change, caring deeply about the issue is what's most important. If your heart isn't in it, it's as easy to give up and return to your old habits. For me, it was watching The True Cost on Netflix that caused me to change how I bought clothes from then on. The documentary, which began production following the catastrophic Rana Plaza factory collapse in Bangladesh where over 1000 garment workers died, explores 'fast fashion' from all different aspects: the environmental implications of farming cotton and dying clothes, the ethical implications of cheap labour to make the garments and the wasteful impact of the current fast fashion model.
It also follows a few people and companies who are trying to change things about the industry. I haven't yet read or watched anything that impacted how I viewed clothing more. I cannot express enough how much worthy of a watch this documentary is. Seeing #WhoMadeMyClothes made it impossible for me to not change something about my shopping habits.
Step 2: Surround yourself with relevant information
What do I mean by 'surround yourself'? For me, this meant unfollowing any accounts on Instagram or Facebook that promoted high street brands, and also removing online shopping websites from my favourites bar on my laptop and phone (you could even block the websites). Then, I went on a huge follow-spree on social media. Look up #WhoMadeMyClothes and follow some accounts (I can recommend @fash_rev @tickover_ @storiesbehindthings @knowtheorigin ). Fill your feed with accounts who also care about transparency, ethics and sustainability in the supply chain.
It honestly makes it so much easier, as then you can't forget about it or deny it. My flatmate said that for her, immediately after watching 'The True Cost' she was inspired and ready to only shop ethically, but, as her feed was full of people promoting Topshop or Zara, she was no longer confronted with information and so she lost momentum. Instagram is full of inspiring people and businesses who are doing things differently, and seeing these is really encouraging.
Step 3: Buy Less
This is key to shopping ethically. When I first vowed to boycott fast fashion, I don't think I bought a single item of clothing for about a year. This came from a combination of realising how much stuff I already had, and also not really knowing where on earth to buy ethical or sustainable alternatives. Nowadays, I do buy clothes occasionally, but mostly second hand. Before I make a purchase, I have to justify to myself that this is something that I will wear at least 30 times (the only exception being fancy dresses), otherwise I don't really think I need it.
This might be different for you, but I think it's really important that we change the way we think of clothing: it shouldn't be disposable. When I buy an item of clothing now, it's an investment into a long life of wearing. This also means I'm more willing to shell out a bit more cash as I'll (ideally) be wearing it for many, many years.
Step 4: Give second hand a go
Personally, I'm not the best charity shop shopper. I hate shopping in general and lack a lot of patience required for searching through the rails, but the few times I have had a look I have found some absolute gems. Second hand shopping can be so much more fun, as the pieces are usually a lot more unique. Thrifting forces you to choose your style.
Another great option (for those who lack patience like myself), is Depop! It's such a great app for selling items you no longer want, and you can find pretty much anything on there (and a lot of the time the stuff is brand new and half the RRP!).
Step 5: Fall in love with an ethical brand
As my friends and family will all know, I love a brand called Lucy & Yak. Falling in love with an ethical brand and caring about it, makes buying their clothes so much more fun. It's so much nicer (and exciting!) to buy clothes from people who share my values and who are pursuing sustainability and transparency. Find a brand you really love and only buy items that will long lasting bring joy to your life. I get so excited when I get a new item of clothing from Lucy & Yak, because I'm happy to be supporting their business and I feel invested in it.
Find an ethical business you love, I have a list of favourites and here are just a few of them if you were interested in purchasing some ethical clothing of your own:
Girlfriend (gym wear)
Know The Origin (basics)
Lara Intimates (underwear)
Brighton Lace (underwear)
Reformation (formal wear)
What to learn more about how Mikaela lives sustainably and ethically? Follow her on Instagram.