reuse and recycling
How pop culture became environmentally-conscious
How pop culture became environmentally-conscious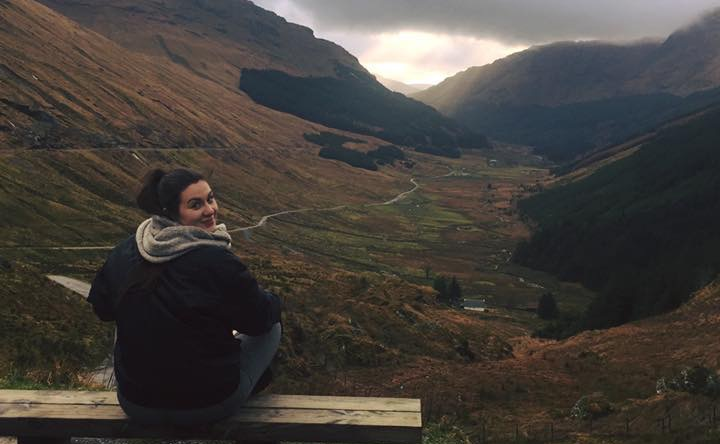 Recently we've seen more and more celebrities and those in the public eye start to use their platform to highlight social justice and environmental issues.
Jenna Kelly is a recent International Business graduate and former VP Services at Edinburgh University Students' Association and explores how pop culture has helped the normalisation of sustainable behaviours.
From Hollywood stars to YouTubers to Instagram influencers, celebrity role models have the ability to guide their followers' actions. We follow their every move in an embarrassingly intense manner.
Emma Watson wore a dress made entirely of recycled plastic water bottles to the Met Gala in 2016; the public perked up.  Grammy-nominated R&B artist SZA launched a streetwear clothing line repurposing plastic waste and denounced plastic pollution.
Leonardo DiCaprio's (long overdue) Oscar win saw him call us to action, telling us "climate change is real, it is happening right now, it is the most urgent threat facing our entire species, and we need to work collectively together and stop procrastinating".
Research has shown that DiCaprio's speech was more influential in causing more online searches for "climate change" and conversations online than Earth Day or the United Nations climate discussions in Paris. If Leo says stop procrastinating, people may not stop procrastinating… but they will mull over his words, consciously or not.
The Domino Effect
Trump withdrew from the Paris Agreement in June 2017. In hindsight, and in a warped 'blessing in disguise' manner, this stance fuelled a domino effect. In denying the need to avoid a climate disaster, he jumpstarted enraged conversation around the importance of climate change and the necessity for our authoritarian bodies to care. Trump gave the climate crisis publicity, and a subconscious movement opposing his every action became attached to the cause and its urgency. The public simultaneously became eco-conscious and eco-anxious.
The Online Generation
Blue Planet was the most watched television show of 2017, with 14.1 million viewers in the UK (from TV and iPlayer), and 80 million viewers in China damaging internet speeds across the country. The last episode of this series launched a flurry of online responses, about plastic pollution. The public debate began to centre around the issue after the mighty Attenborough told us that it should. 
Activism in the Media
Thanks to Greta Thunberg, youths across the world are striking to make the adults in their lives do more. At 16, I never would have dreamed of striking school for this sort of 'cause'. But it's no longer a cause for them, it's a life or death situation. 1.4 million young people were mature enough to take to the streets and do something about their panic.
The Extinction Rebellion movement saw membership increase by 3,000 per day during their demonstrations. Whether or not you agree with their methods, they have started a conversation, and mainstream media – in all their praise and mockery – normalised that conversation. Governments' ears are perking up. Ireland has declared a climate emergency following suit from the UK and is hopefully setting the precedent for governments across the world. 
Brand Recognition
Lush Cosmetics, Simple Skincare, Patagonia. These brands are making stands – whether it's trainers made from ocean plastic, biodegradable face wipes or eliminating the sale of coffee cups. Skyscanner has rolled out a new feature, which enables travellers to identify lower emissions flight options. The actions of big names in any consumer's world have impacts on consumer behaviour. Adidas is a giant in the sporting world; consumer loyalty means that when Adidas say they need to change their production habits, it sets an example.
The same will occur for supermarkets selling plastic carrier bags; once we eliminate the supply of these bags, consumers will adapt to reusing. Seeing the rush of household brand names commit in some way to reducing their carbon footprint has forced many of us – myself included – to acknowledge the mass importance of the climate crisis.

Fashion World
Fast fashion: I'm guilty of it. Almost every festival-goer and 'I have a fancy event but can't afford a fancy dress' goer is guilty. The next-day delivery that ASOS offers is far too tempting to resist – paired with the low prices, we've set up a highly unsustainable high-street fashion infrastructure.  For anyone who's watched Stacey Dooley's (most watched documentary on iPlayer) 'Fashion's Dirty Secrets' last year, it's very clear that we cannot keep lazily floating along this fast fashion path.
High fashion brands can afford to risk making a statement and are often seen as 'doing better' in being eco-friendly; but online sites – Boohoo, PrettyLittleThing, ASOS, the list is endless – are contributing to a huge problem in waste and pollution. What to do? Hold a clothes swap with your friends, go to vintage kilo fairs, re-wear dresses (and skip the validation on Instagram of a new purchase), buy and sell clothes on ASOS Marketplace or eBay, repurpose.
You can also find out how ethical your favourite brands are on the Good on You app.
Food for Thought
Who knows a vegan? Most of the younger generation, especially those who live in large cities, will be raising their hands. Between 2014 and 2017, consumers who identified as vegan in the US alone rose by 600%. Supermarkets have vegan aisles, the majority of my friends and colleagues don't consume dairy milk anymore as default. This is not to open a debate on the pursuit of a vegan lifestyle, and it must be noted that some people are vegan for health reasons or for animal rights. However, a sizeable portion vegan for the benefit of the environment, as it is a major way you can reduce your carbon footprint. Merely the social awareness of Meat-Free Mondays and Veganuary, never mind the resounding success of documentaries like What the Health and Cowspiracy, is great for making small but consequentially positive changes.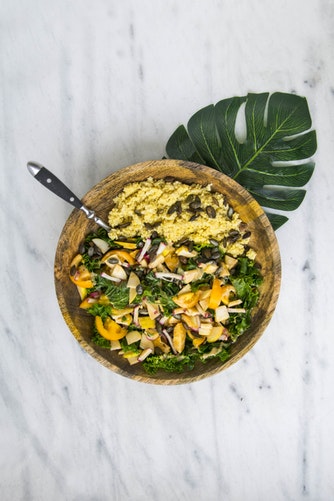 Even Game of Thrones is on board
Paralleled with our war against climate change, the use of battle rhetoric regarding power and wealth take the focus off the impending 'Winter', which could destroy everything. GoT's creator, George RR Martin, has said:
"We're ignoring [the threat of climate change] while we worry about the next election…issues that people are concerned about, like jobs. Jobs are a very important issue, of course. All of these things are important issues. But none of them are important if, like, we're dead and our cities are under the ocean. So really, climate change should be the number one priority for any politician who is capable of looking past the next election."

George RR Martin
What's all this done for the climate cause?
The impact of these widely-spread shout-outs about the climate is showing.  BBC searches on climate change have sky-rocketed, young adults are now voluntarily giving up single-use plastic for Lent. It's a struggle to turn on the TV, scroll online or walk around any city without seeing the fight against climate change forcing its way in.
What I'm trying to say is that popular culture has motivated me more than any leader or government body. Attenborough has panicked me, Leo's made me think it's cool, Extinction Rebellion have inspired me because it's what the MAJORITY are doing. Instead of politicians 'leading by example', the drive has come from the people, to pop culture to the governments.
30 years after climate change hit the headlines, we are finally seeing a gradual change. The Government's climate emergency declaration means big things must change. Germany is shutting down all 84 of its coal-fired plants; that's a huge move and the kind we need more of to undo this mess. Whilst nothing is resolved yet, we are on a better trajectory. With the help of popular culture, mainstream media and the activists they report on – we have opened our eyes and acknowledged that we're running into a brick wall.
Keep up to date with the Department for Social Responsibility and Sustainability on social media!