The sustainable student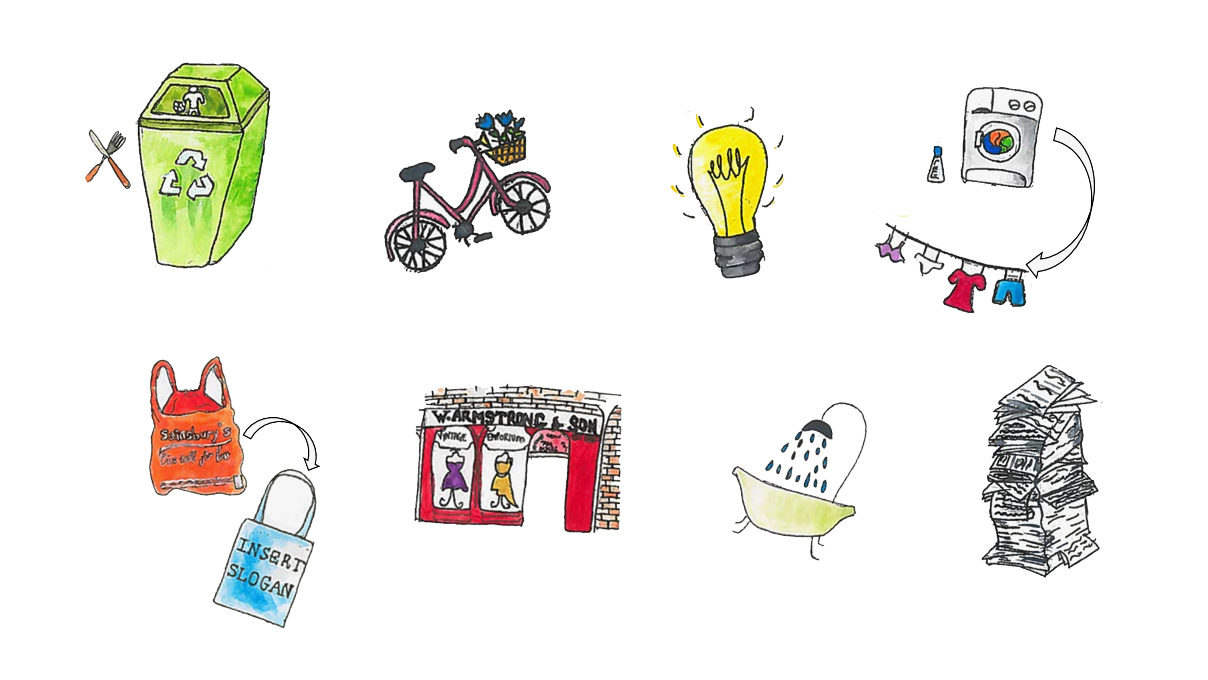 Physics student Rachel Harrington shares ways in which the average student can live more sustainably while at University, from small personal changes to getting involved in a wider collective
Sometimes sustainability can feel out of reach for the average student or even staff member. We don't have the ability to 'green our homes' or switch to more sustainable energy appliances as a home-owner would, or perhaps the income or time to source out locally grown, fair trade products and clothing. With that in mind, this article is aimed to suggest incremental changes that every person could implement to be more sustainable, without it feeling like an alternative lifestyle.
Edinburgh is such a great city to be able to find opportunities to get involved in sustainability. To find out more about expanding your contribution personally or community-wide, just a handful of introductory suggestions are listed below:
Shrub Swap & Reuse Hub is a student-led Edinburgh cooperative that aims to reduce waste, share skills and promote a more sustainable way of meeting people's needs. They run a Swapshop several times a week, offer cycling refresher courses and free bike repair workshops on a Tuesday & Thursday at 5pm-8pm (Known as the Wee Spoke Hub), and are always running original workshops to upcycle, recycle and reuse what people would ordinarily throw away. Find out more about the Shrub.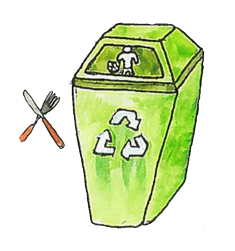 A poem about textbooks:
Don't buy textbooks, you'll probably need 1 word in 3
Make friends so you can borrow theirs.
If making friends is unsuccessful, borrow it from the library,
So at the very least you get your degree,
Or find the martyr who bought a copy, then put it online for free
Dig In and The New Leaf Co-op are just two examples of community-run, volunteer lead Greengrocers aiming to deliver what the community wants by way of healthy, fresh and local produce. Find out more about Dig In and New Leaf.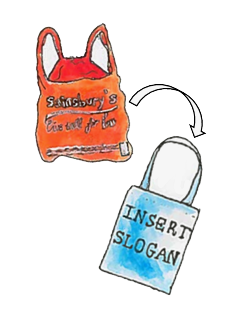 Orange is nobodies colour. Stop accessorising with Sainsbury's carrier bags and start accepting those bumble totes outside the library. Or, invest in the bag business venture of an overly confident art student.
Friends of the Meadows and Bruntsfield Links are a voluntary organisation aimed at maintaining and caring for the green spaces in the city for environmental and social benefit. Once a month the volunteers go out to tackle jobs that need to be done around the Meadows, with a newly developed community garden growing vegetables, flowers and herbs for local organisations and residents. Visit their website.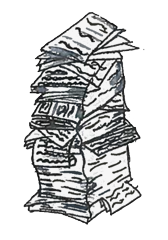 Nobody wants to come face to face with their overdraft. Go paperless with bills and statements, and whilst we're at it, get last year's flatmates' mail redirected so Sharon can actually attend her own graduation.
"Be Sustainable" is a short 30 minute, free online course that introduces students to our department and explains the various ways in which you can support the University in becoming a more sustainable place. It covers topics such as energy, resource efficiency, travel, food and laboratories. Take the training.
Download Rachel's sustainability poster