Student perspective: Grace Ferris on Climate Week
Student perspective: Grace Ferris on Climate Week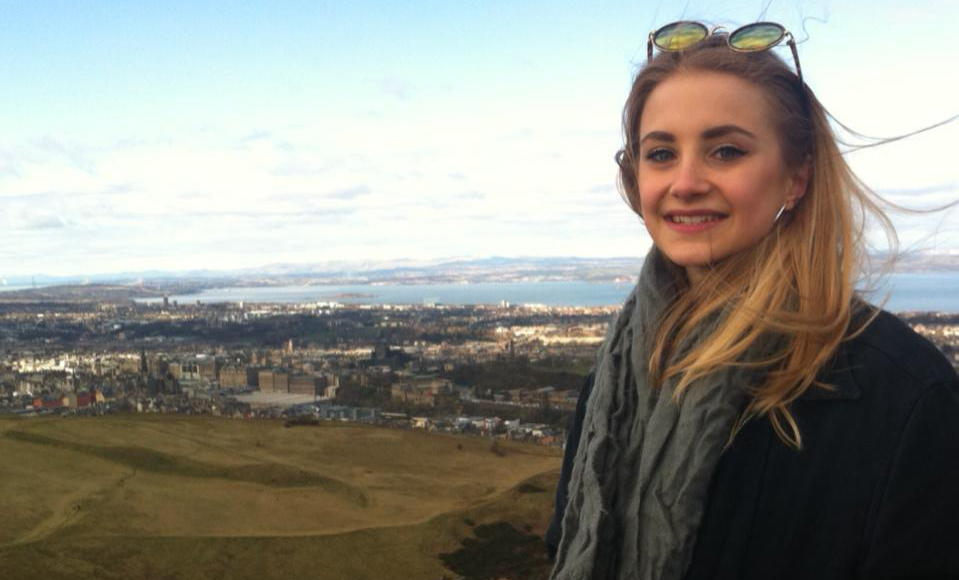 Biotechnology student Grace Ferris explains what Climate Week is and shares her personal perspective on living sustainably.
The University of Edinburgh will be observing the Scottish government's National Climate Week 2017, running from 18th-22nd September. Several societies throughout the Students' Association will be organising small events to raise awareness of the issue of climate change and inspire students to reduce our carbon footprint, which, post-freshers', will be another great way to get involved in groups' activities and engage further with the student community.
The Scottish environment is a commodity and extremely valuable, both in economic terms and to improve residents' quality of life. It's therefore incredibly important that the government and those who live, work and study in Scotland work together to preserve the natural beauty, resilience and biodiversity of the country and limit the impacts of climate change. 25% of all European offshore wind resources are found in Scotland, our young people study sustainability as a compulsory part of the school curriculum, and the country is home to the low-carbon, zero waste Findhorn eco-village; we are clearly well-positioned to be at the forefront of the green movement. Universities, with such vast student and staff bodies and estates, have a key role to play in tackling climate change; the Social Responsibility and Sustainability department are responsible for driving this momentum and so see Climate Week as an amazing opportunity to encourage us all to rally together.
I see myself as particularly engaged with climate change and am always trying to learn new ways to consume less and reduce my carbon emissions. I've recently become Secretary of the Edinburgh University Vegetarian Society, and through this role hope to encourage and help people to reduce their consumption of animal products, which have a high carbon footprint; currently, I am vegetarian, but am learning ways to limit dairy consumption too through spending time and eating with vegans in the society.
At university in Edinburgh I rarely use a car or even public transport as the city is so 'walkable' compared to my home town of Manchester. By that, I mean that distances are short and walks are pleasant, with plenty of green space and a beautiful, historical built environment. Despite its hills, we also live in a cycling city. I find that drivers in Edinburgh seem to have a greater awareness of and respect for cyclists on the roads, particularly around the university campuses. Ultimately I hope to buy a second-hand bike from the Bike Station, and take a basic maintenance course free with the university. By doing a few different online carbon footprint calculators, I found that the biggest contributor to my footprint is transport, mainly through flights, so I'm trying to be aware of this when planning international holidays.
Over the summer I did an internship at Manchester Climate Change Agency (MCCA), a community interest company facilitating the delivery of the Manchester Climate Change Strategy which aims for the city to be zero-carbon, zero-waste and climate-resilient by 2050. I delivered a workshop for young people to teach them about climate change, encountered many innovative and inspiring individuals and organisations, and helped to do research for funding bids and the EU URBACT programme. I'm really keen to have a career in this field, whether it be through a policy- and engagement- based role such as that I had with MCCA, or through biotechnology research (I'm a biology student!). Biotechnology is the use of biological organisms, systems and processes to provide useful products or services, and I strongly believe that along with renewable energy it's the key to tackling climate change in an economically viable way.
I've previously worked with the Edinburgh branch of People and Planet, attended a few Sustainable Development Association events and been involved with Food Sharing Edinburgh alongside my studies and other extra-curriculars, and it's been really exciting to see all the different approaches to such an interesting topic. I'm keen to get involved with events during Climate Week to learn new skills and ideas to limit my impact on the environment, while hopefully doing something fun and meeting new people! We'll also learn about the university's investments, research, strategy and more through the Social Responsibility and Sustainability Department's social media campaign. Climate change is a cross-cutting issue, and can be addressed by a number of different interest groups; Climate Week will hopefully be a platform to offer both traditional and novel perspectives on solutions.
View the University's Climate Strategy, Zero by 2040