Student Internship: Alex Kuklinski
Student Internship: Alex Kuklinski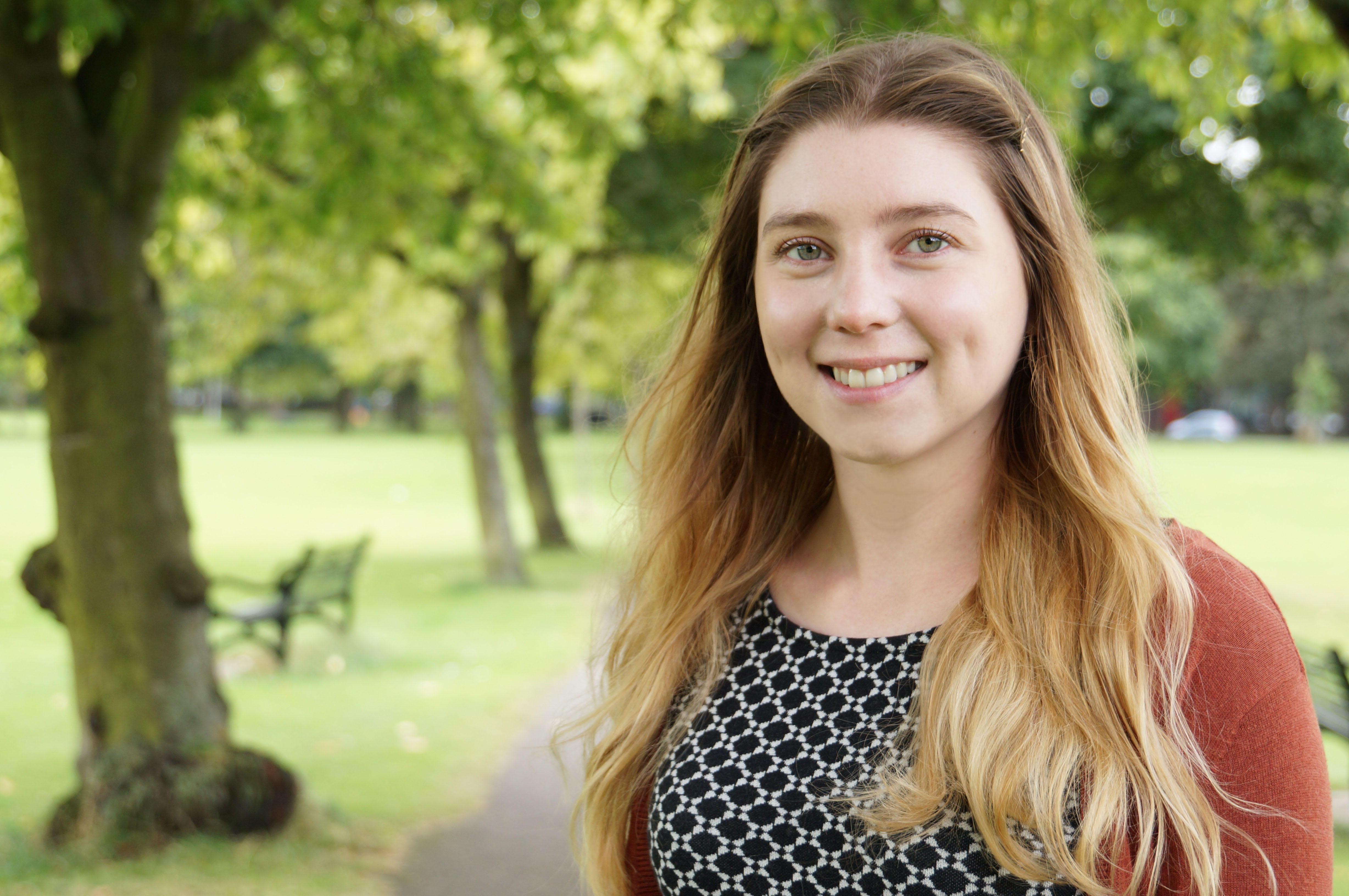 Master of Architecture alumnus Alex Kuklinski explains how she is using her graphic design skills to update our "Switch" energy campaign.
I am currently nearing the end of my two-month placement in the communications team of the Department for Social Responsibility and Sustainability, overseen by Bright Green Placements.
As a graduate of the University of Edinburgh, this was the perfect opportunity for me to give back using some of the skills that I learned here. My current project is centred on graphic design, which was a significant aspect of my studies in architecture, along with issues of sustainability.
My project has been to refresh the 'Switch and Save' energy campaign, which has been running since around 2005. Every day energy issues are targeted by this campaign, for example, switching computers to energy saving mode and not overfilling the kettle. These materials are distributed throughout the University by 'Energy Coordinators' (members of staff who take on an enhanced role in their department to monitor and reduce energy consumption). The aim of the campaign is to help contribute to the shared SRS and Estates Department's goal to reduce the University's energy bill by 10% by 2018.
The project involved working to a brief. I interpreted and adapted aspects of the brief as I learned more about the issues surrounding the project, for example, I helped identify the potential for an Energy Coordinator welcome pack specifically for labs. My existing technical skills in Adobe Photoshop and InDesign were developed further, and I also learned how to use Adobe Illustrator from scratch. I quickly became very comfortable with Illustrator and I am enjoying the new possibilities it offers for creating artwork. Engaging with stakeholders was also an important aspect of the project, allowing me to better understand their priorities and incorporate them into the design of the materials.
Being a part of the department has given me a new perspective on the University, helping me to understand how large and complex it is, with particular regard to its energy use. Much of the energy usage in the University is out of the hands of individual staff and students, for example, in buildings that share heating from the combined heat and power (CHP) station, and where lighting is automated. However, projects like the Switch and Save campaign are still important, even though it might not make as big of a dent in the 10% goal as infrastructural changes.
The materials I have been working on will help communicate a coherent message with a new, contemporary look. After time, posters become invisible to people who see them every day, so by reinvigorating the graphics, it will help the energy saving messages to become visible again. Some of the most impactful energy decisions are being made at management level, however, by engaging the wider University population, this campaign will hopefully help raise awareness of energy issues on a broader level.
This project has encouraged me to consider different motivations for getting involved. Some individuals might be motivated by money saving, some by environmental issues, some by professional development and some by working with others. No matter what the motivation, anyone engaging with the campaign will still be contributing positively to several of the aspects.
For example, someone who is interested in saving money for their department and reduces energy consumption for that reason would also, as a by-product, reduce CO2 emissions and therefore help to combat climate change. A challenge of this campaign has been to pull together individuals with different motivations to see how their goals can align with the goals of the department. One of the key messages in the Energy Coordinator recruitment campaign encapsulates this idea in the slogan: "You have goals: so do we".
Overall, I have had a really enjoyable experience at the department. My time here has deepened my understanding of sustainability and the challenges of implementing change. I have also learned from my communications colleagues that the handling of information is a delicate task, and that good communications can drastically alter public perception and reaction. I am certain that I will carry these lessons with me into my future career.
My work here might look somewhat superficial, but I believe that making information beautiful is half of the battle for helping people to understand and engage with the content. Now look at this cute 'winter shutdown' robin and think about unplugging some energy guzzling electronics!