The Foodwise Project: chomping, challenging and changing
The Foodwise Project: chomping, challenging and changing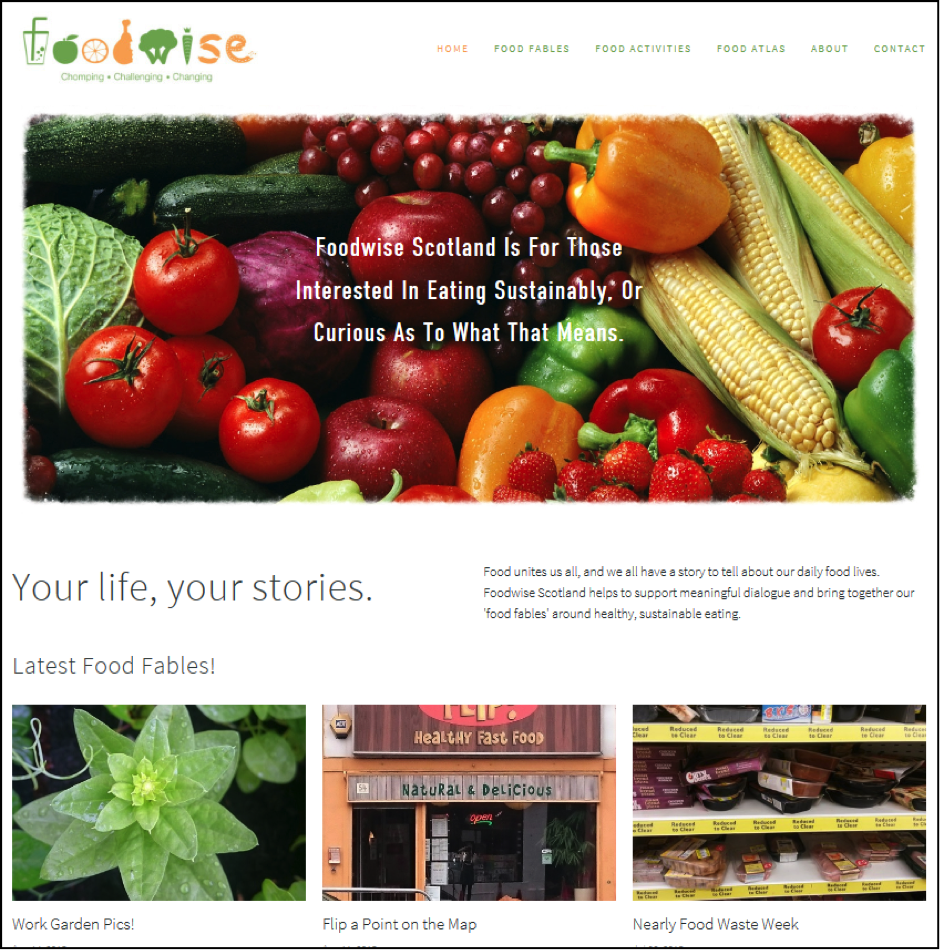 Eugenia Jain, Research Associate in Low Carbon R&Dialogue, discusses the Foodwise Project – a blog to promote dialogue about issues surrounding sustainable and healthy food.
Back in October 2014, researchers in the School of Geosciences at the University of Edinburgh organised an innovative 'design thinking' weekend workshop as part of the EU 'Low Carbon R&Dialogue' project. The aim of the workshop was to bring together individuals from a variety of backgrounds to work collaboratively on finding practical tools to encourage more sustainable, low carbon behaviours.
One of the most exciting outputs from the workshop was 'Foodwise', a prototype for an online sustainable food platform. The website was designed to provide a space for people interested in sustainable food issues to share knowledge and practical advice and discover where to access healthy and sustainable food locally.
Over the past four months, Foodwise has evolved from a basic prototype made from paper and glue to an online reality. The website encourages a sustainable food dialogue through sharing real stories from people seeking to enjoy food in a more sustainable way.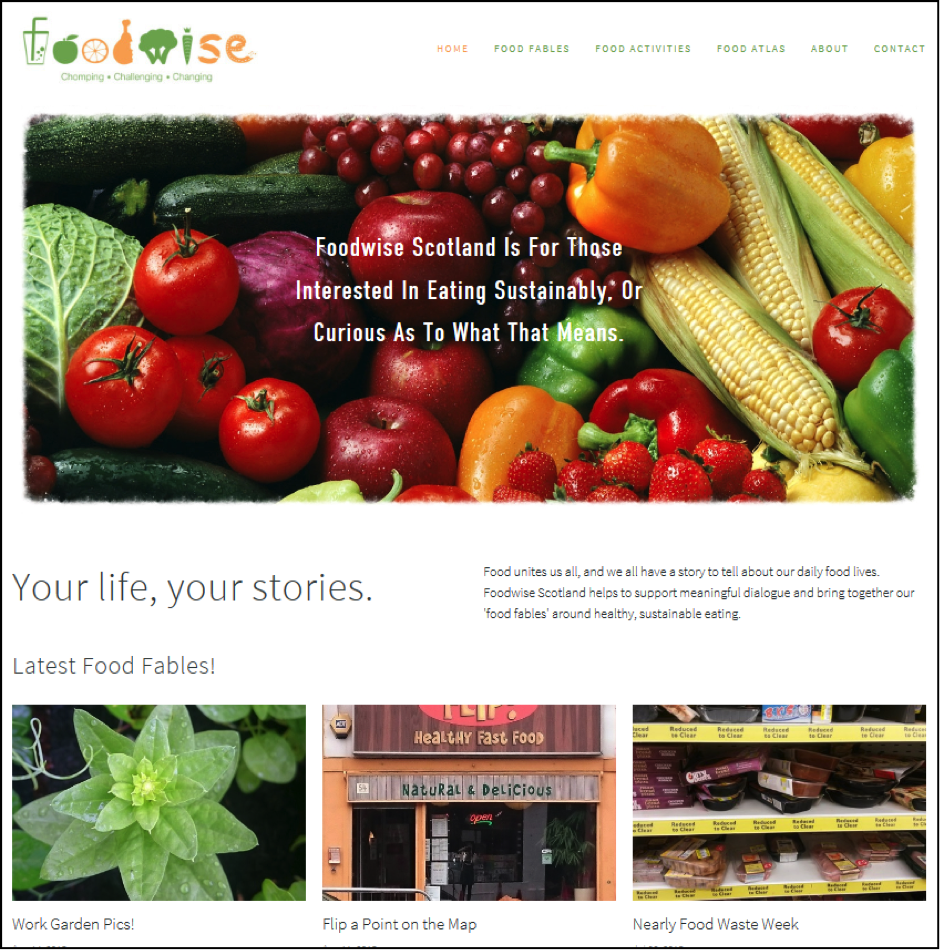 As well as providing information on food news and events, the Foodwise 'Atlas' is currently under development. This is an interactive map, due to be launched in September, which will help users in Edinburgh locate sustainable food in their local area. The Atlas will include different layers of information for growing spaces, food retailers (for example, food co-ops, greengrocers, butchers, fishmongers, and bakeries), and dining out. It will be an interactive tool, so that anyone can contribute to the map and comment on the content.
Foodwise will be officially launched at an event at the University of Edinburgh's King's Building campus on the 10th of September. If you would like more details, or would like to contribute to the project, please find us on Facebook and Twitter, or email info@foodwise.scot.