Celebrating Scotland's Year of Food and Drink
Celebrating Scotland's Year of Food and Drink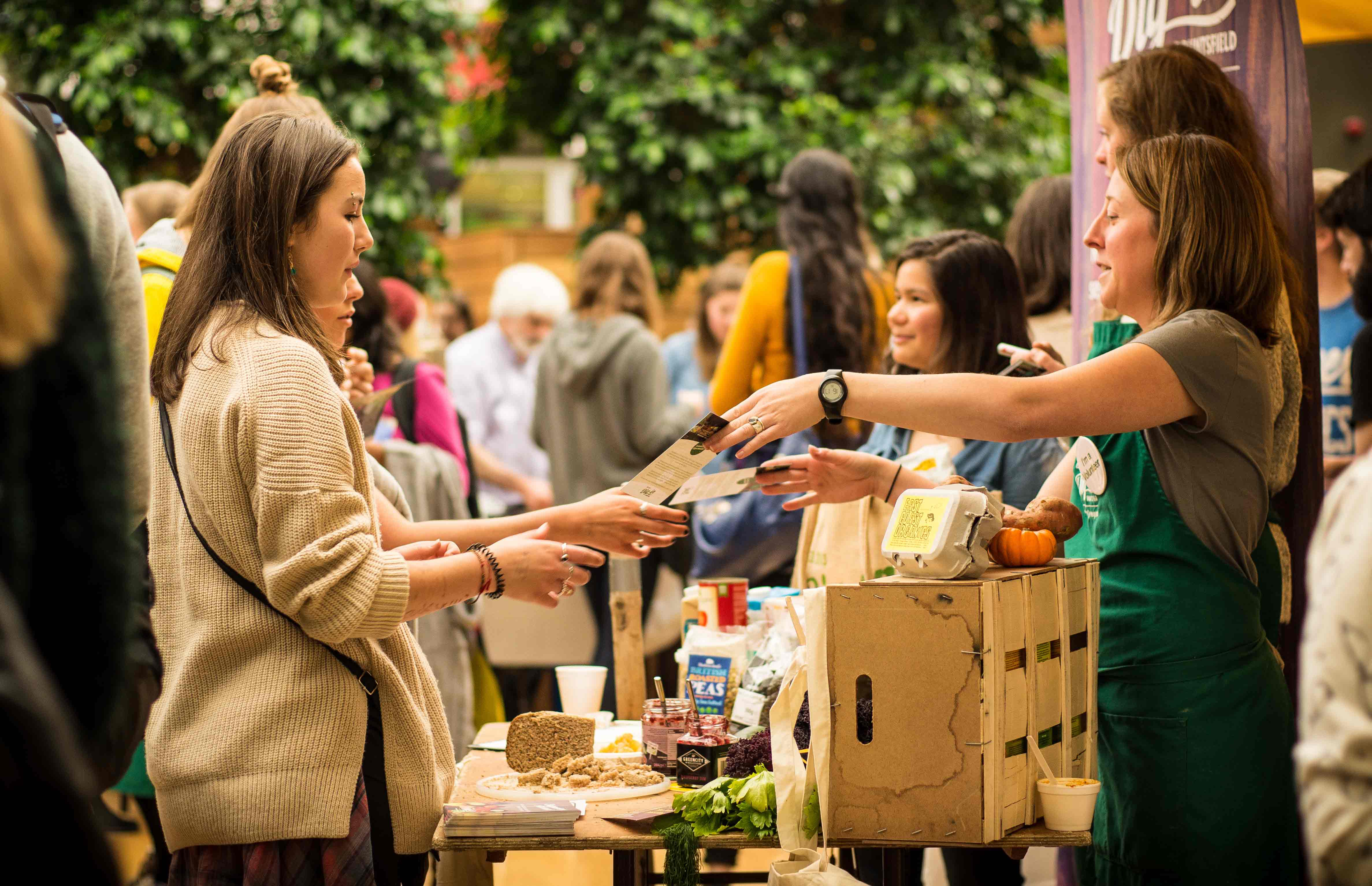 By Fiona Richmond, Project Manager at Scotland Food & Drink
Industry leadership body Scotland Food & Drink welcomed the opportunity to be part of this year's University of Edinburgh Freshers' Food Festival and the chance to both speak to, and hopefully inspire, students from far and wide about the importance of good food and Scotland's abundant larder.
With arguably two generations of people being disconnected from the source of their food, and in many cases lacking the cooking skills of their (most commonly) mothers and grandmothers, there has never been a more salient time to ensure that the youth of today take a keen interest in the role of food in their lives and be aware that they can eat well, and indeed on a budget, by choosing Scottish seasonal produce.
As Scotland grapples with the paradox between our country's excellent quality produce on the one hand, and our poor health record (Scotland is the fifth most obese nation in the world) on the other, it is clear that our attitude to, or culture around, food isn't quite what we would want it to be. The formation of the Scottish Food Commission, led by the brilliant Shirley Spear, could not be more timely or important, and has the industry's full backing to help realise the Good Food Nation ambition. It is critical that the student population is engaged with this whole process too, as they have the power to make real change by making good food choices and valuing the quality Scottish produce around them.
With 2015 being Scotland's Year of Food and Drink, the Fresher's Food Festival was a perfect time to enthuse students about Scottish produce and the people behind it. It was a joy to see a packed crowd take inspiration from chef proprietor of Café St Honore, Neil Forbes, who cooked up some easy, affordable and tasty dishes using Scottish seasonal produce.
I think that students are more interested in where there food comes from now than ever before, and are aware of the impact of food choices on the economy, culture and environment. There is such a buzz around local food movements in Scotland and around the world, and students can be part of this.
My message would be that it is possible to eat quality Scottish produce on a budget and to discover the superb produce, and people behind it, around them.  Seek out these Scottish suppliers, discover new tastes, be proud of the food and drink that is produced in Scotland.  Enjoy cooking together with fellow students and take time to enjoy shared meals.
To all the students, we wish them every success with their studies, and hope that they will also take the time to think a little bit more about the food on their plates, who made it and how it was produce, and play their part in contributing to Scotland's Good Food Nation aspiration.
Keep up to date with Fiona's work by following her on Twitter: @fionarichmond8