Food Sharing Edinburgh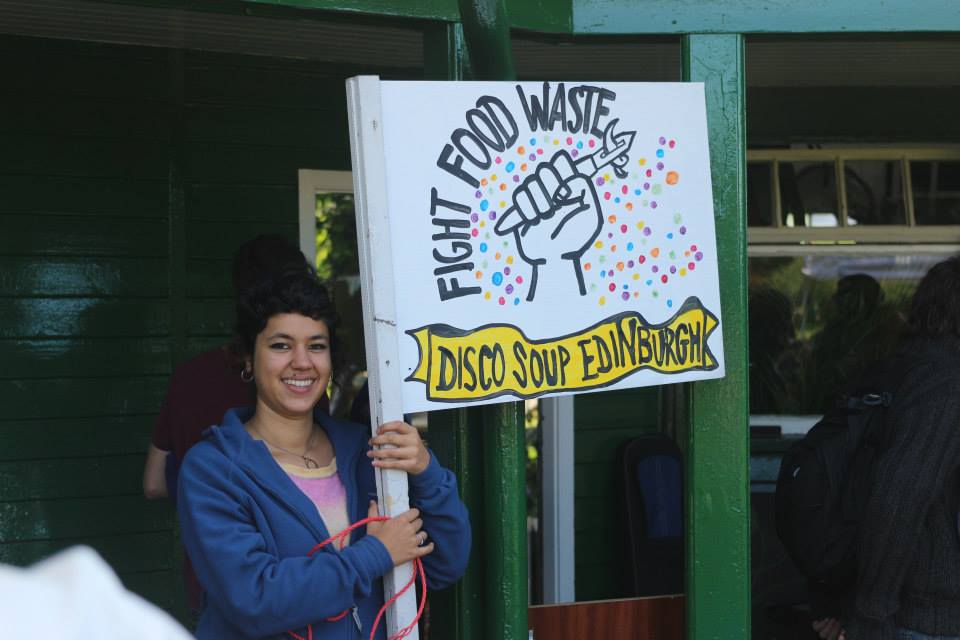 We throw away 7 million tonnes of food in the UK every year. Half is perfectly edible, and the other half has been left to decay as result of poor management and a broken economic, political and social system. More than 800 million people in the world go to sleep hungry, even though the waste produced by Europe alone would be sufficient to feed them.
The problem is not insufficient food (since globally we produce more than enough food for everyone and 33% of food produced globally is wasted), but an inequitable system. It is distressing for those who experience it to witness tonnes of perfectly edible food wasted in the same city where people are struggling to eat just once a day. Our dereliction of care towards people and the planet has resulted in this glaring inequality.
Food Sharing Edinburgh aims to tackle this problem. The network was established in Edinburgh in December 2014, and is now expanding. At present, Food Sharing connects people so they can exchange their excess food instead of wasting it. Since 50% of food waste comes from households, individuals are encouraged to connect and share food on the Facebook Group – with a website in the works. If you are interested in the project, joining the facebook group is a great place to start.
Food Sharing volunteers collect food from businesses and redistribute it around the community to friends, family, neighbours, charities, poor, homeless and shelters. Food Sharing has no target audience and no conditions for participation, but is an inclusive network for people from all backgrounds. Volunteers sign up for one day a week and collect when the business has excess food on that day. If this is something that you would like to be involved in, email: foodsharingedinburgh@gmail.com.
The network was established by a small group of students from the University of Edinburgh, but now includes local community members, travellers, co-operatives and businesses. From the original goal of just saving food from waste, Food Sharing Edinburgh is growing into an open and collaborative community of people united by the common goal of valuing food "for people and planet", not just as an economic commodity. We have a collective vision of social responsibility and reach towards a sustainable future. Everyone is welcome.
Food Sharing is now contributing to the national food movement which seeks to reclaim the food system and the future of our society for the people. Placing care, trust and thought back into our environment; nurturing our society for future; crafting an economic system which serves the people and not vice versa; collectively rebuilding a political system which listens to us. All this starts with community and education for sustainable development. To find out more, or to become a volunteer email foodsharingedinburgh@gmail.com
Food Sharing Edinburgh meets every Monday at 5.30pm at the Shrub Co-op (13 Guthrie Street, EH1 1JG).
Written by Hassan Waheed; Edited by Jess Acton