reuse and recycling
Case Study: Assembly taking steps to sustainability
Case Study: Assembly taking steps to sustainability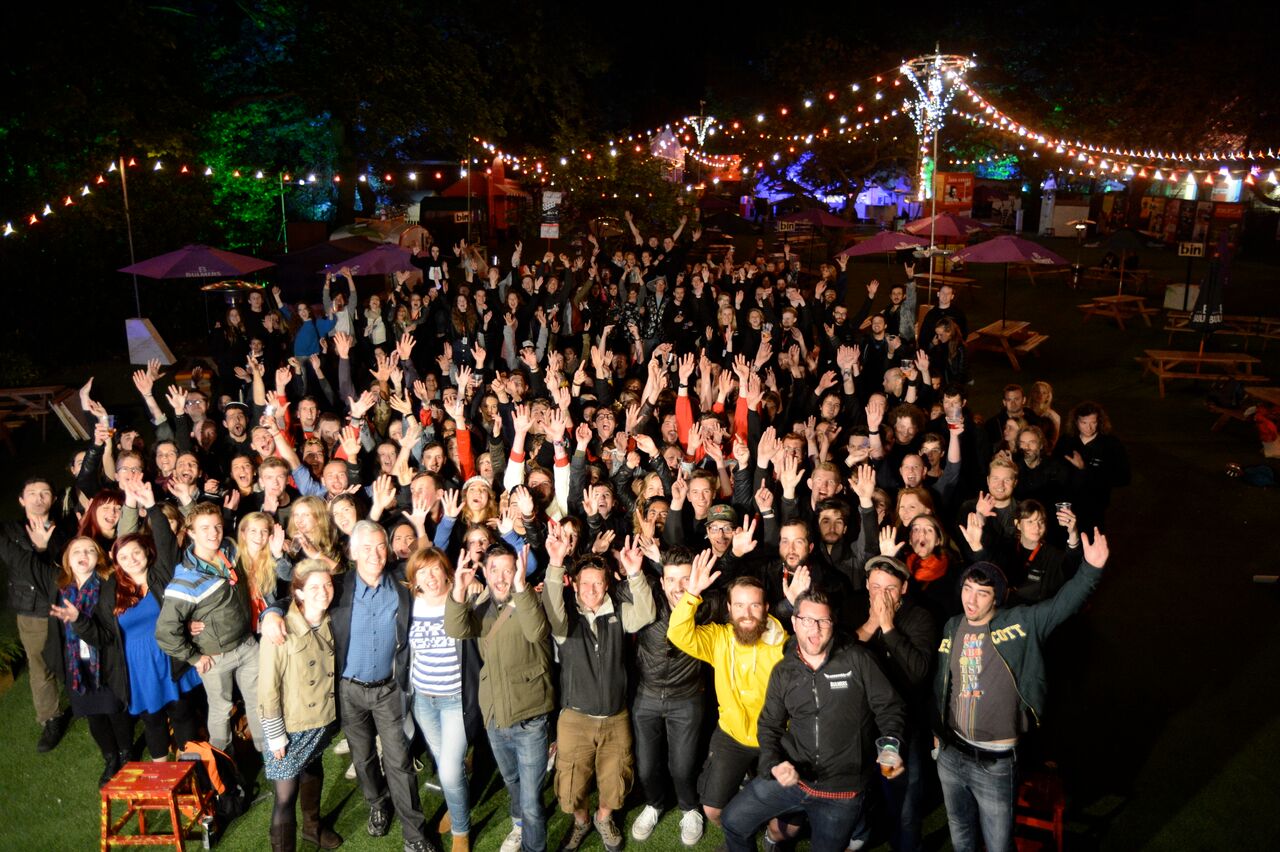 by Caro Overy, Engagement Manager
I met with Nik Whybrew, Operations Director for Assembly, to find out about how Assembly, one of the University of Edinburgh's largest tenants during the August festivals, goes about addressing sustainability in its operations.
During August each year, Assembly go from a core team of 5 staff with one fixed venue in Edinburgh (Assembly Roxy on Drummond Street) to a team of 520 staff running 18 temporary venues with 170 shows on. In 2015, they sold 365,000 tickets and estimated the footfall through their venues to be at least double that number. With operations on this scale, they are in no doubt about the impact they have in Edinburgh and within the context of the Fringe Festival. Since 2013, Assembly have started paying attention to their environmental sustainability impact, beginning with an Environmental Policy that Nik Whybrew wrote.
As Operations Director in a team of 5 permanent staff, Nik is responsible on behalf of the company to show leadership in this area. 2013 marked the creation of Zero Waste Scotland and an increase in activity from other bodies in Scotland working towards Scotland's ambitious carbon reduction targets through the provision of guidance and support to organisations. Equally until 2011, Assembly were primarily tenants of Edinburgh City Council, and from that year moved into more University of Edinburgh spaces, at which point the University's priorities around sustainability (such as the Social Responsibility & Sustainability Strategy and creation of the Department) and capacity to support tenants in sustainability added to the reasons for Assembly to take action.
Waste Management
Initially, Assembly took the step of recycling waste glass, next introducing a recycling route for plastic cups, then waste packaging. They are currently working with contractors to improve data capture on recycling rates, and recognise an area for improvement in end use of the recycling facilities. Assembly now take responsibility for the food vans, which means they ensure food waste recycling is in place. This year, for the first time, they recycled oil through Olecco who recycle the oil to biodiesel and pay Assembly £10 for 100 litres. Where possible, Vegware is used in food vans to ensure a more sustainable disposal route.
Transport
They've started this by consolidating some of their supply routes. For example, the lighting equipment used in many of the venues comes from Bristol, whereas the sound equipment comes from London. Rather than organising two separate deliveries, they now have delivery vehicles pick up equipment in Bristol then drive to Edinburgh via London, where the sound equipment is picked up, halving the number of vehicles on the road. Logistical efficiencies such as this have environmental and financial benefits for the company.
Drinks are now sourced from Scottish companies wherever possible rather than from London, again reducing emissions from transport and also generating economic benefit for companies more local to Edinburgh, which Nik sees as important from the perspective of social responsibility. Previously, they were ordering 2-3 deliveries of wine every week from London, and now bring the equivalent in from a warehouse in Livingston. One way that Assembly are combining the sustainability agenda of reducing transport emissions with taking care of the welfare of their staff, is with introducing taxi-sharing for transport for their staff finishing shifts in the early hours of the morning.
Publicity Materials
Assembly coordinate poster publicity for the companies putting on shows in their venues, and have been working with printing companies to try to reduce the environmental impact of this. Again, they have chosen to use local printing companies rather than transporting from elsewhere. In addition to reducing emissions from transportation, the posters for indoor use are made from Corex, which is a thinner product than Foamex (used for outdoor posters) and is recyclable, so resources are saved in comparison with using Foamex for all posters. The Foamex outdoor use posters are printed on one side, then can be reused in the future by printing on the other side. Foamex itself is not currently recyclable, so its reuse reduces its impact significantly.
Next Steps
In terms of next steps, Nik is keen to work on engaging with Assembly staff, especially considering the temporary nature of the work the majority of them do, to ensure that sustainable practices are in place and that everybody has access to the information they need as well as an understanding of why sustainability is important. He is also keen for Assembly to engage more proactively with Creative Carbon Scotland's Green Arts Initiative, of which they are members, and to track sustainability data where it is available, ideally to set targets.
Longer term in arts venue settings, we can expect to see an increase LED lighting, and, eventually, a move towards paperless ticketing. LED lighting is currently more expensive and in some cases doesn't achieve the desired on-stage effect (for example, with warmer toned spotlights). However, Assembly have been able to switch all outdoor and architectural lighting to LED, as well as stage lighting for washes and some moving lights. A move towards online ticketing to reduce waste card and the need for printing, would have to be coordinated across the whole Fringe Festival, but the company that covers ticketing is starting to investigate the possibility.