Making sense of social responsibility: How do we put theory into action?
Making sense of social responsibility: How do we put theory into action?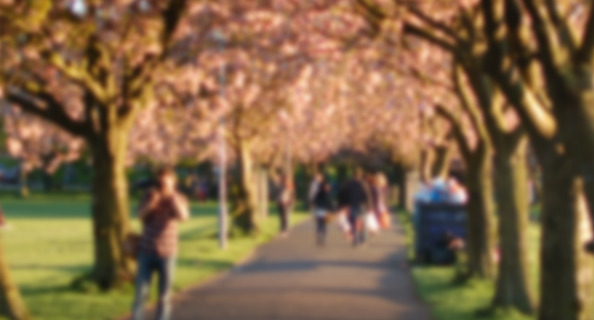 Recently appointed Head of Social Responsibility and Sustainability Programmes, Michelle Brown, reflects on the challenges of what it means to be a truly socially responsible and sustainable University and shares her thoughts on this years EAUC Conference.
I recently joined the University of Edinburgh's new Department for Social Responsibility and Sustainability (SRS).   The purpose of the department is to ensure that the University is a world-leading socially responsible university which helps achieve the University's broader vision of "being a truly global university benefiting society as a whole." (Strategic Plan 2012-16). While the SRS Department is new, the University's commitment to social responsibility and sustainability is not and the Department has been brought together with colleagues from Estates and Buildings and from Transition Edinburgh University. Social responsibility is an underlying strategic theme of the wider University Strategy.
Social responsibility and sustainability mean different things to different people. It is interesting to note that in the challenge to define social responsibility, ISO 26000 purposely did not focus on 'corporate social responsibility' but 'social responsibility' as it would apply to different types of organisations. For ISO, "social responsibility is the responsibility of an organization for the impacts of its decisions and activities on society and the environment, through transparent and ethical behaviour that:
contributes to sustainable development, including health and the welfare of society;
takes into account the expectations of stakeholders;
is in compliance with applicable law and consistent with international norms of behaviour; and
is integrated throughout the organization and practised in its relationships"
Soon after joining the University, I attended a feedback meeting where a group of academics had looked at the ISO 26000 guidelines for social responsibility and how they would be applied in a university context. In the words of one of the participants, social responsibility was defined quite simply as 'the university's responsibility to society'.
Before joining the University I was focussing on working with companies on issues of social responsibility and particularly issues in emerging markets. Transitioning from a very corporate perspective to working with the university on a complex array of topics is a journey and one that I am very much enjoying.   For me, part of the learning journey with regards to the sector transition involved attending the EAUC Annual Conference in May 2014.
The EAUC is a members based organisation supporting the tertiary education sector to embed principles and values of environmental, economic and social sustainability.   A group of colleagues from the University attended the most recent conference including those from procurement, accommodation services as well as the SRS Department and a student director from the innovating and inspiriting reuse cooperative 'SHRUB'.
The EAUC annual conference was a great opportunity to meet others working on issues of social responsibility and sustainability in a university context. Topics ranged from: stakeholder engagement in strategy development; socially responsible procurement; ethical investment; climate change and carbon measurement and reporting; waste; behaviour change and the psychology of engagement. For me, one of the most interesting sessions was on 'Living Labs' which is essentially about students and staff having access to research, teaching, and learning opportunities on connections between environmental, social and economic issues and are able to access / embrace campus grounds, eco-systems and local networks as assets for learning and experimentation in the advancement of SRS.
The university has a wide range of social responsibility and sustainability challenges. At the same time we have some of the best minds in the world looking at these challenges through their research, teaching and learning. There are already many great connections being made with student placements and projects linked to SRS issues. At the same time there are great opportunities for the University to further link the academic and the operational to address some of our own social responsibility and sustainability challenges, and ensure that we meet our vision for social responsibility.