Is Fairtrade failing the poorest farmers?
Is Fairtrade failing the poorest farmers?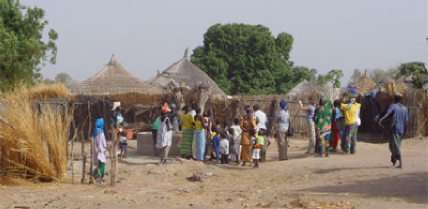 Liz Cooper, our Research and Policy Manager, reflects upon recent research on fair trade.
The School of Oriental and African Studies (SOAS) at the University of London have published research findings this week stating that 'Fairtrade fails the poorest workers in Ethiopia and Uganda'.
A four year research project by development economists entitled 'Fairtrade, Employment and Poverty Reduction in Ethiopia and Uganda' studied different agricultural production sites, including some producing Fairtrade certified crops. This has been reported on by a number of media organisations including The Guardian and The Economist, but these brief articles are not able to paint the whole picture of the research findings, and are being interpreted by many, as visible in readers' comments, as evidence that Fairtrade provides no benefits to poor farmers. However, the research report itself on the SOAS website specifies that the reference to the poorest farmers being failed, in fact refers only to waged workers employed by smallholder cooperatives, not to the smallholder farmers themselves. The research recommends that Fairtrade need to work more on expanding benefits in terms of incomes and access to community projects paid for by Fairtrade Premiums to waged workers working on farms where Fairtrade crops are grown. This is of course an important finding, and hopefully the livelihoods of these often forgotten waged workers on farms will now be a focus for the fair trade movement, which has traditionally focused on producers in cooperatives. However, this does not signify that Fairtrade does not help any poor producers at all, nor does it mean that buying Fairtrade is no better than buying any non-labelled product. Fairtrade International has issued a response to the research report on their website, which welcomes research on the impacts of Fairtrade, but also references ongoing work on wage workers, including an improved Hired Labour Standard, and a new project focusing on hired workers in smallholder organisations.
The University of Edinburgh has been a Fairtrade University since 2004, and our shops and catering outlets offer a wide range of Fairtrade products. But we are committed to taking fair trade further than this, through developing staff and student research projects on fairness in trade, and through stocking other fair trade products, which are not part of the Fairtrade system. We are in discussion with the Fairtrade Foundation about one of their team, alongside representatives from other labelling organisations, speaking at an event here during the next academic year in order to answer any questions students and staff may have directly.
Research such as this is important to help improve approaches to improving livelihoods around the world, but care needs to be taken in making sure it is reported on accurately, as oversimplified or inaccurate messages can easily influence public opinion. For me, this research strengthens our view at the University that there is much more to be done to address injustices in global supply chains, and that no one has a perfect answer yet. Simply forgetting about fair trade and buying, for example, non-fair trade coffee, will not help poor farmers.