Students experience ecosystem restoration on the Scottish coast
Students experience ecosystem restoration on the Scottish coast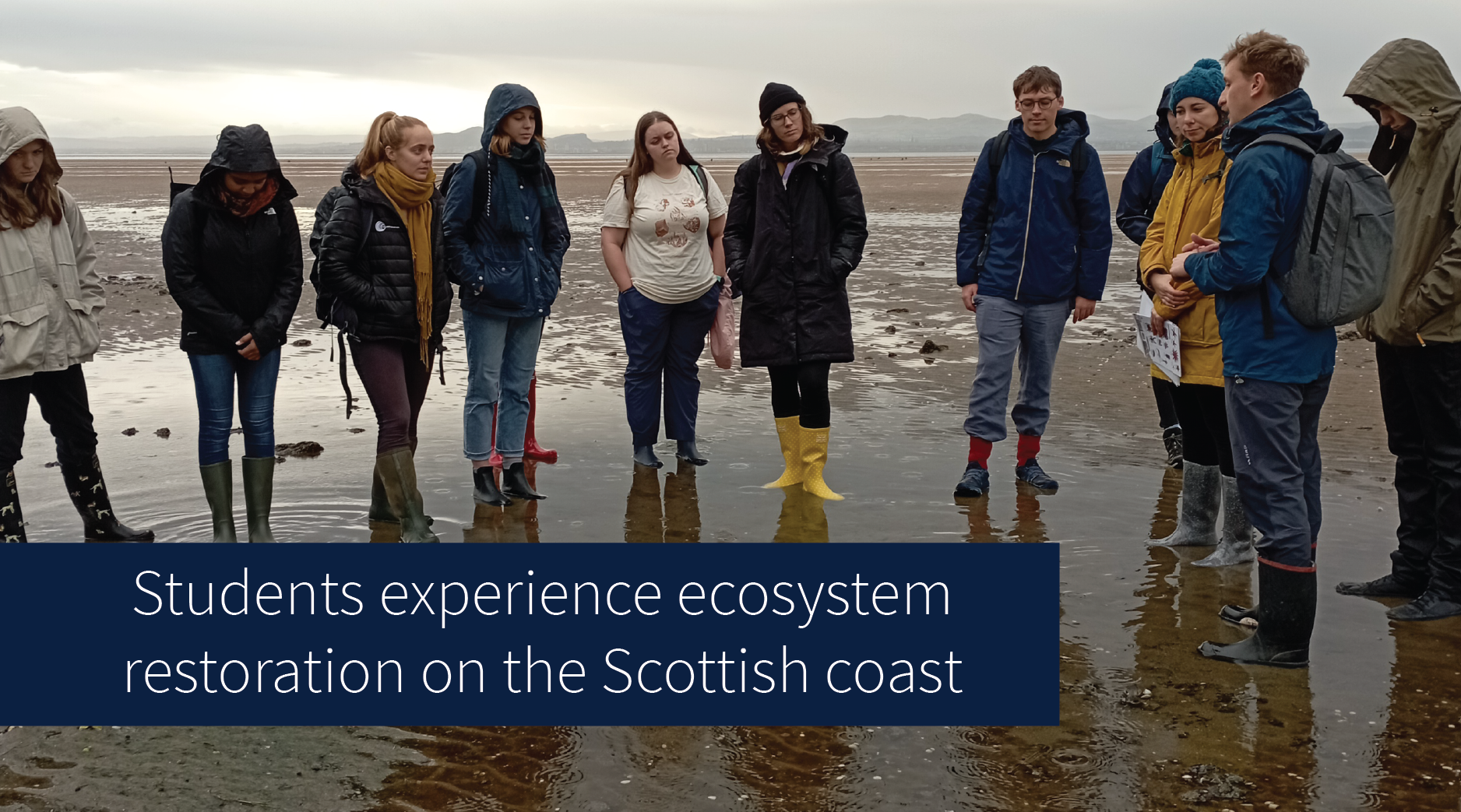 Kim Vender Biodiversity and Climate Resilience Projects Officer, reports back from a successful MSc student field trip to learn about local nature seagrass restoration on Scotland's coast.
On 27 October 2022, a group of students from MSc Marine Systems and Policies and the MSc Environment and Development set out for their hands-on learning opportunity at Kinghorn in Fife. We were excited to build links with the local Restoration Forth project.
Restoration Forth
The Restoration Forth project aims to restore critical coastal habitats in the Firth of Forth, including four hectares of seagrass meadows and 30,000 native oysters between 2022 and 2024. Alongside this, it is setting up a community skills development programme to ensure the long-term management of the restored habitats.
A lesson at low tide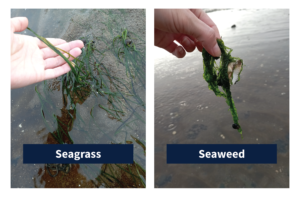 Packed with wellies and rain jackets, we set off on our train journey to Kinghorn early in the morning to arrive at the restoration site in Pettycur Bay at the right time: the lowest tide at 10.22am. The first lesson we learned was that field trips to intertidal seagrass meadows have to be planned according to the moon phases!
Having found the patches of existing seagrass on the beach, three experts from the Restoration Forth project, Lyle Boyle, Esther Thomsen, and Marie Seraphim, explained to students:
the different seagrass species
different restoration methods
human and environmental pressures on marine habitats.
Seagrass meadows are a vital marine habitat in coastal ecosystems and a Priority Marine Feature in Scotland.
Seagrass meadows are in decline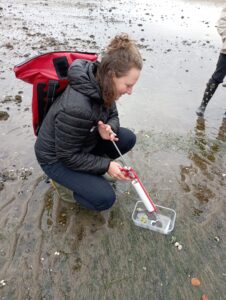 While there is widespread awareness about the dire circumstances of coral reefs or terrestrial forests like the Amazon rainforest, it is often overlooked that seagrass meadows are declining at equally alarming rates¹.
In the UK, seagrass has been in decline for decades, mainly due to destructive human activities. A recent study calculates losses of 44-50% of the UK's seagrasses since 1936 and estimates a worrying 92% decline over longer time spans².
Luckily, seagrass is a flowering plant that can recover from losses and can be restored with some outside help. The Restoration Forth project trials a new method of reseeding where a mixture of soil and seagrass seeds is pumped into the ground with a special injection tool.
Seagrass is a win for nature and the climate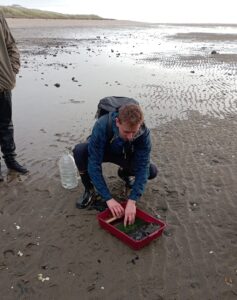 The benefit of seagrass is its positive role in enhancing water quality (together with oysters), providing nurseries and shelter for fish and other animals, and food for birds. Seagrass meadows are therefore crucial for marine biodiversity. They also sequester and store carbon and stabilise the sediments against coastal erosion, which makes them an all-round nature-based solution to climate change mitigation, adaptation, and biodiversity loss.
Hands-on seed sorting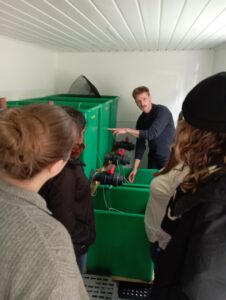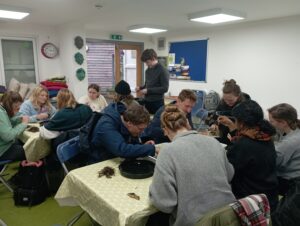 On the field trip day, the students had the chance to experience first-hand how time and labour intensive but also very therapeutic seagrass seed sorting can be. At the Ecology Centre, seeds were extracted and sorted by hand. They are then stored in seed storage units until they will be used for reseeding.
It felt great to contribute to the restoration of the Firth of Forth's once abundant seagrass meadows.
Take action
If you want to get involved, you can:
References
1 – Cf. M. Waycott, C. M. Duarte, T. J. B. Carruthers, R. J. Orth, W. C. Dennison, S. Olyarnik, A. Calladine, J. W. Fourqurean, K. L. Heck, A. R. Hughes, G. A. Kendrick, W. J. Kenworthy, F. T. Short, S. L. Williams, "Accelerating Loss of Seagrasses Across the Globe Threatens Coastal Ecosystems," Proceedings of the National Academy of Sciences of the United States of America 106, no. 30 (2009): 12377–12381.
2 – Green AE, Unsworth RKF, Chadwick MA and Jones PJS (2021) Historical Analysis Exposes Catastrophic Seagrass Loss for the United Kingdom. Front. Plant Sci. 12:629962. doi: 10.3389/fpls.2021.629962