Paper crafts and penguins: my summer internship at Edinburgh Zoo
Paper crafts and penguins: my summer internship at Edinburgh Zoo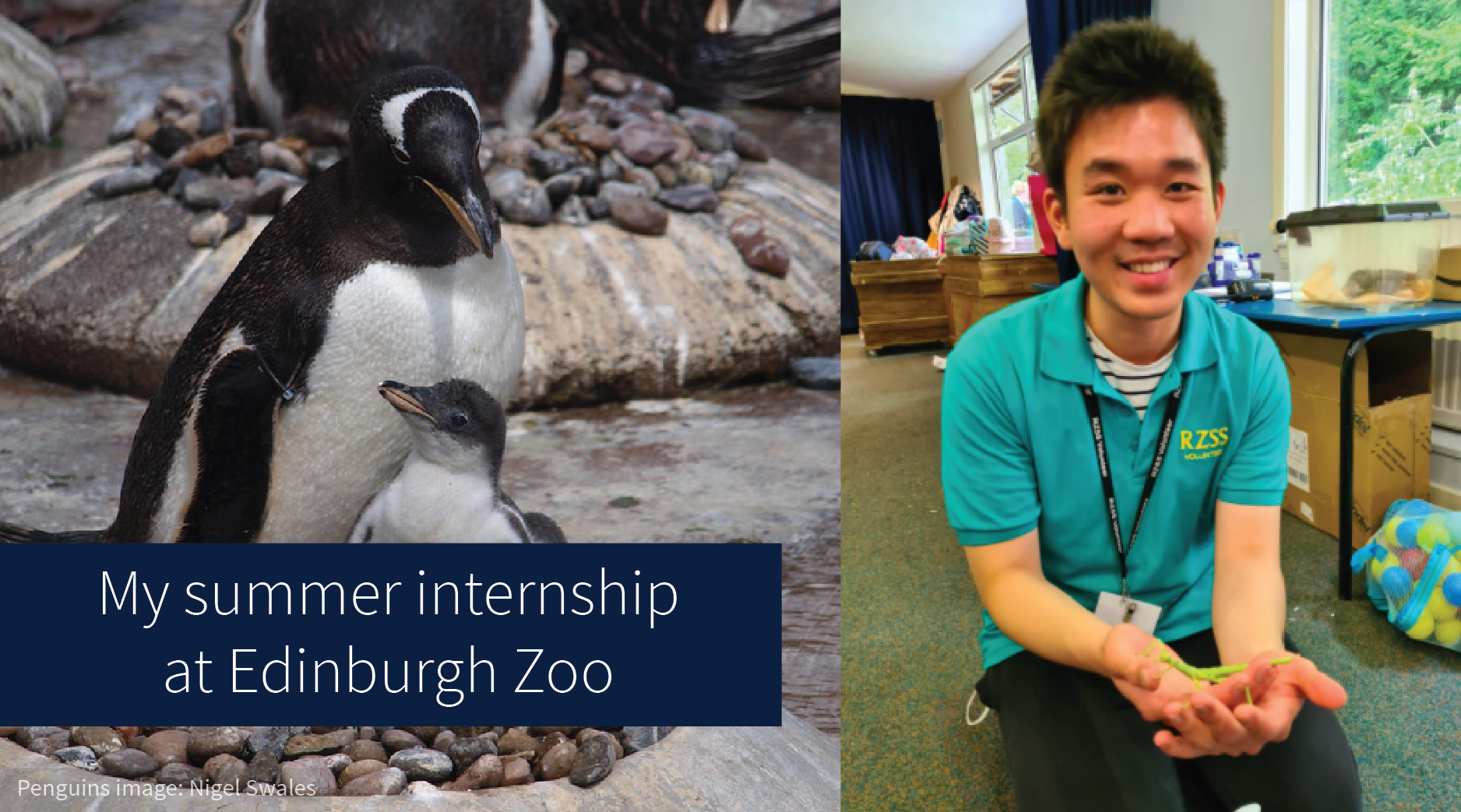 Fourth-year Zoology student Nathan Oenardi spent Summer 2021 volunteering at RZSS Edinburgh Zoo. Watch this video to hear what skills he developed while delivering a "Science Summer School" for primary school children, and his future career plans.
Video transcript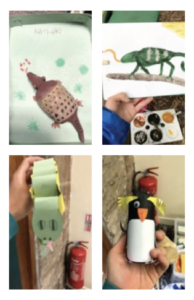 Hi everyone! My name is Nathan. I am a fourth-year zoology student studying at the University of Edinburgh. Here is my journey in RZSS (Royal Zoological Society of Scotland).
I started volunteering for the summer school in July. Because I wanted to get more experience of working with young people and developing my science communication skills, I decided to volunteer for the Science Summer School in August. I was also working towards the ZEBRA (Zoo Environment Behavioural Research Award) as well as volunteering for Wild Learning later that month. I continued with Wild Learning for September and October, and (volunteered) for CAT (Conservation Action Team) as well.
I had little experience when I first started, so I was assigned with the P2-3s. I was grateful to Rebecca and Iona for being supportive of me. In the last two weeks, I was assigned with the other age groups (P3-4s, P6-7s and S1-4s). During the Science Summer School, I was so interested in how zoos work behind the scenes. In the first week, especially, I was focused more on participating in the program and interacting with the young people. In addition, I helped Blair (the education officer run the program). For the ZEBRA Award, I was interested in the 'interpretation' part. As a Biology student, one of my goals is to translate technical language and scientific concepts to people. I think this is similar to what zoos do, in terms of creating interpretation, to convey conservation messages to the public. As I become more confident in my role and my skills, I was able to lead sessions and assist free play during Wild Learning and CAT.
The kinds of experience and skills I got was engaging with young people from a wide age group, starting with Primary 2s until Secondary 6s. I was also able to work as a team with the education officers, summer school teachers and the other volunteers. I had the opportunity to develop my science communication and public speaking skills through delivering activities. I got a creative insight on how to connect people with nature through arts and crafts and games. As a result, I got a better understanding of the RZSS's program and how the zoo works.
Apart from getting a career in the conservation sector, I want to use this experience to set up and participate in a Youth Board in RZSS. After attending Chester Zoo's Youth Symposium in November and talking to the members of their Youth Board and Hanwell Zoo's Direction Board, I was inspired to set up a Youth Board in RZSS. I think this would be beneficial for RZSS because it will increase youth representation. Recruiting youths not only offers new perspectives and solutions, but it could also inspire other young people to participate in conservation. This is also aligned with RZSS's goals of breaking down the barriers and eventually increasing more accessibility to the zoo. We can do this through more community outreach. I think Edinburgh is fortunate enough to have four universities. This means we could recruit university students and do outreach there. As a result, we can connect more people with nature.
I'd like to thank everyone in the D&L (Discovery and Learning) department that I had a conversation with, but especially people that I worked with. For example, Jo, Blair, Rebecca, Jess and Rachel Arnold.
Contact Nathan
Nathan said this volunteering experience really helped him develop confidence in public engagement, public speaking and science communication. If you'd like to ask Nathan more about his experience, contact him on LinkedIn.
Contact the Careers Service
Contact the University's Careers Service for advice and support as you begin to think about your career.