Dr Sarah Birrell Ivory interview: Towards a Sustainable Scotland
Dr Sarah Birrell Ivory interview: Towards a Sustainable Scotland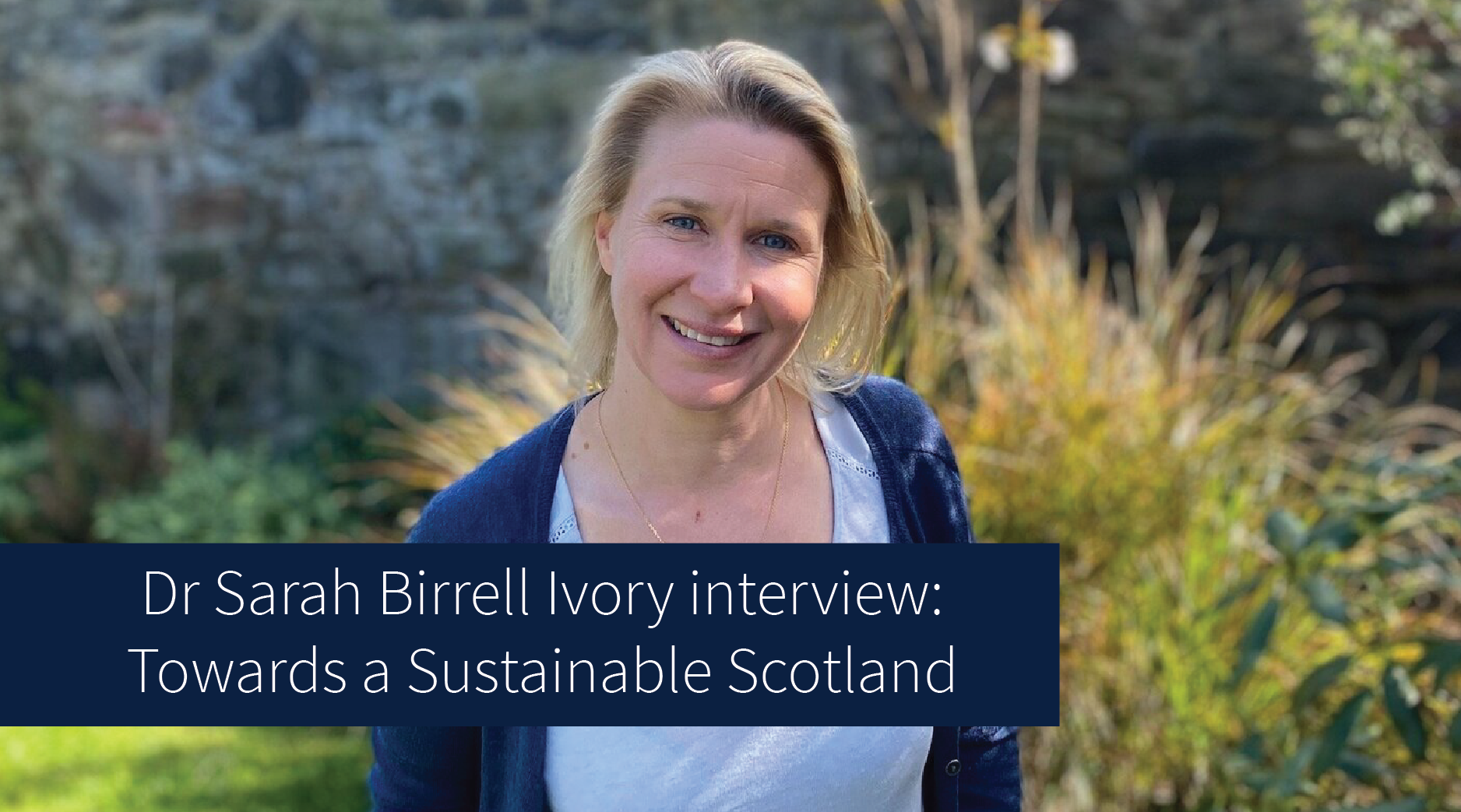 As part of our MSc in Science Communication and Public Engagement and in light of Glasgow hosting COP 26, MSc Science Communication students, Beth Bryan, Megan Glatzel, Katie Smith, and Li Zhang, sought to produce a case study highlighting ongoing projects at the University relating to green recovery from Covid-19.
As we finally begin to ease restrictions and emerge from the pandemic, we have an opportunity to ensure that the future economy is robust, resilient and sustainable. Professor David Reay and Dr Sarah Birrell Ivory, two senior academics involved in related research, spoke to us about their vision for both Edinburgh and Scotland.
Read the interview with Professor David Reay
Dr Sarah Birrell Ivory is the current Director at the Centre for Business, Climate Change, and Sustainability within Edinburgh University. She also lectures in Climate Change and Business Strategy with a specific research interest in the behavioural element of sustainability and climate change. In the following Q&A we discuss with them the impacts of Covid-19 on climate action, the role of corporations, and the importance of collaboration and education in reaching a net-zero Scotland.
Centre for Business, Climate Change, and Sustainability
What impact do you think that the Covid-19 pandemic has had on Scotland's ability to achieve emissions reduction?
The data show that it has led to a small downturn in global emissions, which is great. However, no one is thinking that that is a systemic change, so that downturn will turn back into an upturn once the pandemic passes. In that sense, there hasn't been a systemic change. 
However, I also think the pandemic has shown us that we can live differently. It has shown us that we can be flexible, and it has shown corporates that there is more than one way to operate. And it's also meant that people have started to value things a little more like nature, like community and things like that.
So, I think from a psychological, and perhaps sociological and community perspective, there have been some good signs. I think that this could be leveraged, but I also don't want to pretend that that means we're all fine.
And what will be the biggest challenge for corporates in a green recovery?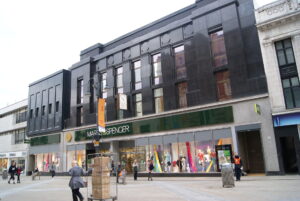 I often say that we don't have a climate problem, we have a people problem. We've got all the solutions and we know we need to make this change. But we're not doing it. It's very easy to be critical of corporates for not acting, but we ourselves need to think about the climate implications of our behaviour and stop prioritizing convenience. It's very easy to put the blame on someone else and then still expect to live the same way.
I think everyone needs to come along on the journey. Leaving people behind will lead to a number of problems. Firstly, we're not going to get to a solution, and secondly, the people being left behind are people in fuel poverty, and in actual poverty. The ones who, as a society, need our support most. We need solutions that bring everyone along with us.
That's why we need corporates to be coming up with ways to reduce their emissions, while also coming up with new products or new services or new ways of influencing that can be taken up by consumers or clients. We need the corporates that are at the forefront of this process to be successful so that others follow suit.
For example, Marks and Spencer have tried to implement sustainability strategies, but they are struggling somewhat financially at the moment, and this might make other organizations reluctant to act proactively to be sustainable. If it leads them to go out of business, then it does not make any sense.
That's where the story gets even more complicated by governments. We need governments to make it financially and logistically better to come up with solutions. An example is setting a carbon price. The means that organizations that want to be heavy emitters would have to pay the price, which would lead them to reduce their emissions. This would be better than them just benefitting from the reductions in cost that come with reducing emissions. 
In Edinburgh, in particular, do you think there's a specific role that businesses should be playing in helping the green recovery in the city?
Supporting initiatives is important. Whether it's a government initiative, a council initiative or a local community initiative, making sure that the corporates come along and support that is really, really important.
This is not about not doing harm; it's about coming up with solutions. Corporates have a lot of resources, which they need to put into coming up with solutions and bringing people along with them. It's not about saying "here's the best electric car", but instead saying, "how can we all work together to make people more confident in buying electric cars?". There's a phrase in business schools called coopetition, which means competition and cooperation.
This involves cooperating to make the whole market bigger so that all the competitors have a bigger share. For example, if a corporate wanted to turn the whole centre of Edinburgh into a pedestrian zone, it would be better to work with others to make it a success, rather than them trying to win as many customers as possible by doing it alone.
Is there any work or research within the University that you think is going to be particularly important in driving us towards the goals of being more sustainable?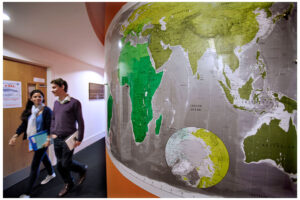 From a research perspective, I know we are all, and we very much should be, very proud of our physical scientists. The work going on in geosciences, and the number of IPCC authors there is amazing. But I would like to see more social sciences research on how we actually get to change, and also how we influence government.
One of the reasons the physical sciences of climate change got so much funding and got so much focus is because we had to convince all these awful cynics, and worse than cynics; deniers, that this was a real issue. We've spent decades and decades saying it's a real issue look at the data. Now we know globally that it's a real issue, we have the data to prove it, but we're still not acting.
So, the question is do we spend our money and time and effort and research resources on making better and better models, getting more and more data to prove how much of a disaster it's going to be? Or do we need to redirect that focus to behavioural change? There's a lot of work being done in geosciences and by geographers into behavioural change, but there's also some great work being done in the SPSS, the School of Social and Political Science, on energy transitions.
Not about the energy, not about how the electrons move down the line, but why we use energy, the way we do and what we don't; a human question about energy. This is something we need as well as engineering solutions. It's great that engineers are doing a lot of research on tidal wave power and carbon capture and storage for example. However, unless we act on these solutions, then they're not going to lead to change.
To bring it back down to a more local level, what role do you think that the University of Edinburgh will play in assisting the Edinburgh City councils' goal of being carbon neutral even earlier by 2030?
I don't have any direct knowledge of these plans, but I would presume that there'll be a very big focus on the University estate. Our buildings, and our direct emissions from them. But, this will be a boundary issue, we need to ask what counts as the city of Edinburgh. Do we count emissions from international students travelling into Edinburgh, and do academic conferences count? It's going to be a boundary and scope question so I would say the main thing would be the estate.
This is where it's not a measurement story it's an influence story for me. Our biggest influence globally is our students and our research. We need to ask how we can influence our students to go change the communities that they're from or change the corporates that they get employed. I would rather the University's direct emissions didn't get to zero, but that net we had a better impact because of the influence we could have. This is something we will never be able to measure.
Is there anything else you would like to add about the role of the universities in sustainability and achieving net-zero emissions?
I would also add that the University of Edinburgh should have a more centralised approach to our influence. This is being planned currently, but I reiterate that people working in pockets individually are worse off. It is vital that Edinburgh comes together to say here's what we do and here's how we're going to make governments, corporates or the public, listen and change. 
One of the problems with academia is silos. The geoscientists, the social scientists, the political scientists, all work separately. But climate change is a wicked problem, a very complex problem, and it needs people to come together with solutions.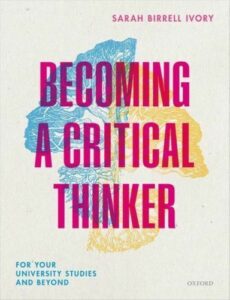 But how does one academic have the knowledge to be able to draw on all of these disciplines? It's very difficult because we are consummate specialists, which is why achieving an interdisciplinary approach is really important. We need to move out of our silos to get that centralised influence and come together on a more central scale to have influence. The sum really is greater than the parts here.
Also, we've spoken a lot about researchers here, but I also want us to think about teaching, and about change makers.
Tens of thousands of students come through the University every year. That gives us an opportunity to influence tens of thousands of people every single year. Yes, we have world-leading research, but the more we prioritise quality teaching, then the more we respect and co-create knowledge with our students and give them the confidence to learn for themselves.
In my book, 'becoming a critical thinker', I mention the idea that universities often end up feeling like their focus should be content deliverance or 'foundational knowledge;' knowing things. I think we need to teach foundational knowledge as well as universal skills like critical thinking so that we know what to do with this knowledge.
Then we need to add personal characteristics like confidence, intercultural understanding, self-esteem, and teamwork so that we can actually do things with what we know. All the ongoing research is great, but I would like to see more of a focus on our teaching and the influence we can have on our students.
Go further