Stepping up during Covid-19
Stepping up during Covid-19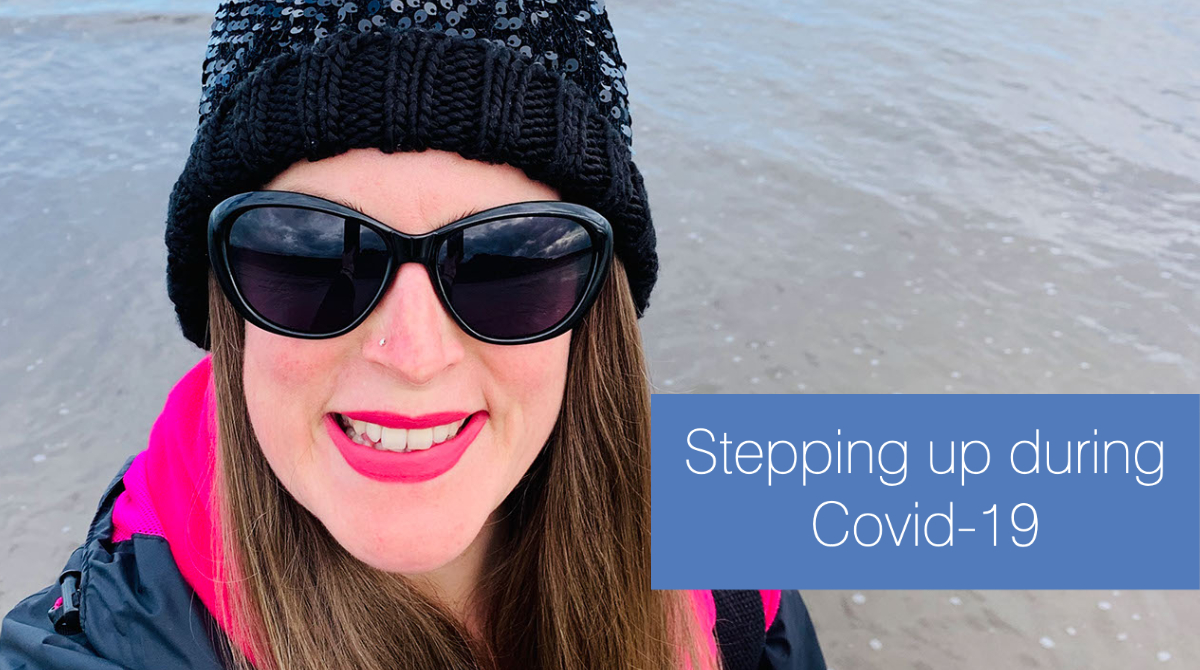 Wendy McDonald, our Office Manager & Personal Assistant to the Director talks about her experiences of walking during a pandemic during local lockdown.
In previous years I have either captained or been part of our departmental Step Count Challenge team. We've been super competitive and hot footed it round the Meadows, up Salisbury Crags, along the canal paths or round campus on our lunch breaks. It was such a laugh, a great group activity and a reason to get away from our desks. You'd be amazed how many steps you can cram in when you are determined and watching our place rising up the team leader board was great motivation! Lucy Mui won an award for her amazing effort and is still my inspiration for doing this challenge, and although I doubt I'll ever come close her step count, this video brings back happy memories of our time working in our previous office, Hope Park Square!
So, I decided after months of being cooped up, having seen my weight creep up and my fitness nose dive I wanted to ask my department colleagues if anyone fancied joining me in entering a team for the 8 week autumn challenge – madness you may think at this time of year! Well, I was amazed at how quickly I got my 4 additional team buddies and that was the start of the 'EdSusters Awesome Team' comprised of myself, Matt, Sarah, Vanessa & Brendan. A mix of colleagues I've worked with since 2013 & our newest member of the department who joined during lockdown, who I still haven't met in person!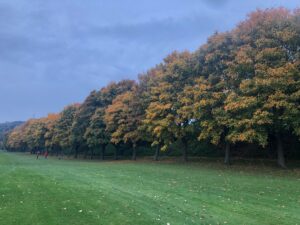 I injured my back & have had long periods absent from work over the past 3 years, but one thing that keeps me mobile is walking, even with disc and tear issues it's the only exercise that doesn't cause pain. I love it. I used to walk to and from the office. The days of working on campus, wearing dresses, heels & making an effort with my hair – well they are long gone! Now it's about warm leggings, hats and comfy shoes or water tight boots! My walking time is precious, it's a break from my screen, a break from my small one-bedroom flat without a garden which now also doubles up as our workplace.
I have asthma and anxiety so some days I have to muster all my strength to brave it, as I know it will be busy. Sometimes I come home more stressed than when I left as I couldn't even get out of my building without passing people in close proximity in the stairwell. I've always loved living in the city but not so much during a pandemic, having no garden makes the summer even harder. I try not to focus on the joggers, cyclists, dog walkers or people fixated on their phone who don't in any way attempt to distance which makes me panicky. Instead, I try to see the colour in my cheeks having braved the fresh air and enjoyed a walk along the beach, Newhaven Harbour or a short local stroll around the Shore. Enjoying the sea breeze and sun on my face can feel like I'm in Spain, the country where I got engaged last year and love to holiday. Oh how I miss holidays!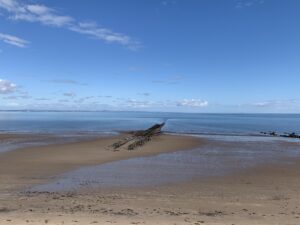 Our walking challenge team set up a channel on our virtual collaboration platform for sharing pictures of our walking routes. As we all live in different locations, it enables us to see each other's routes and helps makes us feel like we are in a team. Although we do really miss walking and talking in person, it's been nice to see photos of the team with their kids or walking the dog. My colleague, Brendan, asked us all to look for colours on our trips and we have taken some fabulous pictures of vibrant beautiful autumnal scenes.
The great thing about walking is it free of charge, and of course a sustainable way to get around with some accessible paths for all fitness levels. Scotland really is beautiful at this time of year -which is a good job seeing as most of us are planning to stay put for the foreseeable!