Do we all need to go flight-free?
Do we all need to go flight-free?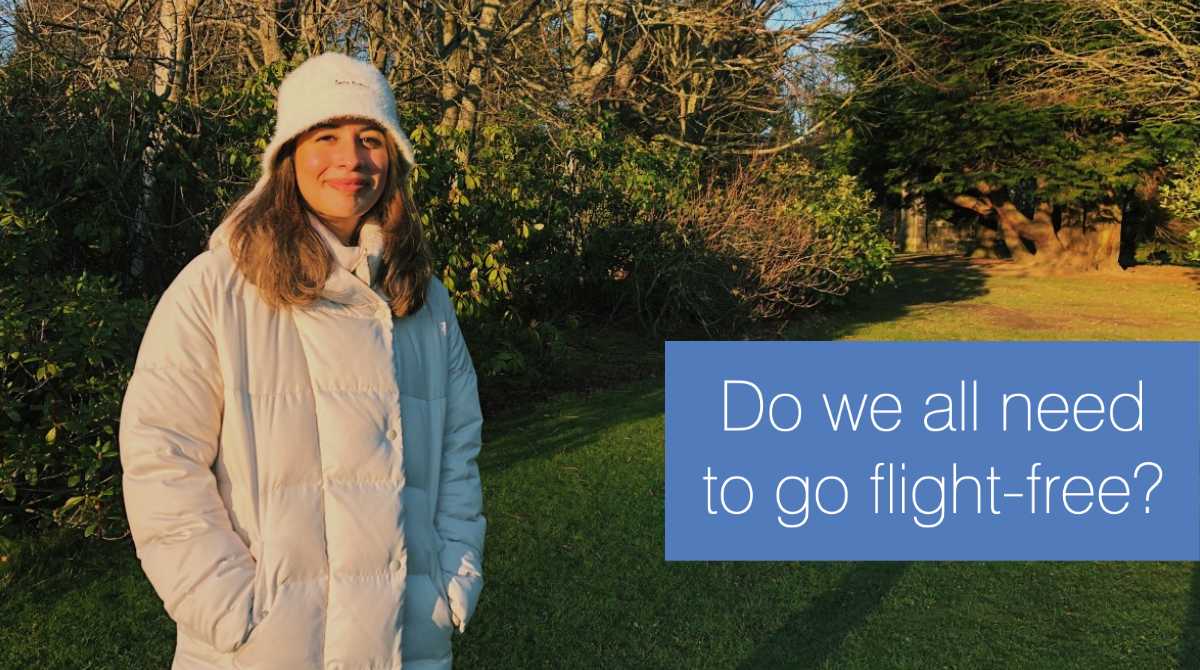 71% of people worldwide agree that in the long term, climate change is as serious a crisis as COVID-19. After travel restrictions ease, will our travel habits change? Student, Norome Campanile, explores the growing movement of people pledging to travel sustainably.
For many people, going on holiday means booking a cheap flight to somewhere warm and sunny. Have you ever stopped and thought about the impact of your holidays on the planet? Have you ever tried to take greener methods of transport to your destination instead of the cheapest and easiest way? 71% of people worldwide agree that in the long term, climate change is as serious a crisis as COVID-19. But our travel choices don't seem to be reflecting that. Slow travel might not be a term that is on your radar at the moment, but I hope that after reading this blog, you will be inspired to put it into practice.
Slow travel promotes using greener methods of transport, for example taking the train or the bus instead of flying. But it is also about connection: to local people, cultures, food and music. It relies on the idea that a trip is meant to bring educational and emotional benefit, both in the present moment and future, while remaining sustainable for local communities and the environment.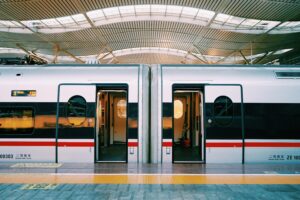 Due to restrictions resulting from COVID-19, it has been harder to travel abroad. For some this has been frustrating, they were not able to visit family or go on the trips they'd planned. However, we have seen positives as well. We have learned to enjoy hidden gems right around the corner and found ways to fulfil our need for exploration closer to home. Aviation emissions were at an all-time low when the planes were grounded during lockdown and satellite images showed that air quality drastically improved all around the world.
Even if we are able to travel long distance again, there are so many reasons to reduce the amount we fly. If the aviation sector were a country, it would be one of the top ten most carbon-polluting nations on the planet. Some think that offsetting our emissions is enough, but it is not the answer. In most cases, offsetting is ineffective and distracts from the real challenge: limiting carbon emissions. To reduce carbon, we should fly less and pay more if we fly. By taxing kerosene there would be more funding available to improve greener alternatives (trains and buses) and fund research on synthetic fuels.
So what can you do to welcome slow travel into your life?
Change your own behaviour and demand change from the industry
Join groups like Slow Travel Journey, a campaign that has only recently launched. It was set up by a team of volunteers who are dedicated to spreading the word about slow travel and getting people to reduce their travel emissions. On November 18th, a new initiative was launched called "Season for Staycations". The objective of this is to get people to try going on a staycation this winter, instead of flying abroad. Over the next couple of months, they will be sharing photos, stories, and videos of people's staycation experiences, as well as educating people about the travel industry and demanding policy changes within the travel industry.
Strive for changes in your organisation's travel policies
Business travel is still a huge part of the emissions from air travel and we need changes in the unnecessary flying within some organisations. If COVID taught us anything, it is that meetings and conferences can easily be held online and that flying for such events is unnecessary. There are several organisations working on improving travel policies. If you are a student or staff member at a university, you may be interested in checking out a group called ExPlane. They are building an international network of individuals that stand up against the impacts of flying and asking universities to lead by example in travelling consciously. Another organisation to take a look at, for non-university policies is Stay Grounded. Their policy proposal can help you to start a conversation at your own organisation.
This article was just a brief introduction to slow travel, but I hope that it has helped you understand how damaging the travel industry is to the planet and how important it is for us to try and change it for the better. It is easy to feel disheartened when you see statistics like "1% of the world's population is responsible for 50% of aviation emissions", but change doesn't come easily. We have to collectively come together to pressure institutions, national governments and companies and demand change. The environmental movement needs hope and determination so that we can all live in a better world.
Learn more about the University's travel policy
Explore our other blogs on travel
Learn more about Season for Staycations
Follow Slow Travel Journey on Instagram