reuse and recycling
The cloth pad revolution: students tackling period poverty
The cloth pad revolution: students tackling period poverty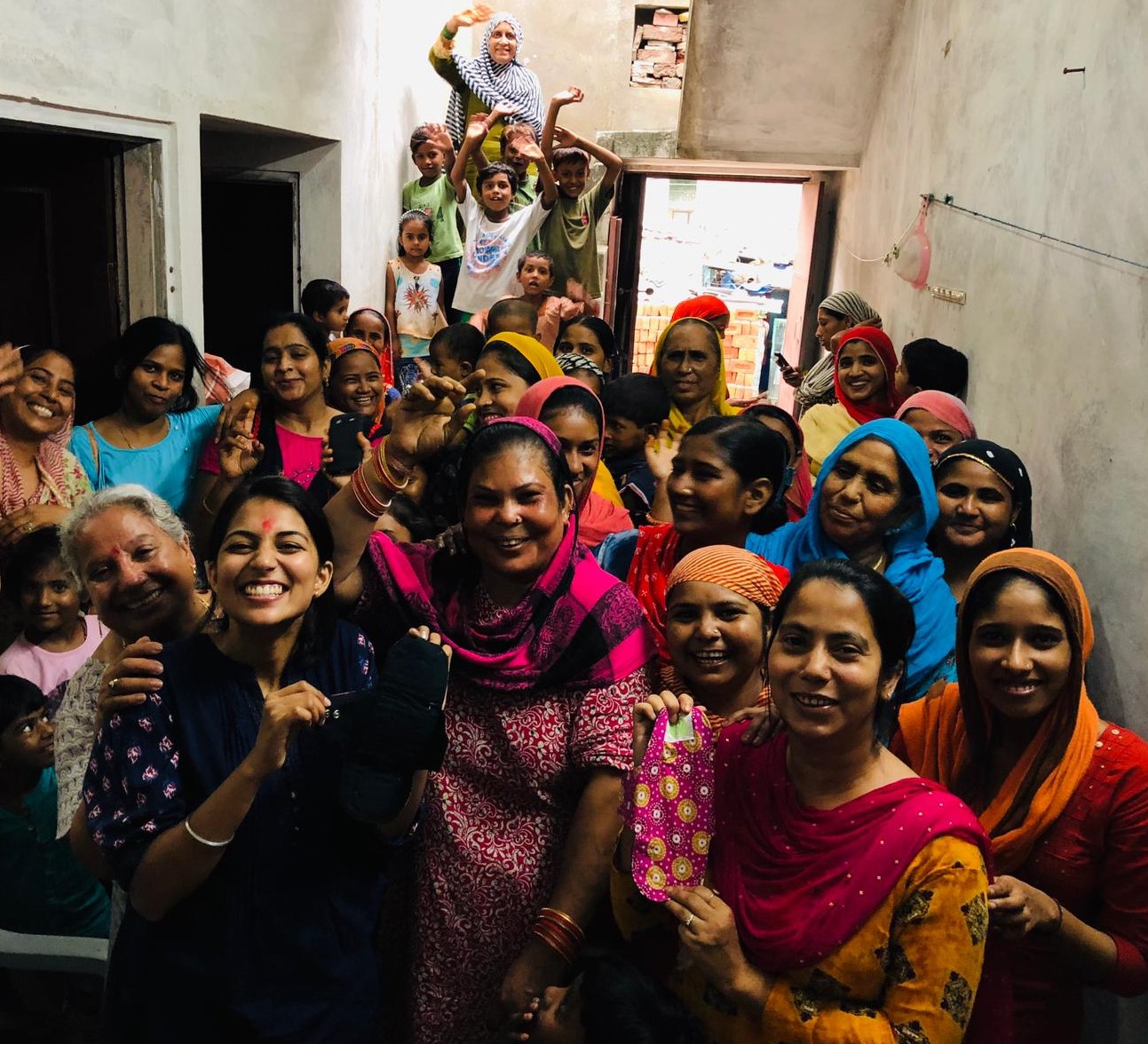 This week is Women's Environmental Network's Environmenstrual Week of Action. We hear from students Kate Bennett and Martha Aroha Reilly on the work of the student-founded non-profit organisation, Sanitree to tackle period poverty.
In May 2018, a report published by the Menstrual Health Alliance India found that an estimated 36% of women in India use sanitary pads. It is impossible to capture the full picture of 'period poverty' in one statistic, but this pattern of menstruating people facing barriers in accessing sanitary items has been consistently observed from state to state, from rural to urban areas and across class boundaries.
As is echoed in the UK context, when sanitary items are accessible, people tend to use disposable products. More common, however, is the use of old rag cloth to soak up blood, and in extreme cases, husk or ash.
Many initiatives in the arena of Menstrual Hygiene Management (MHM) tend to centre around the distribution of free, disposable sanitary pads from a number of static access points. But accessibility has to be about more than access points, and sustainability has to be more than an afterthought.
In India, over twelve billion sanitary pads are thrown away every year. Disposable pads contain the equivalent plastic of four plastic bags, the majority aren't disposed of through formal municipal waste management systems and each one takes between 500 and 800 years to decompose. But for sustainable development to be meaningfully realised, we have to see a shift in practices as well as products. Rethinking approaches to menstrual equity presents a new opportunity to establish ethical practice in how these pads are produced, and by who.
Sanitree is a student-founded nonprofit which sets up community-based collectives to make and sell eco-friendly, reusable sanitary pads. It was set up by University of Edinburgh student, Bharat Singh Chaturvedi, and a founding team from the Enactus society. By January 2018, Sanitree had established its first collective of all-women seamstresses, sellers, community organisers and educators all working towards one common goal: the eradication of period poverty.
The pad is cloth-based and lasts for up to two years, eliminating the need for menstruating people to have to reach the same access point month on month. Instead of conventional plastic packaging, Sanitree pads are sold or distributed in handmade pouches, made entirely from fabric offcuts from the local textile industry.
In February 2019, Sanitree partnered with local NGO, The Jeevan Arth Foundation, to expand operations to Jagatpura, Jaipur. Through the Foundation, Sanitree runs needs assessments and employs women from vulnerable backgrounds who begin their employment programme as pad seamstresses. Over time, these beneficiaries have the opportunity to train in different areas of the enterprise. Through a train-the-trainer model, Sanitree is trying to eliminate the hierarchies present in the skill-development process and create an enterprise that can flourish independently.
The production site of the pads also doubles as a community centre. Literally meaning 'her power', the 'Her Shakti centre' organises free, volunteer-led classes based on requests from the community. These range from stitching workshops, to women's self-defence classes to Mehndi lessons. Furthermore, through the Jeevan Arth Foundation, Sanitree runs educational campaigns to teach both women and men about menstruation, puberty and menopause, in order to tackle the wider social issues that contribute to a culture of period stigma.
The current model of menstrual health management is antithetical to these goals that Sanitree seeks to achieve. More and more, organisations are beginning to recognise the importance of accessibility and sustainability in the period poverty movement. Next Monday 12th October marks the beginning of the 'Environmenstrual Week of Action', an initiative championed by one such organisation, the Women's Environmental Network (WEN). Through partnering with WEN, Sanitree hopes to champion plastic free periods and promote the cloth pad revolution on a wider scale, promoting international dialogue on this issue with the gravity it deserves.
Find out more: