Sustainable travel at the Institute of Genetics and Molecular Medicine (IGMM)
Sustainable travel at the Institute of Genetics and Molecular Medicine (IGMM)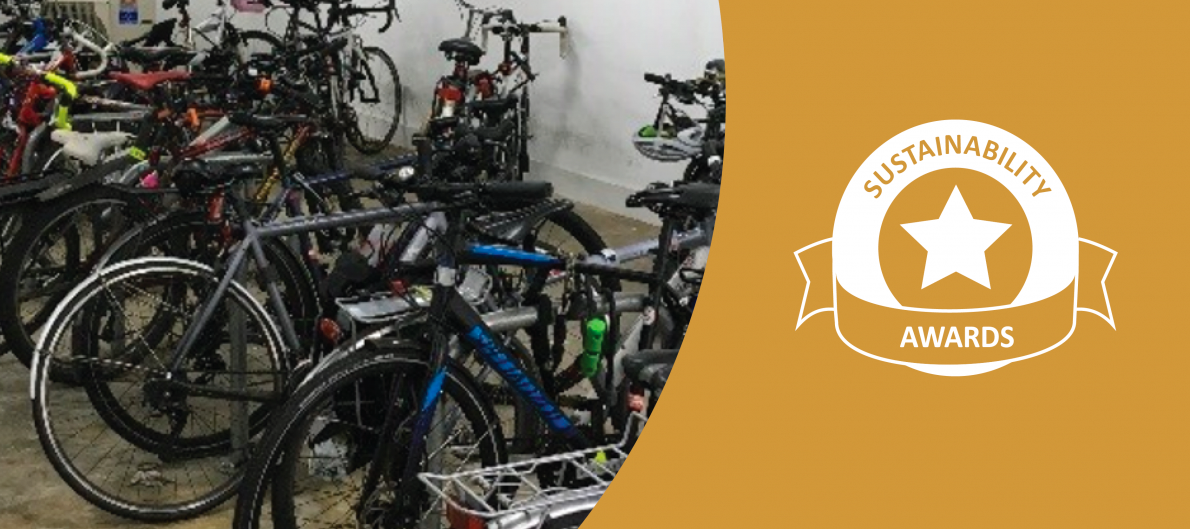 ​The 2016 gold Sustainability Awards team at Western General Hospital chose to do their Sustainability Awards office project on sustainable travel. They made cycling easier by organising bike clinics and running a cycle to work buddy scheme. That year, 25% of their staff used bicycles to get to work.
Our team
Our Sustainability Team consists of 15 volunteers. Together we represent a whole institute and 550 members of staff. It can be challenging to implement initiatives here due to the sheer size of our institute, but we have a group of passionate individuals who are doing great work to help IGMM become more sustainable.
Our committee meets about five to six times a year and we have a Chair to coordinate the meetings. We make decisions as a team and delegate by asking for willing volunteers to the lead on the different actions we do here at IGMM. When we were working towards Gold, we had a sub-group that took responsibility for coordinating the gold project.
Future plans
IGMM first participated in the Office Awards in 2015, achieving Silver. We were awarded Gold in 2016 for our project relating to a health and wellbeing week for staff. We decided to take a year off from the Awards in 2017, which is permitted under the scheme.
We are currently working on our next gold project, which will be based on the IGMM's gardening initiative. We have already installed a variety of planters and fruit trees, and are looking to set up a medicinal garden. Again, we are trying to tie in the variety of initiatives going on at IGMM to get recognition for the amazing work our staff are doing.
Achievements
One of our main focuses is travel. Since taking part in the Awards we have organised a variety of Travel activities such as:
Monthly Bike Clinics
Cycle to Work Buddy Scheme
66 space indoor bike rack
Cycling has always been one of the main modes of transport to IGMM, as we are located at the Western General Hospital and parking is limited. We are also well connected to the rest of town through various off-route cycle paths, so improving the facilities and support for cyclists seemed like an obvious priority to us. We started by asking Sustrans, the sustainable transport charity, to run an information stall at our Wellbeing Fair for staff. The Department for Social Responsibility and Sustainability also came along with bike maps, locks and fluorescent slap bands.
We like to do surveys to find out what is of importance to our colleagues and then see what we can do to deliver these things. When the new  IGMM building was constructed a few years ago, we installed a large and secure cycle store, a bike stance for people to fix their bikes and more showers and changing facilities. This helped encouraged people to cycle to work.
In order to further increase cycling amongst staff, we also introduced an internal 'Cycle to Work' Buddy scheme. This couples new cyclists with more experienced ones who then can show them the best routes to take or just help with increasing road confidence.
We are proud that 25% of our staff now use bicycles to get to work.
Tips and advice
Get the right people in the room
For a large Institute like ours to fulfil the Awards criteria, we need everyone's help. IGMM, therefore, decided to set up a formal Sustainability Committee, with representatives from every area including management. This makes it easier to implement changes and achieve progress. Plus, the more people participate, the more ideas there are for exciting actions to take forward.
Find out more about the Sustainability Awards
​