All Energy Conference: Glasgow 2018
All Energy Conference: Glasgow 2018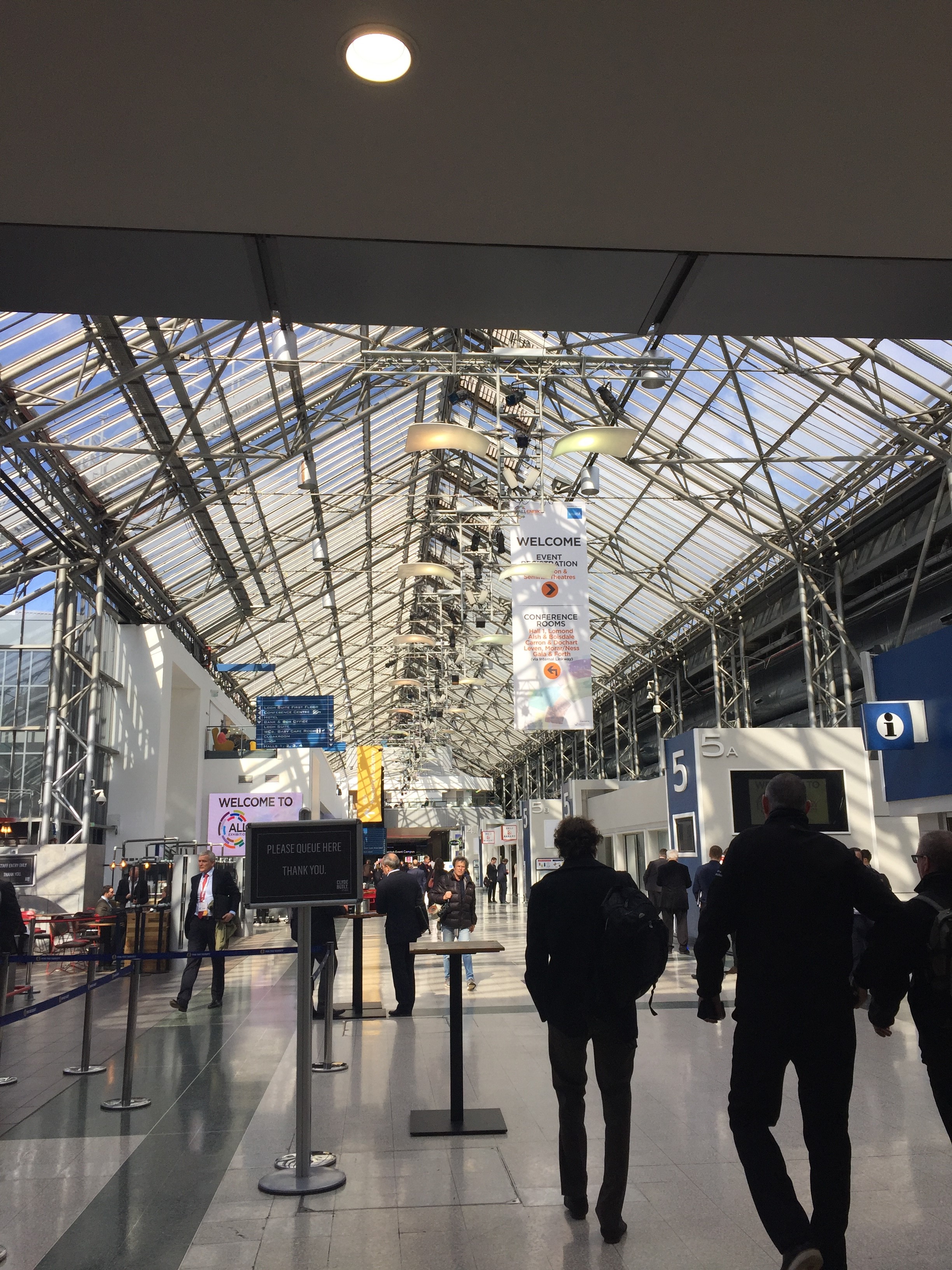 SRS Projects Coordinator Aisling O'Reilly discusses her time at this year's All Energy Conference, which was held on the 2nd and 3rd of May in Glasgow.
The All Energy conference is the UK's largest renewable and low carbon energy event and has four pillars: Renewable Power, Low Carbon Heat, Energy Efficiency and Low Carbon Transport. All of these topics were of interest to me, and I had the chance to explore each one with the help of conference sessions, quick-fire seminars and exhibitions.
Over the two days, there were definitely some highlights and inspirational talks. The first of which was the session on Sustainable and Smart Cities. This session aimed to share experiences and ideas on how we can achieve low carbon infrastructure in our cities and adopt big picture thinking as a means of getting there. One of the most memorable speakers for me was Britta MacIntosh from AMERESCO UK. Ms MacIntosh, having worked in both the US and UK was able to identify many differences in the way we deliver energy saving projects.
She reflected that some of these differences are due to market characteristics. For example, the US is considered a mature market, driven by President Obama's 2011 Directive, whereby he stated that "upgrading the energy performance of buildings is one of the fastest and most effective ways to reduce energy costs, cut pollution, and create jobs in the construction and energy sectors". As a result of this directive, 21 government agencies contracted 340 projects worth over $4.2 billion in value which consequently saved 1.4 million tonnes of carbon a year and reduced the government's energy spending by $8billion over the next 18 years.
Not only did this directive create carbon and financial savings, it changed the dynamic of the market. In the US, 92% of projects are carried out in the public sector, i.e. Schools, universities and federal/local governments. Whereas in the UK, this proportion is only 18%, with our focus being in commercial and industry. So we've only scratched the surface of what is deemed to be a huge potential market share in the US. Some other big differences between the US and UK markets? The US follows their own ideologies of "go big or go home". Meaning that they invest more and see more long-term projects. AMERESCO's average project size started out at 1 million dollars, whereas 50 million dollars is now the norm. In saying that, there are also downsides, one being that the US market driven by federal, state and local government and is therefore highly sensitive to changes in legislation, which I'm sure they're experiencing now.
The highlight of day 2 for me was the session on Scottish solar with the Solar Trade Association. Mainly because of my experience in domestic renewables, but also because of the recent cuts to the government Feed-in Tariff, which has seen a big downturn in the solar industry. I was keen to see whether there's still potential for solar without subsidies in Scotland. The session started out with an update on solar deployment in Scotland. To date, we've installed 300MW of solar in Scotland, with the STA setting an ambitious target of 6.6GW by 2030. One component of this target is to install 3GW of solar on commercial buildings. To achieve this, we would only need to mount solar on 10% of the south-facing aspects in Scotland!
Speakers continued throughout the morning, outlining some of the UK's most noticeable and successful solar projects, such as Scotland's largest solar farm at the Errol Estate, near Urquhart, Perthshire. But there were also some cautionary tales, one example being Heron Tower in London, a shining example of Building Integrated PV (BIPV), soon to be shaded on its south-face by a new neighbouring skyscraper, 100 Bishopsgate.
The STA session was definitely more good news than bad and I left it feeling that there's a need for solar PV in Scotland's energy mix. Subsidies may have disappeared, but there's still good news to tell: solar PV has seen a 80% reduction in price over the past 5 years, rising electricity prices continue to keep solar PV in the running as an alternative energy source and battery storage really will be a game changer for the industry.
Overall, I really enjoyed my time at All Energy and was inspired by the products and solutions on show. From battery storage to biofuels powered by the whiskey industry, the potential solutions are endless. Let's hope that our future energy systems are as smart, dynamic and innovative as this conference!