Career confidence for women working in sustainability
Career confidence for women working in sustainability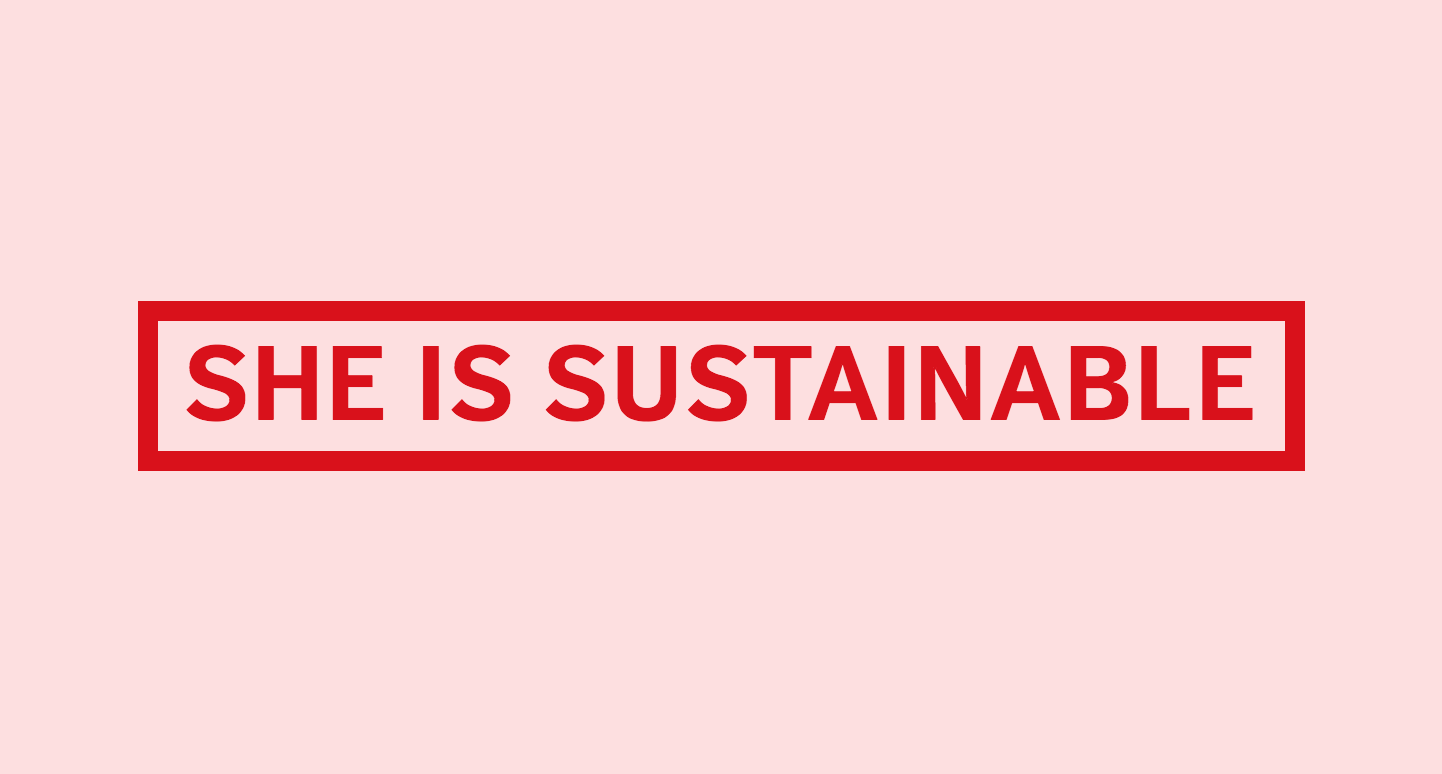 She is Sustainable began in London in 2016 as a two day event for women working in the Sustainability sector. Since then a number of events have taken place in other cities, with Edinburgh's first event taking place this year on the 20th April. SRS Projects Coordinators Aisling O'Reilly and Rachael Barton reflect on the day.
The event was an opportunity to "take time out to talk about changing the world. Not about politics, but about personal lives and choices" – a space for women to be honest about challenges they have encountered in their work and personal life, and to learn from peers and more established middle-career level women. The day was structured into a series of talks, panels and open sessions, which was a great structure allowing open conversations.
As we are both starting off our careers in the sustainability sector, we were very keen to attend. Many of our female colleagues stressed how valuable networking can be and encouraged us to take part.
Highlights
Rebecca Willis (founding member of She is Sustainable) kickstarted the event by sharing some facts about women and men in the workplace. These highlighted the barriers still facing women in work and what we can do about it. Her advice was applicable to women at every stage of their career:
Be confident in your abilities
Don't be afraid of showing traditionally masculine traits
Ask for more, whether that's more responsibility, a promotion, or a pay rise
Take risks and trust your instincts
In the afternoon we were treated to a talk from Dr Sarah Birrell Ivory (Early Career Fellow at the University of Edinburgh) and her special guest, her two year old daughter, fresh from rugby tots. What better way to show the level of multi-tasking required as a working mother!
She talked about how it's important to outline your priorities early on in your career and plan ahead. She also discussed how raising children is a team effort and career compromises should not fall to just one parent.
Our final talks touched on the topics of unconscious bias and the value of mentorship. First up, Paul Adderley (Managing Director at Beyond Green) spoke about identifying his own gender bias in the workplace, a brave undertaking when facing a room full of women! He showed how recognising his own bias and pledging to continually challenge it, has made him a better mentor. It was uplifting to hear how someone in a senior role was willing to examine their thoughts and take proactive steps to grow.
Expanding on the idea of mentoring, Michelle Brown (Head of Social Responsibility and Sustainability programmes at the University of Edinburgh) gave her thoughts. From her own experiences as a mentee, she was keen to point out the value of mentorship as part of career development. She suggested that mentorship programmes such as the University's Aurora scheme can play a role in addressing the 'leaky pipeline' affecting the proportion of women in leadership positions.
The day rounded up with a lovely dinner and a Keynote Speech from Professor Lesley Sawers OBE. She called on all attendees to take confidence in their capabilities and to not be afraid to take risks and pursue what's important to them. The dinner was a fun and informal chance to get to know other attendees further and to continue to network.
Learnings/reflections
Rachael:
I found the overall structure of the day to be a great mix of learning from experienced, motivating women and collaborating with peers. A recurring piece of advice was to trust your instincts and to set your own definitions of success, which was a reassuring reminder to pursue what's important to me.
I had expected more of a career progression angle to the day, perhaps with advice on development and leadership. Although the day focused more on work-life balance, I found the most valuable aspect of the event was the opportunity to meet other like-minded women and to hear their stories and take inspiration from their achievements. I would strongly recommend that other women starting out in their careers go to similar events, network and make connections.
Aisling:
Overall, the day was different from what I expected. I assumed that the day would focus on developing the skills needed to be a successful career woman. However, what it turned out to be was a day dedicated to sharing experiences, fostering relationships and raising awareness of workplace bias. I realise now that the sustainability sector is so wide ranging that it would be impossible to hold the training day that I expected. What I see now is that I, and many women like me, have the skills we need to progress, "She is Sustainable" was just a platform to help recognise them.