Building Futures Exhibition
Building Futures Exhibition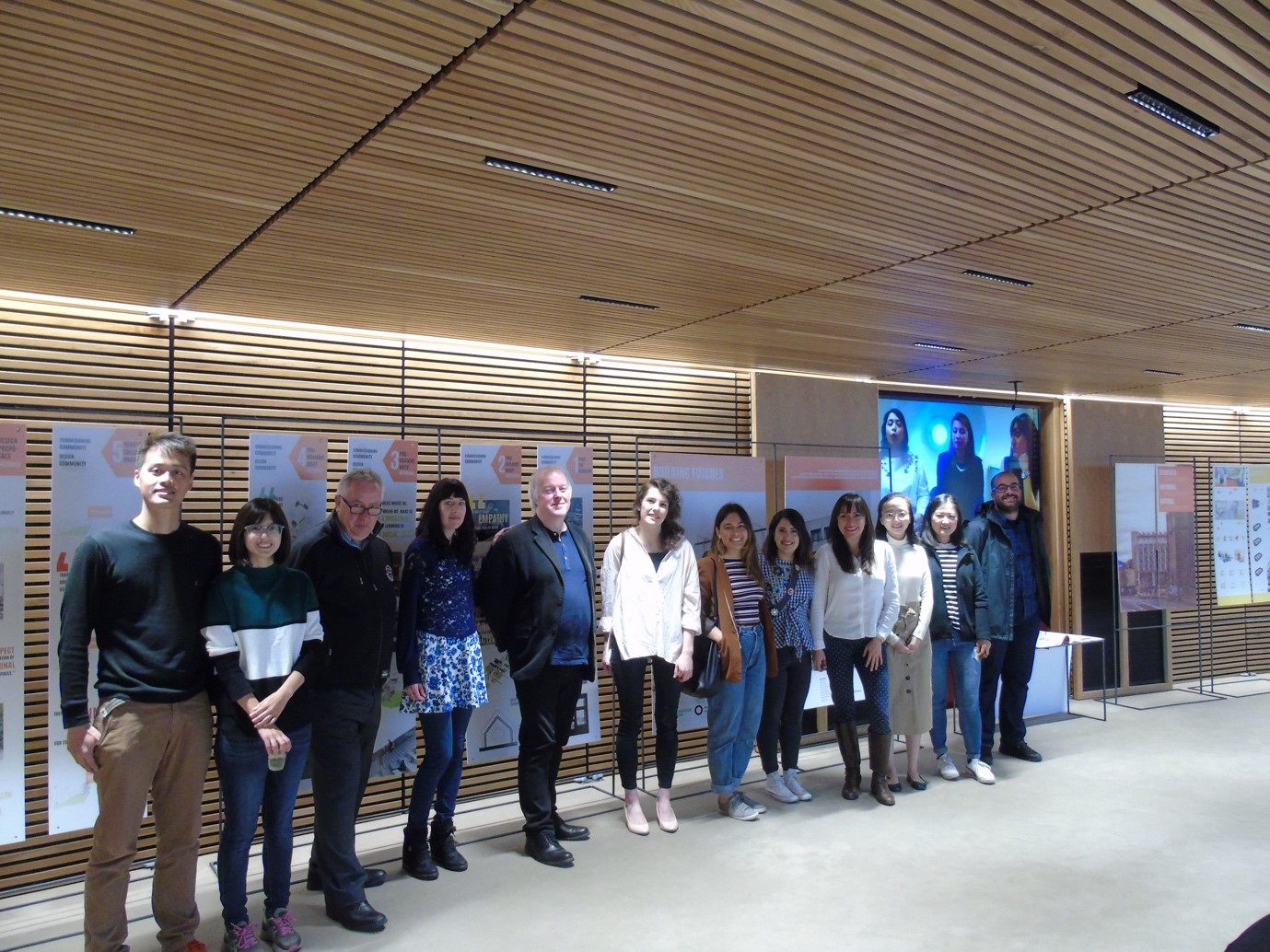 Dr Elizabeth Vander Meer, Climate Policy Manager for the Department for Social Responsibility and Sustainability, tells us about the Building Futures project.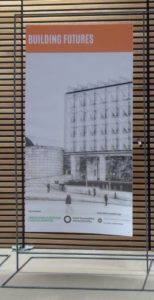 Building Futures, an inspiring exhibition resulting from the collaborative efforts of two student groups, featured at the Planetary Health Conference held at University of Edinburgh on 29-31 May this week.
I have been lucky to be involved from the start, thanks to the Director of the MSc Advanced Sustainable Design, John Brennan, who agreed to pursuing a partnership project with the Department for Social Responsibility and Sustainability (SRS). We also obtained an Innovation Initiative Grant to fund the final student exhibition. We developed a plan to have John's MSc students, for their Semester 1 project, re-envision 7 Bristo Square not only for sustainability and climate change adaptation in 2030, but also with consideration of new learning and teaching methods that could define student spaces in the future.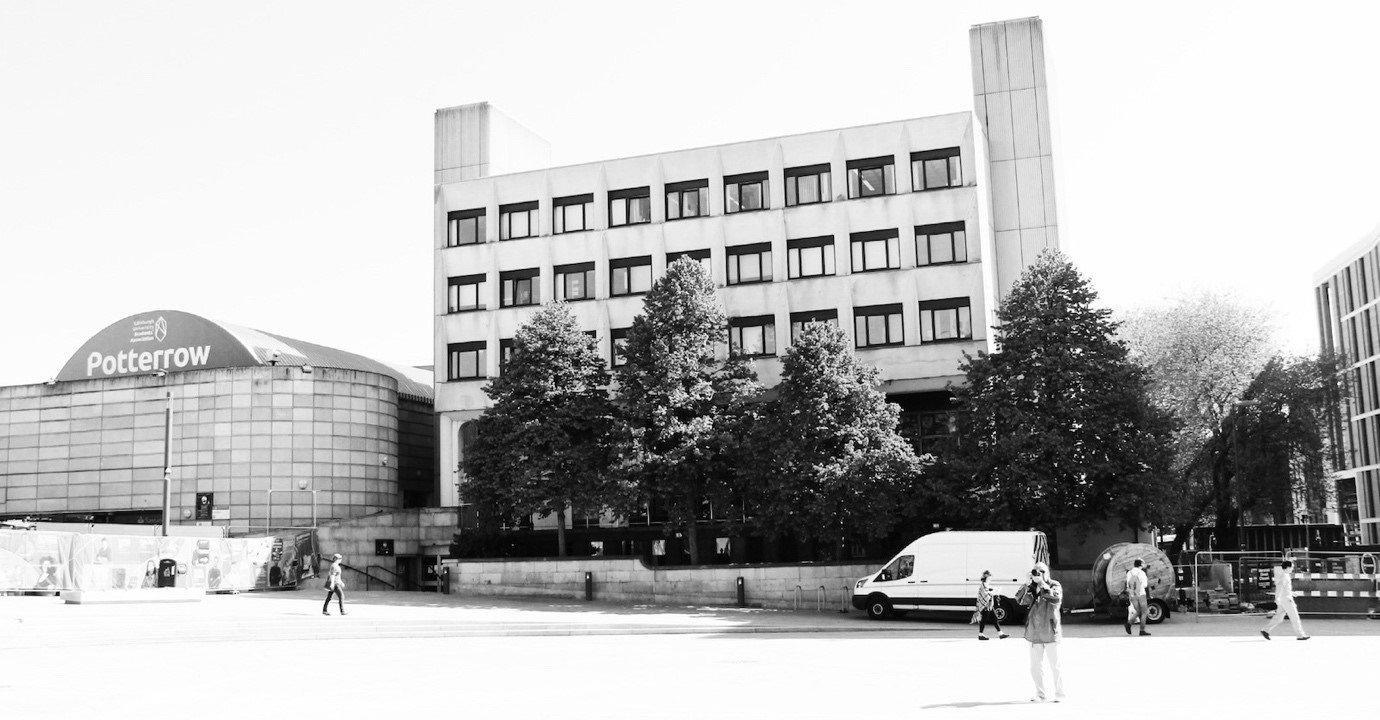 But first we needed a client or commissioning group for the project, so with help from SRS networks, we recruited student volunteers to fill the role. Their main task was to develop a design brief to guide the MSc students' work.
The Design Brief: function-led rooms, informal spaces and nature
Seven students from a wide range of disciplines agreed to participate as volunteers for the project. Our first orientation for both volunteers and design students involved a site visit, with a tour led by Callum Robertson, from the University Estates Development team.
Callum pointed out to us first-hand the key issues that needed solving at Bristo Square, such as disabled access and creating more effective, sustainable and exciting use of internal space.
After the site visit, John and I gathered the commissioning group students for the kick off design brief development workshop.
A detailed discussion commenced and resulted in the commissioning group deciding on three themes, function-led rooms or dedicated spaces, displacement areas or informal spaces and nature, that would define the redesign of the building, leaving sustainability engineering to the design students. These themes were then pitched to the design students.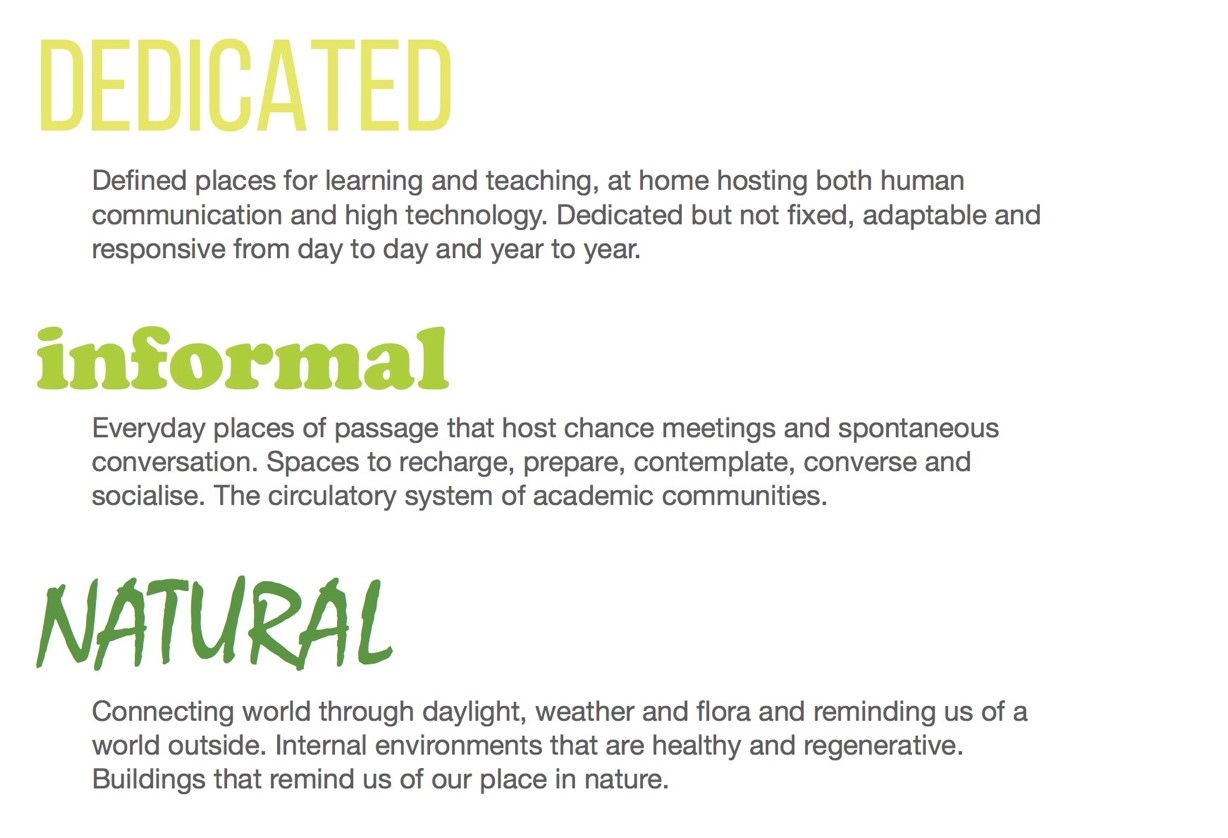 Design Development
Seven groups of design students, with two students per group, worked to bring to life the vision of the volunteer commissioning group, engaging in diverse ways with the three themes of the design brief. Interim designs considering nature particularly captivated the commissioning group.
Design students presented their interim designs to the commissioning group at a pecha kucha session where volunteer students had opportunity to provide feedback. It was exciting to see in each presentation a unique interpretation of the design brief. After critique, design students then refined their work for final submission in Semester 2.
Creating the Final Exhibition
By Semester 2, everyone began to think carefully about the final exhibition and how it would present the collaboration between student groups.  Throughout the process I had been documenting workshops and presentations through video footage, and in Semester 2 I also began to interview students to ask for their comments on the project and design development.
A video, which would present the raw footage in a process narrative showing stages students worked through, would form part of the final exhibition. The commissioning group first looked in detail at the final designs prepared by the MSc students, to choose hero images and those elements of the projects that best exemplified the brief.
These images and elements would be pulled together for the final exhibition. But how would they be presented? John Brennan posed this question to the volunteer students who responded by saying that they wanted the exhibition to show the process as well as the product or the final chosen designs from that process.
With this in mind, John hired two students to take this idea and make it work in time for the Planetary Health Conference at the end of May. Exhibiting at this event would ensure great exposure, with an audience of almost 400 attendees.  Rosie and Caitlin did an amazing job of creating a unique and memorable exhibition using images of 7 Bristo Square, elements of the design brief, quotes from students about the project process and the final designs chosen by the commissioning group.  A full catalogue of all student work, including the exhibition design, is downloadable from the Advanced Sustainable Design website.
The video provides a complement, showing the process unfolding through workshop and interview footage. It is located in between exhibition content that shows the process and then the final designs as the product.
The exhibition kick off day on 29 May proved a great success, with significant engagement from Planetary Health Conference delegates and celebratory drinks in the exhibition space with students and staff involved in the project.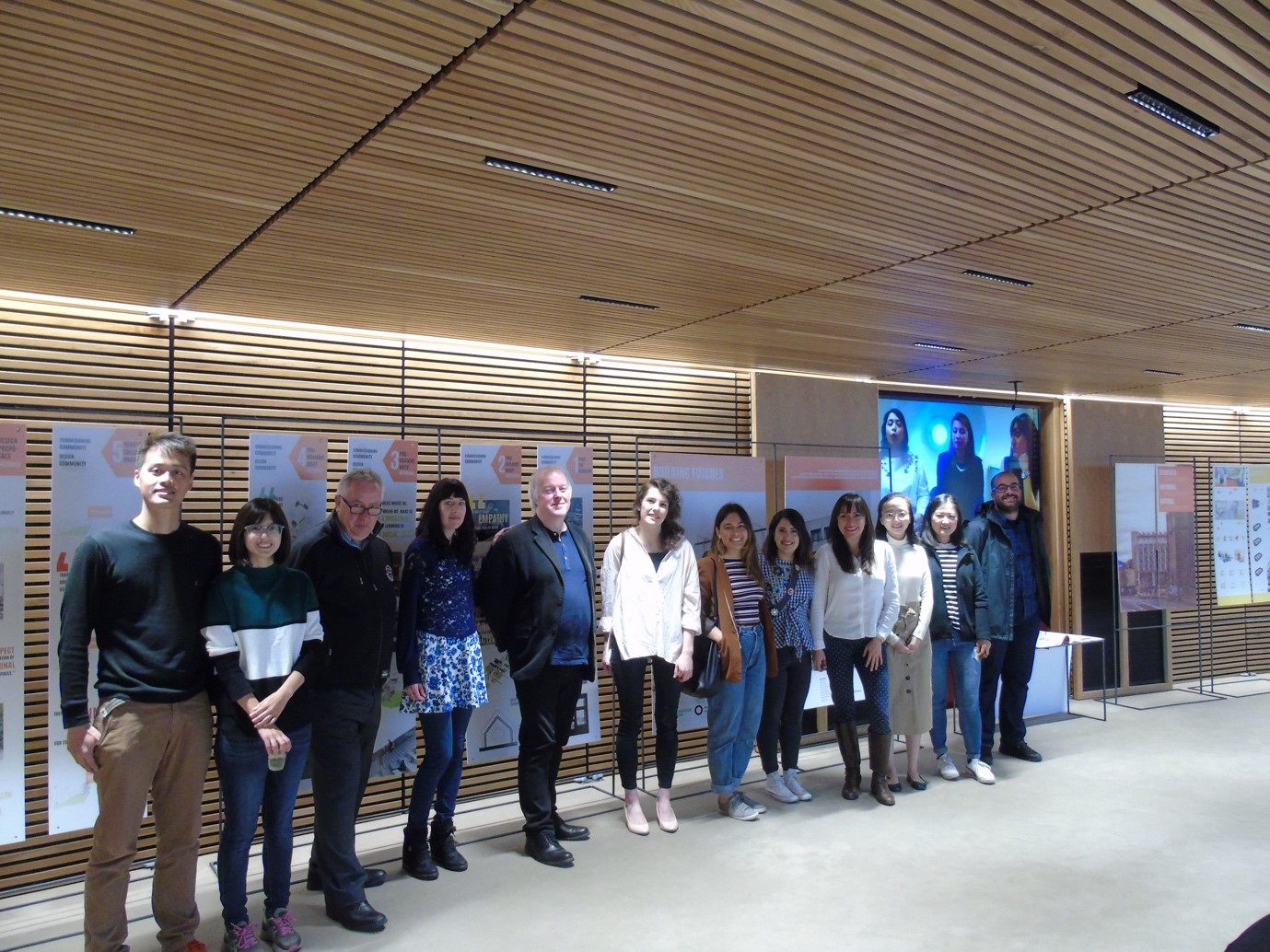 Based on student feedback and my own observations, this was a valuable collaboration to undertake, where students from different backgrounds collaborated to transform their learning spaces, with the freedom to imagine solutions beyond constraints. Estates colleagues will be engaging with the catalogue of student designs in discussions with students across University campuses about learning, teaching and study spaces. It serves as a resource in considerations of refurbishments and repurposing going forward.
I hope we are able to continue this collaboration and develop others like it! Please get in touch if you are a student who would like to participate in a living lab project of this kind, or if you are a staff member keen to develop a similar collaborative model.
Our thanks to: 
Commissioning group (volunteer) students
Pelagie Couroyer, Clifton Esteban, Ziye Lu, Ana Martinez, Lizzie Rhoades, Kelly Thompson, Danlei Zhou
Design students
Peiling Cai, Yifan Huang, Sara Kliczka, Aning Kuswinarni, Elfi Lempida, Andreas Makas, Mariela Martinez, Claudia Mucino, Mayela Salazar, Lucia Savastano, Elizabeth Seaver, Yuanyue Sun, Gayathri Vasu, Qingqing Zhang
Staff workshop attendees
Andy Arnott: Department for Social Responsibility and Sustainability
Callum Robertson : University of Edinburgh Estates
David Seel, Design Tutor
David Somervell: ECCI Sustainability Advisor
Also huge thanks to Caitlin McLeod and Rosie Milne for Exhibition Design and Production, and Barrie Williams for editing the video displayed at the conference.
This project was supported by alumni and friends of the University through an Innovation Initiative Grant.