Demand drives change: conducting a social responsibility audit at the University of Edinburgh
Demand drives change: conducting a social responsibility audit at the University of Edinburgh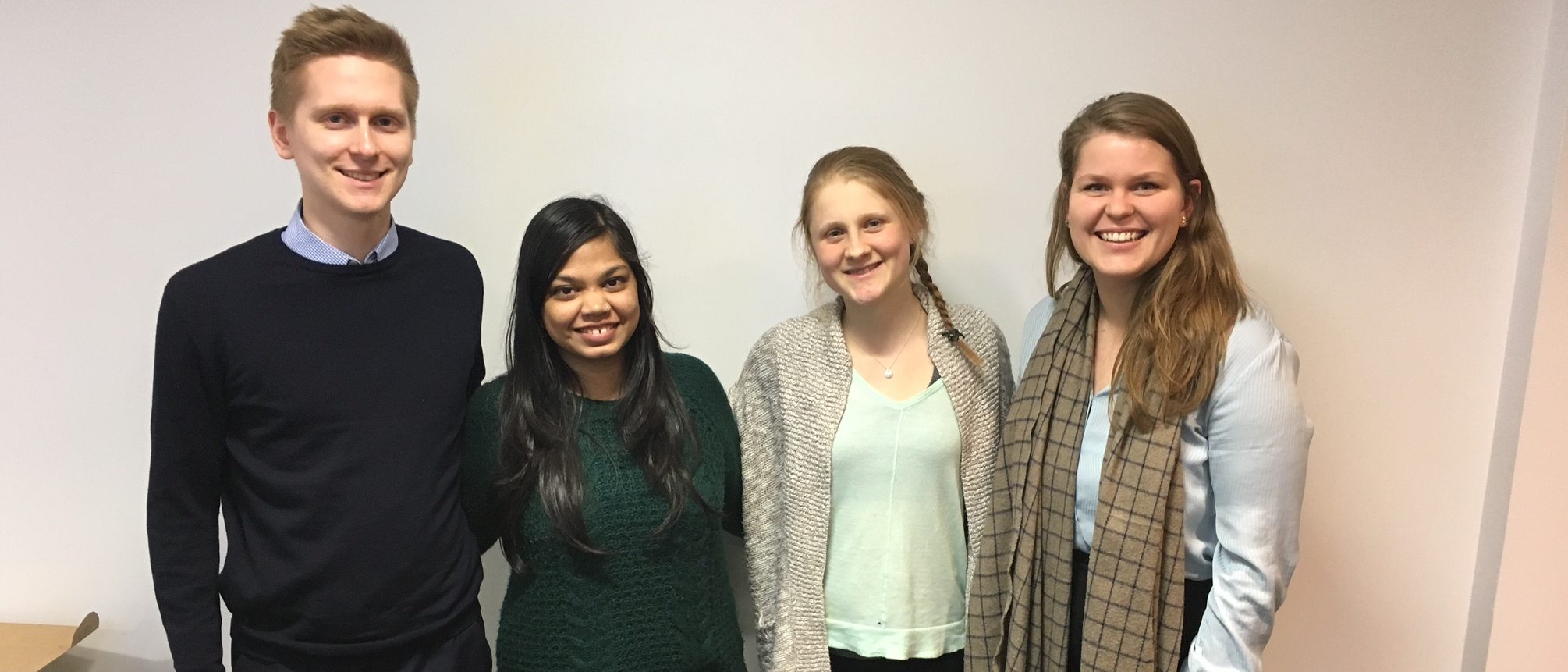 Martin Samson, a 3rd year Economics and Psychology student, reflects on his recent participation in the Responsible Futures Auditing Programme which gave students the opportunity to audit the University's social responsibility and sustainability practices.
I volunteered for two days as a Social Responsibility and Sustainability (SRS) auditor at the University of Edinburgh through a programme called Responsible Futures. This initiative, run by the National Union for Students (NUS), involves over 20 UK universities representing a total of over 500,000 students. To participate in the programme, our university formed a partnership with Edinburgh University Student Association (EUSA) in 2014 with the aim of giving students the knowledge and skills needed to promote sustainable development. The partnership has been working towards achieving 45 SRS goals across eight key areas. During the two-day audit, four students and I volunteered as auditors to evaluate the partnership's performance.
Our auditor team received training from two NUS staff members on auditing, SRS and conducting effective interviews. We then we evaluated evidence, and rated the partnership on each of the 45 SRS goals based on how well it met the criteria. For the remainder of the audit, we interviewed staff and students involved in SRS for additional information. Finally, we summarised our feedback and offered recommendations on how the partnership can further improve. The NUS staff members will summarise our findings in a report.
The experience was incredibly informative, and I would highly recommend students to become a Responsible Futures auditor if you have even the slightest interest in SRS. Firstly, you will learn more about how your university's leadership, academics, professional staff and students are working towards making your university more socially responsible and sustainable. Secondly, you will learn how to think critically about SRS. Finally, you will improve your interviewing, team work and communication skills.
My overall impression is that our University has made significant progress on becoming more socially responsible and sustainable, especially since 2014. Firstly, among other things, our university has moved £60m of its endowment funds to support the transition to a low carbon economy. Secondly, our University has set up a £2.75m Sustainable Campus Fund, which finances projects by students and staff that help to reduce the University's impact on the environment. Finally, our university has hired 20 full-time SRS staff, making it the largest SRS team at a UK university. At the same time, participating in the audit made me realise how much work we have left to do. Taking carbon emissions as an example, we need to reduce our current annual carbon emissions of around 90,000 tons by around 4,000 tons per year to reach our target of zero carbon by 2040.
During the audit, our auditor team identified two barriers to achieving this vision. Firstly, a substantial portion of students at our University have limited access to knowledge about SRS. To help to resolve this, I recommend our university to give all students the opportunity to complete the online course in SRS. The course teaches you how to make sustainable lifestyle choices, and how to engage effectively with SRS issues. However, due to funding constraints, the course was limited to around 70 students this year. Therefore, many students who wish to take this course are currently unable to do so. With increased funding, more students will gain the knowledge and skills they need to promote sustainable development.
Secondly, when students or staff identify an SRS-related issue that they wish to improve, they often do not know where to go for guidance. To help resolve this, I recommend creating a database with all staff, students and societies that are actively involved with SRS at our university. This will serve as resource for directing students and staff to the relevant next point of contact for resolving SRS-related issues. I believe this will help more students and staff to get involved with making our university more socially responsible and sustainable.
I will conclude with a key theme that emerged during our audit: demand drives change. When we demand a more sustainable and socially responsible university, such as a reduction in food waste or single-use plastic, our university becomes more inclined to help make that vision a reality. So, let us demand the change we want to see.
Are you interested in learning more about how to get involved with SRS at our university? See the links below:
9. SRS Office Annual Report: https://www.ed.ac.uk/files/atoms/files/srs_annual_report_16-17.pdf