Enhancing health & wellbeing with Edinburgh Global & Student Recruitment and Admissions
Enhancing health & wellbeing with Edinburgh Global & Student Recruitment and Admissions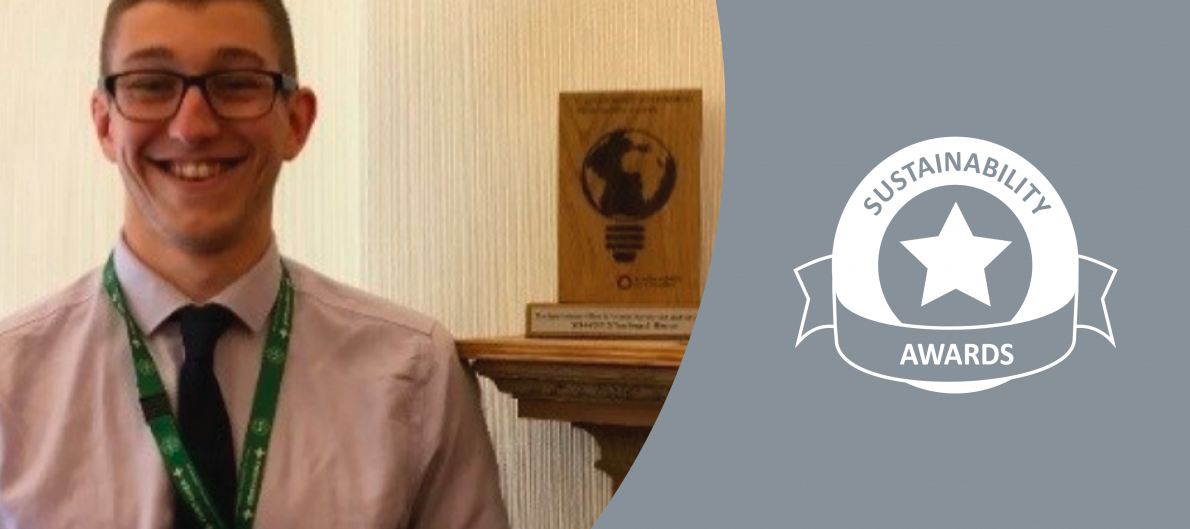 The 2016 silver Sustainability Awards team, who went on to work towards gold, stood out for addressing health & wellbeing. They organised physical activities including tennis, football and boxing, as well as encouraging active travel, like walking and cycling, and enjoyed Fairtrade and vegan lunches together.
​

Our team

Our Office Awards submission is coordinated by a team of seven people. We are all volunteers with an interest in sustainability. Our official team meetings take place once a month, but we also have a dedicated Slack channel for our sustainability team, where we exchange ideas and information for the Sustainability Awards (Slack is an online messaging service).

We are all naturally interested in sustainability, so we bring in lots of ideas from outside the workplace. Everyone keeps an eye out for interesting initiatives taking place around Edinburgh to use as inspiration for our Awards activities. It's all about teamwork!
Where we are now
Edinburgh Global & Student Recruitment and Admissions joined the Office Awards in 2015, achieving Bronze. We were awarded Silver in 2016 and are now working towards Gold. To reach Gold we have to complete a standalone project with a demonstrable sustainability impact.
Our health and wellbeing-related activities have been really successful, so we want to take this area further for our gold project. We plan to install growing beds in a small area of uncultivated greenspace in front of our office. The site will be a small sanctuary where staff can do some gardening and de-stress. We hope this will contribute positively to staff wellbeing and biodiversity. A compost bin will help us to dispose of our food waste in a sustainable manner.
Achievements
We have organised many different Health and Wellbeing activities since taking part in the Awards, such as;
Tennis on Tuesdays
Football in the Meadows
Lunchtime boxing lessons from Josh (pictured)
Badminton and squash after work
Vegan lunches
Fairtrade lunches
A Travel to Work competition
Walking meetings on the Meadows
While it is important to print less and turn off lights, we also tried to offer a variety of fun activities for staff in our department. Everyone's wellbeing has improved and these efforts helped us achieve our Silver Award. The activities have become part of our office culture, and they have really helped new starts settle in and get to know the team. Moral in the department has increased a lot!
In terms of other changes, we ran a Travel to Work competition which challenged staff to commute more sustainably. Many people tried walking or cycling to work, and some of them are still doing so today.
We have also been making good use of the resources available from the Department for Social Responsibility and Sustainability. We are using different SWITCH posters and stickers to remind people to save resources by turning off lights and printing less. Our department has also increased its usage of the Warp It material sharing portal as part of the Awards.
Tips and advice
Communicate in a variety of ways
We are two different departments with over 80 staff spread across three different buildings, so communication is really important. Instead of just sending out one email at the beginning of the Awards, we contact people regularly to remind everyone of their responsibilities. However, we are aware of the line between staying in touch with colleagues and harassing them!
We also talk to people directly about our different activities and about Awards in general. This has encouraged more people to join in and has increased interest in the Awards scheme.
We also use sustainability noticeboards to increase awareness within our department.
Make use of what you have
We are conveniently located next to the Meadows, which means we can use the green space and tennis courts during our lunch breaks or after work. This made it even easier to convince staff to join in as they did not have to travel at the end of a busy working day. We are also using the Meadows for "walking meetings" as a welcome change to the usual conference room.
Be organised
In order to facilitate our Awards submission, we save relevant emails in a dedicated folder. This means we can easily access any information whenever it is needed.
It also helps to upload your evidence to the online platform as you go. Get started early to save a last-minute panic before the submission deadline!
Read Edinburgh Global's article on their Gold award from 2017
Find out more about the Sustainability Awards
​