Caro Overy: "But what can I do?"
Caro Overy: "But what can I do?"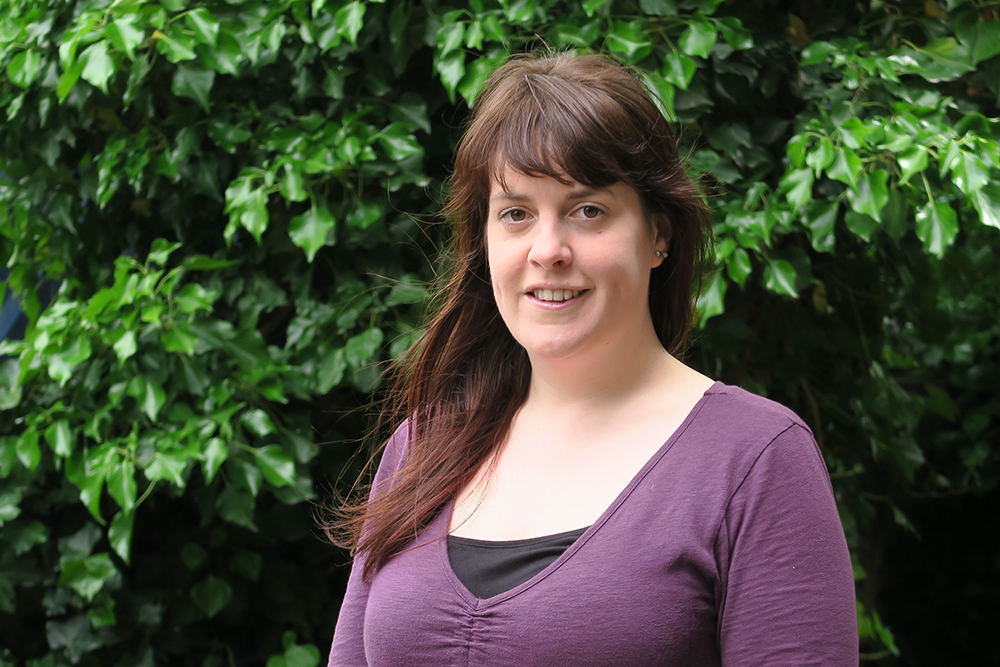 We recently said farewell to Caro Overy, Engagement Manager for the Department for Social Responsibility & Sustainability. We asked her to share some thoughts on what she's learnt over the last seven years.
Probably quite typically of my generation, I got very worried about climate change as a student, and after considering a number of different ways of dealing with this, decided the best impact I could have would be focusing on the community I understood best. The University of Edinburgh – a community of around 40,000 people from all over the world, the second largest employer in the capital city of Scotland, a home of research and innovation that changes the way things work every single day, and the gateway to the world of work for thousands of graduates every year.
The University, as well as having a sizeable impact, is a complex institution. It has educational, corporate, charitable, and public sector properties, but most people you speak to here would have a 'yes but…' response to any one of those definitions as they relate to the University. For this reason, when the University makes a decision, like signing off on a Climate Strategy that commits it to becoming Zero Carbon by 2040, an enormous amount of discussion, feedback, and process has gone into that decision, and an equally enormous amount has yet to follow to implement it. This is where I've been able to help.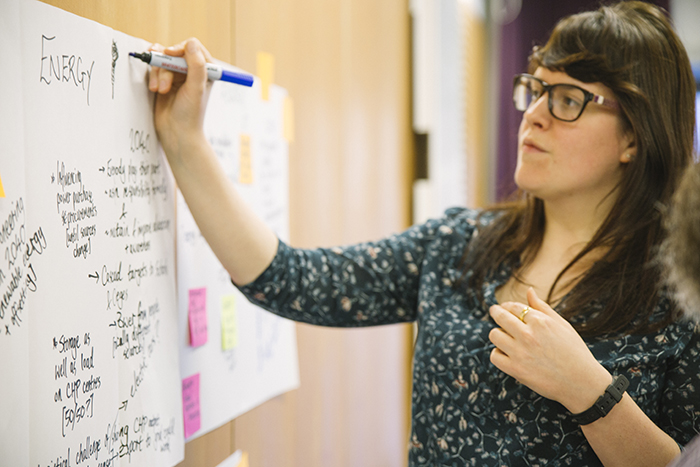 As Engagement Manager for the Department for Social Responsibility & Sustainability, and previously working with student-led community focused Transition Edinburgh University, I've been working with staff and students across the University of Edinburgh to help them identify and implement the opportunities they have to save energy and carbon. I have measured things and talked to people and built and used spreadsheets, ordered catering, led workshops, delivered lectures, and been privileged enough to be involved in the development of an entire University of Edinburgh Department. This has led to changes in policy, procedure, and practice at the University, and I am very pleased to have been part of it. It also means that in one way or another, I've been talking to people about climate change for seven years.
In writing this, I initially started trying to tell the story of the different approaches to behavior change I've taken, which ultimately didn't seem that much good use of anybody's time. There's plenty of behavior change academic literature out there and an entire national network of Higher Education Sustainability professionals sharing ideas through EAUC (Environmental Association for Universities & Colleges). Instead of accidentally writing a book, I thought I'd share a specific approach that, based on my experience, I hope might be useful for those seeking to create change for sustainability within the institution.
It starts with a question. The question that everybody asks when faced with a sticky and massive problem like climate change. Even if they ultimately decide they don't want to answer it, I can almost guarantee that anybody who's glanced at a news headline since 2005 will at some point have asked themselves:
"But what can I do?"
This question has a potentially accidental but, I think, quite useful link with how we can hope to engage with staff and students for sustainability.
What
For reasons that will become clear later, we start with the 'What'. This is about information. It is important that we have the necessary information to make any change, so as a Sustainability professional, it is important to share it. Information is not enough on its own, but everybody uses it when they make decisions, including the decision to make a change.
Part of the information needed is what the actions are that will have meaningful impact. Everybody knows about switching off lights, but are the lights as energy efficient as they could be? And what about the impressive piece of kit in the corner of the room that hums away pumping out heat 24 hours a day? We need to know what the change is before we can decide if it's possible, and we need to have evidence.
Another aspect of 'what' is the data that tells us the impact our actions have had. With an Estate as large and complex as the University's, getting accurate and reliable energy consumption data on a building by building basis and specific to finer grained areas has proved challenging at various points. However, this isn't insurmountable. During my time at the University, we have found various ways of getting useful data where building level data or more specific floor/section data was not available. We gave each Energy Coordinator a plug-in appliance monitor allowing them to build a bottom-up picture of energy consumption in there area. The Security Office also worked with us to tell us about lights left on and windows left open, which we could then let Energy Coordinators know about, and identify recurring or problematic issues like faulty motion sensors. The important thing we were able to get here is the 'what' – the feedback on the actions taken.
The 'what' is particularly important to get right in a university. Where there is data, there will always be questions, and this is a good thing. There will likely also be willingness to help gather data in a culture that values it as highly as that of a university.
Can
The next thing to check is whether the change is possible. The 'can' in this question is about enabling, because there is no point in asking anyone to make a change that they don't have any way of making. We need to provide a way of making things happen which is accessible to the people who need it.
The most recent example at the University of Edinburgh of such a tool is the Sustainable Campus Fund, which has unlocked £3.75m funding over 4 years for carbon reduction projects. Importantly, this Fund is accessible to all staff and students as long as the carbon reduction of a proposed project is clear. (While we recognize that Sustainability is broader than carbon reduction, we also know that carbon reduction is core to the University's business needs.) Equally, such tools and mechanisms don't always have to cost capital investment. They can also come in the form of toolkits and guidance for people to share, such as the Sustainability Awards toolkits.
I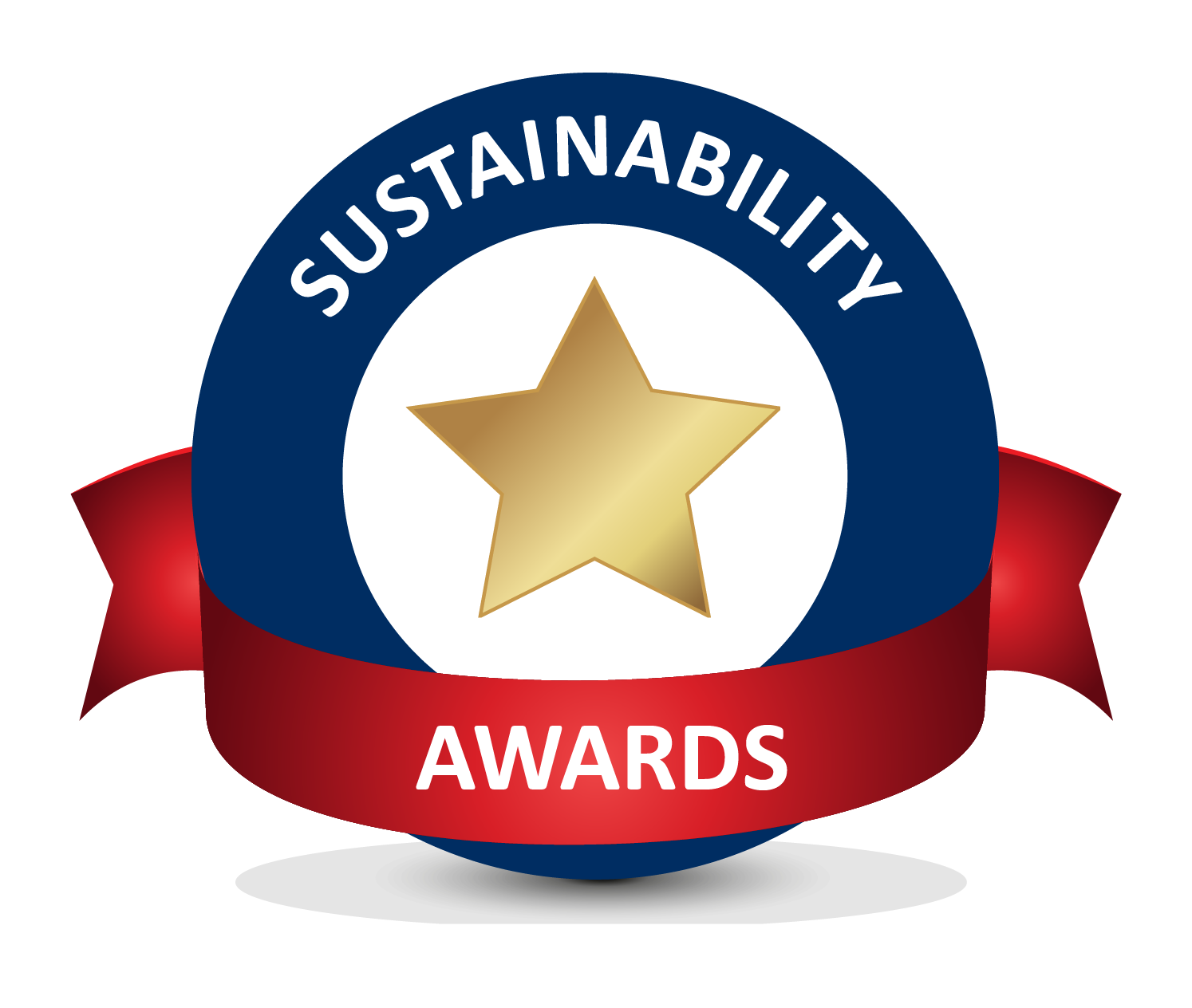 Who are you asking to make this change? Now we know what we're asking and we're sure we've got the resources in place for the change to be possible, change will be far easier if we go with the skills, role, and responsibilities that an individual already has.
Within SRS, we have initiatives such as our Office Awards and Lab Awards for staff with agency over the operations and activities that take place in their areas of work. We also have Living Labs projects where we work with the academic creativity of staff and students to address SRS issues relevant to the University.
The diversity of our programmes should reflect the diversity of the people we're asking to make change. While this is framed as an 'I', there might be some instances where this is a 'we', for example a student group or staff team brought together through a great idea they want to make happen. The key point is to recognize the different roles and responsibilities that individuals carry with them, and to involve them in a way that uses these to make it easier for everyone.
Do
The shortest but also the most important aspect of this is that it needs to actually happen. Nothing more, nothing less, just at the end of it all, the change happens.
But…?
The framing for the whole question, the 'But…?' reminds us that achieving change is an ongoing process, that there is always more to do, and while the change you make is valuable, it is never enough on its own. This is a recognition of the limitations of any single change, and the overall uncertainty of our global context.
Engaging with staff and students creates valuable change that will help the University achieve its carbon targets, but other changes are necessary in terms of hard infrastructure of the institution to reach these, and on a broader scale, national and international changes are needed to support and back up the move to a zero carbon world.
You see why I left this bit until last? It is the background reminder, the not so sweet aftertaste, and ultimately the reason that there is always more to do, that we must always keep asking 'But what can I do?'. It's a challenge, but it's also an opportunity, and it's one we have to take.