Placement: Jaime and Luis
Placement: Jaime and Luis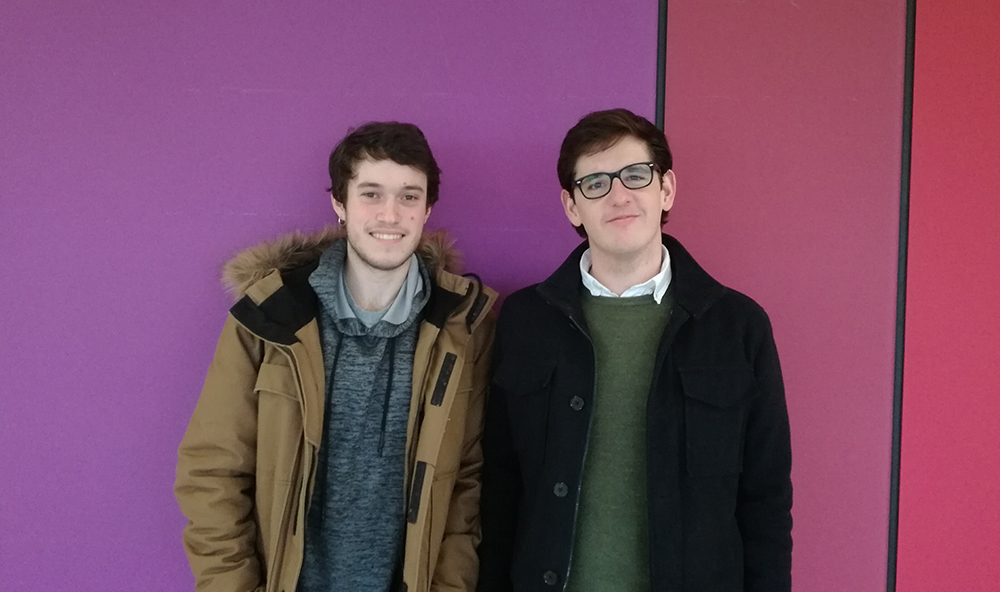 Jaime and Luis share a flavour of what their two month placement with our Department was like.
Our names are Jaime and Luis, in October 2017, we started a new adventure.
Our story took place in a small office in the core of the University of Edinburgh. It was there where, between coffee, computers and meetings, a team of staff tackle massive challenges like climate change, human rights and protecting communities from unfair trade.
Welcome to the Department of Social Responsibility and Sustainability. SRS for family and friends.
We arrived to this small office on a cold morning as part of a placement that we completed as part of our MSc Science Communication and Public Engagement degree programme. From the moment we crossed the threshold we felt the kind of friendly atmosphere you hope for when you arrive at a new place.
During our placement we helped to improve a training course called 'Be Sustainable'. We worked with the SRS team to develop a course that was more engaging and fun to go through. We also had the opportunity to contact different stakeholders to test the feasibility of our ideas and we even carried out an amazing interview with Roy Greenslade, a journalist from The Guardian, who came to reflect on the "post-truth" era as part of the University's Enlightenment Lecture.
Our two-month placement gave us the opportunity to discover the importance of team-work, of following a path for achieving our goals, of being listened to and valued.
We would like to thank everyone, from Matt to Alan, Chiara, Chris, Alexis, Joe for considering our ideas, for being welcoming from the beginning and for showing us how our future relies on all of us. Our power to make change comes from working together.