Our top 10 Science Festival picks
Our top 10 Science Festival picks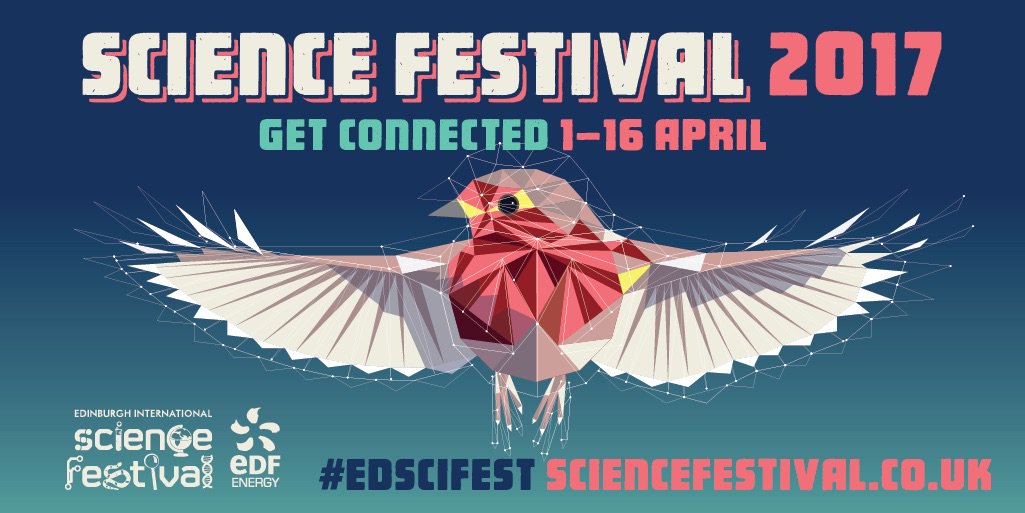 Feeling overwhelmed by all of the events on offer as part of the Science Festival? Don't worry, we've done the leg work for you and compiled our top 10 picks related to social responsibility and sustainability.
Time to get inspired about science…
Monday 3 April
This seems like a good place to start our journey through the fascinating events on offer at this year's Science Festival. Come along for a condensed introduction to the topic of Climate Change, from the political and social to the scientific. If you'd like an overview of sustainability in general, it might also be worth going to How to Sustain: Sustainability and its Societal Implications.
Sunday 2 — Monday 3 April
A chance to meet some of the researchers investigating the changes unfolding at the poles. For a taster of the kind of research they might be discussing, watch the video from the Our Changing World series, centred on the greening of the arctic:
If you're interested in this event, you might also like Extreme Environments: Life at the Poles (Saturday 1, Friday 7, Sunday 9, Monday 10 and Sunday 16 April).
Saturday 8 April
A selection of vibrant activists, academics and comedians will be discussing their unique views on Climate Change. This promises to be a lively and gripping debate – not one to miss! Book tickets.
Monday 3 April
Are we past the tipping point? Experts on climate, with a focus on ocean acidification, take us with them into the future and give us a glimpse into what the world could look like in 2100.
Saturday 1 — Wednesday 5 April
In 2017, more people are living in cities than ever before. What impact does that density of people and pollution have on our health? Find out directly from the geoscientists at this event.
Thursday 6 April
A panel of experts unpick the conundrum of helping the developing world become more sustainable, while also allowing them to grow and flourish. If you like new tech and win win solutions – this is the event for you!
Friday 7 April
Enjoy 'Just Eat It', a powerful documentary about food waste, knowing that the projector is running on bike power! You can even volunteer to pedal for part of the film if you like. Book tickets.
Friday 7 April
An opportunity to take a look at (and sit in) some of the latest low carbon vehicles and technologies on the market. You'll also be able to see the Art, Space, Nature exhibition inside the ECCI building and grounds. No tickets necessary.
Unsure why electric cars are such a big deal? Whet your appetite with this video from last year's Science Festival from Robert Llewellyn:
SUNDAY 9 April
Did you know that the livestock sector produces 15% of carbon emissions? That's the same as exhaust emissions from all the world's vehicles. Hear the story of someone who has gone to extreme measures to make sure that the creatures she consumes are sourced in the most ethical and sustainable way.
This is one of many food related social responsibility and sustainability related events at the Science Festival. If food is a topic close to your heart, you might also want to check out:
Tuesday 11 April
Hear from a panel of experts on various aspects of our surroundings, and the impact they have on our mental well-being. From green space and buildings to community cohesion, this event promises to cover a lot of ground!
Want more? Browse the Science Festival list of events for yourself.
Let us know which events you went to and what you thought of them on Twitter (@edsust), Facebook (edinburghsustainability) or Instagram (@edinburgh.sustainability).