I've given up mains electricity for lent
I've given up mains electricity for lent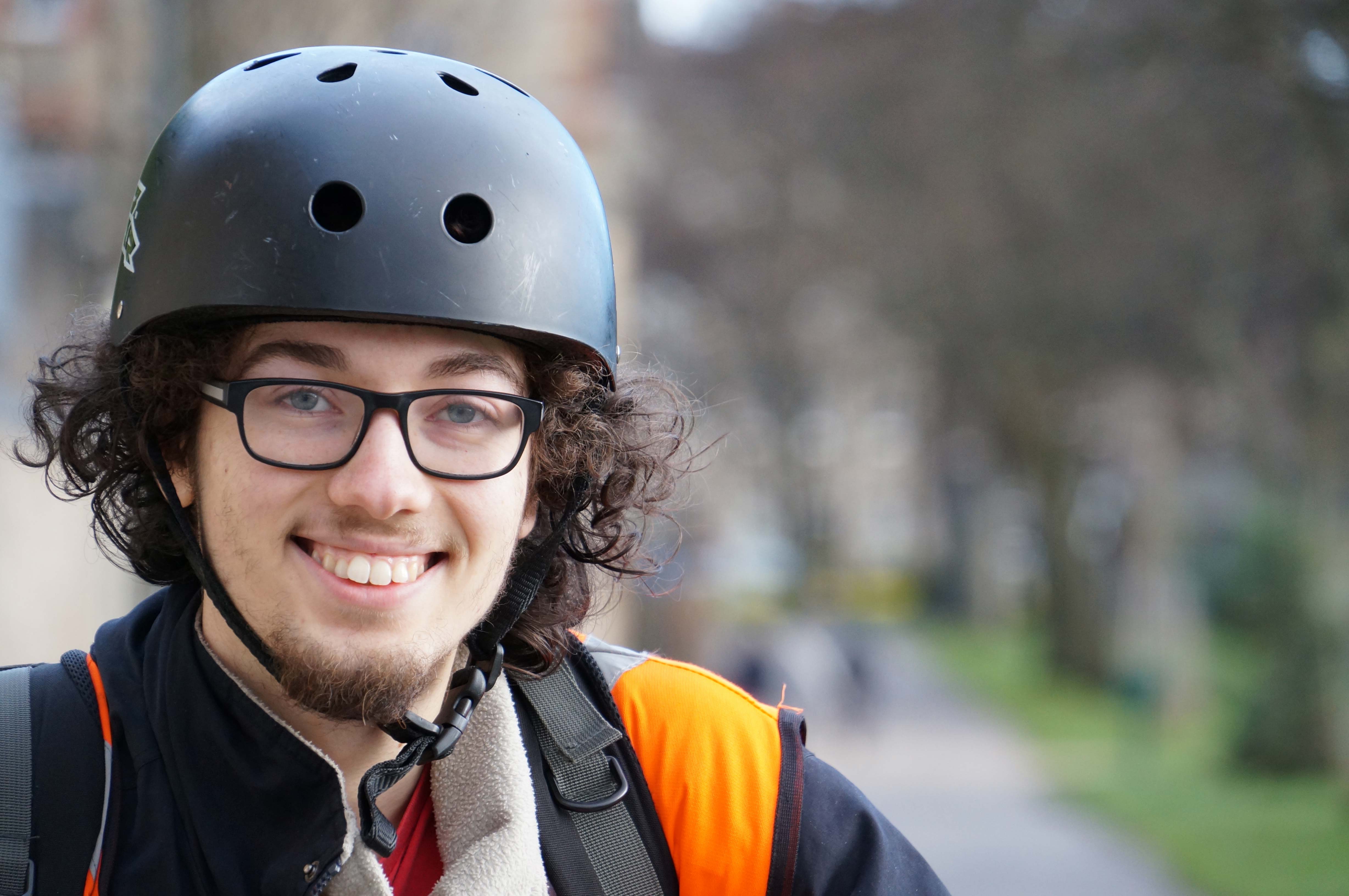 In March 2017, student Anthony Corless got in touch with us to say he was giving up mains electricity for lent. We asked him to write a blog, which he submitted on paper in person at our office. Intrigued? Read on.
I've given up mains electricity for lent.
Yup, you read that right.
I'm a Computer Science and Electronics student, and I've given up mains electricity for 40 days. I can't use, among other things, the fridge, or lights, hot water, the cooker, and most frustratingly of all, automatic doors.
You probably think this is pretty crazy, but there's a serious purpose behind it: I want to get people – including you reading this right now – thinking about how much energy we're using. Because the fact is, we currently use and waste energy without even thinking about it. I think this is a dangerous mindset to get into, and one that's damaging our habitat and therefore ourselves. Only by realising how and when we're using electricity can we start reducing our consumption of it.
I've been generating my own electricity using 4 Dynamos attached to my bike. I'm able to power my phone, and hopefully when I store up enough power, my Nintendo Wii, because I love video games just as much as the next person and firmly believe that sustainability and technology are compatible.
If you're interested in finding out how I'm programming, cooking, vlogging, etc, check out my blog or YouTube channel.
And if you'd like to show your support, please share and discuss this story with others, so I can have as much of an impact as possible.