Student Internship: Alison Carlyle
Student Internship: Alison Carlyle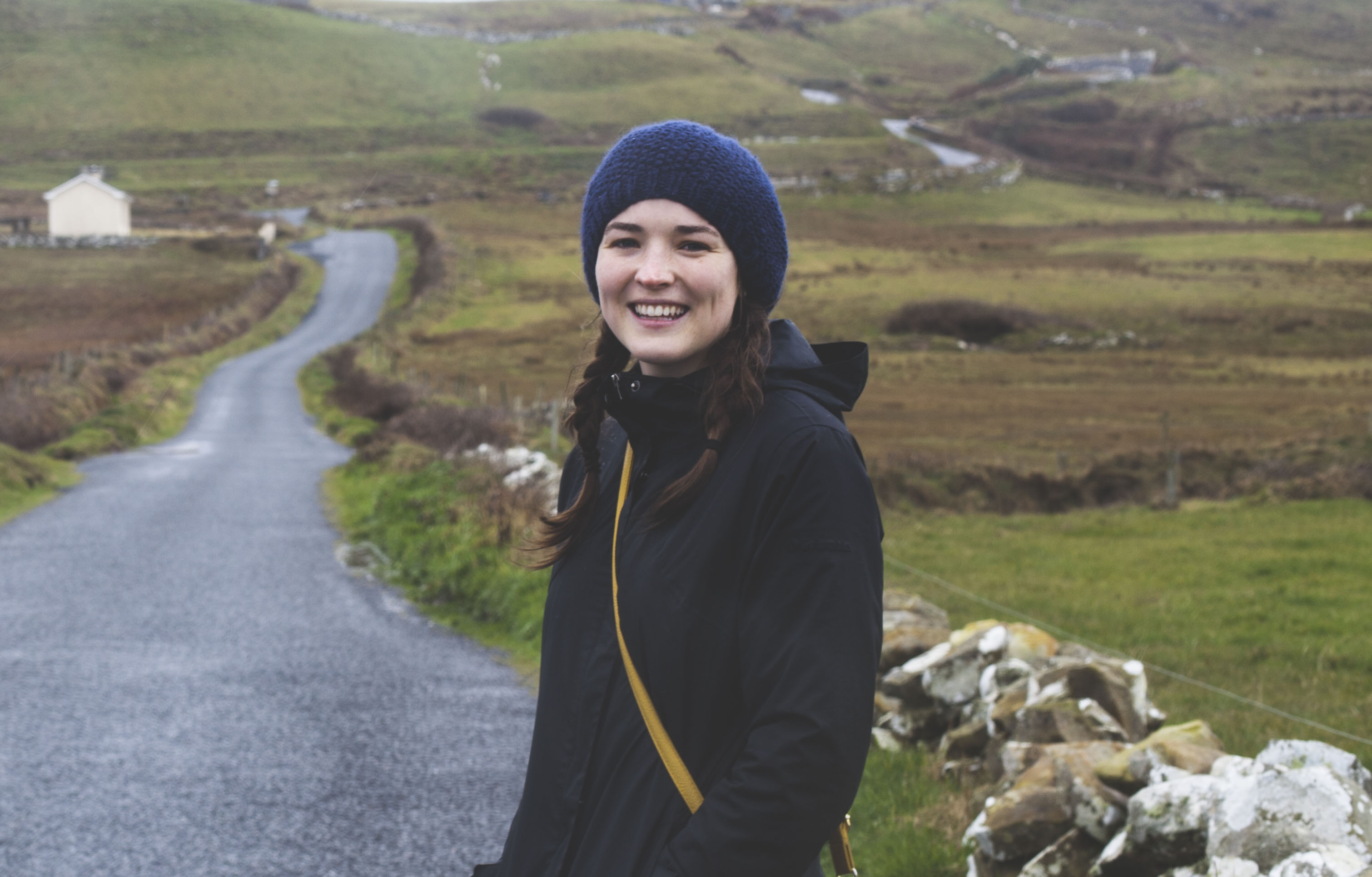 MSc graduate Alison Carlyle reflects on her time as a Student Engagement researcher for the Department for Social Responsibility & Sustainability.
When I saw that the Department for Social Responsibility and Sustainability (SRS) at the University of Edinburgh was looking for someone to lead a research project on student engagement, I knew immediately that it would be the perfect role for me. I had just finished my Master of Science in Social Marketing and Behaviour Change, where my dissertation involved researching the motivations and barriers for students to conserve energy in halls. This was a natural progression in my career, using the research skills I had just developed in school for a paid opportunity. As an involved student myself, I have worked and volunteered with my previous universities in a variety of ways. I have also completed projects for university that doubled as 'consulting' opportunities, benefiting external organisations working in sustainability. I know that there are benefits to both the students and the University of Edinburgh in engaging students in sustainability, so I thought this would be a great opportunity to help encourage that symbiotic relationship.
Currently at the University of Edinburgh, students can volunteer with the SRS department on different projects, such as auditing the Sustainability Awards. SRS also offers some paid opportunities, including internships for recent graduates, and current students with certain skills, such as photography or most recently an illustrator! There is funding available for students with ideas to improve sustainability on campus and opportunities for students to get involved through their research, working on a dissertation or work-based placement. The Department is even open to making new volunteer opportunities for students who show interest in making the campus more sustainable.
I first spoke to current staff at SRS to get a sense of the current 'environment' for student engagement on campus, as well as students who had previously been involved with SRS in some way. I was also lucky enough to travel around Edinburgh and Glasgow and speak with sustainability professionals at different universities to better understand how they engage with students. To understand the motivations and barriers for student engagement with SRS, I conducted three focus groups.
Some of the insights that came from these focus groups were exactly what I expected to hear, such as 'time' being a barrier to students getting involved. Another insight was that students are very interested in getting work experience, so anything that looks like it would be good on a CV will attract a fair number of students. Students also feel that they are better supported when they work with University staff to complete their dissertations, which makes partnering with SRS for your dissertation a great option.
One theme that came up took me by surprise. Students in the focus groups expressed that these opportunities, and in general getting involved on campus, can be intimidating. Sometimes the job descriptions describe how they want students that already have experience, and students do not want to apply because they aren't sure they have those skills. Some groups seem very tight-knit, and difficult to join because everyone is already friends. Sometimes students aren't even sure where to go for sustainability on campus, or aren't aware that they can work with the SRS Department to create environmental change on campus. If you knew how friendly and supportive this team is, you would be beyond excited to work with them! Just look at some of the student blogs.
Working with the SRS Department was an excellent opportunity for me to continue to develop my research and analysis skills, as well as various soft skills. As a new resident of Scotland, it was also a very valuable experience for me to meet with different sustainability professionals, and learn more about different initiatives that are going on in Scotland. This position was extremely valuable to me, and I hope that the recommendations I have created for the Department are able to increase the quantity and quality of opportunities for student engagement at the University.
If you are interested in improving sustainability on campus, getting job experience, and making friends, the volunteer page on the website. Don't miss out on these great opportunities! You won't regret it 🙂
Alison