Supporting student learning through international collaboration
Supporting student learning through international collaboration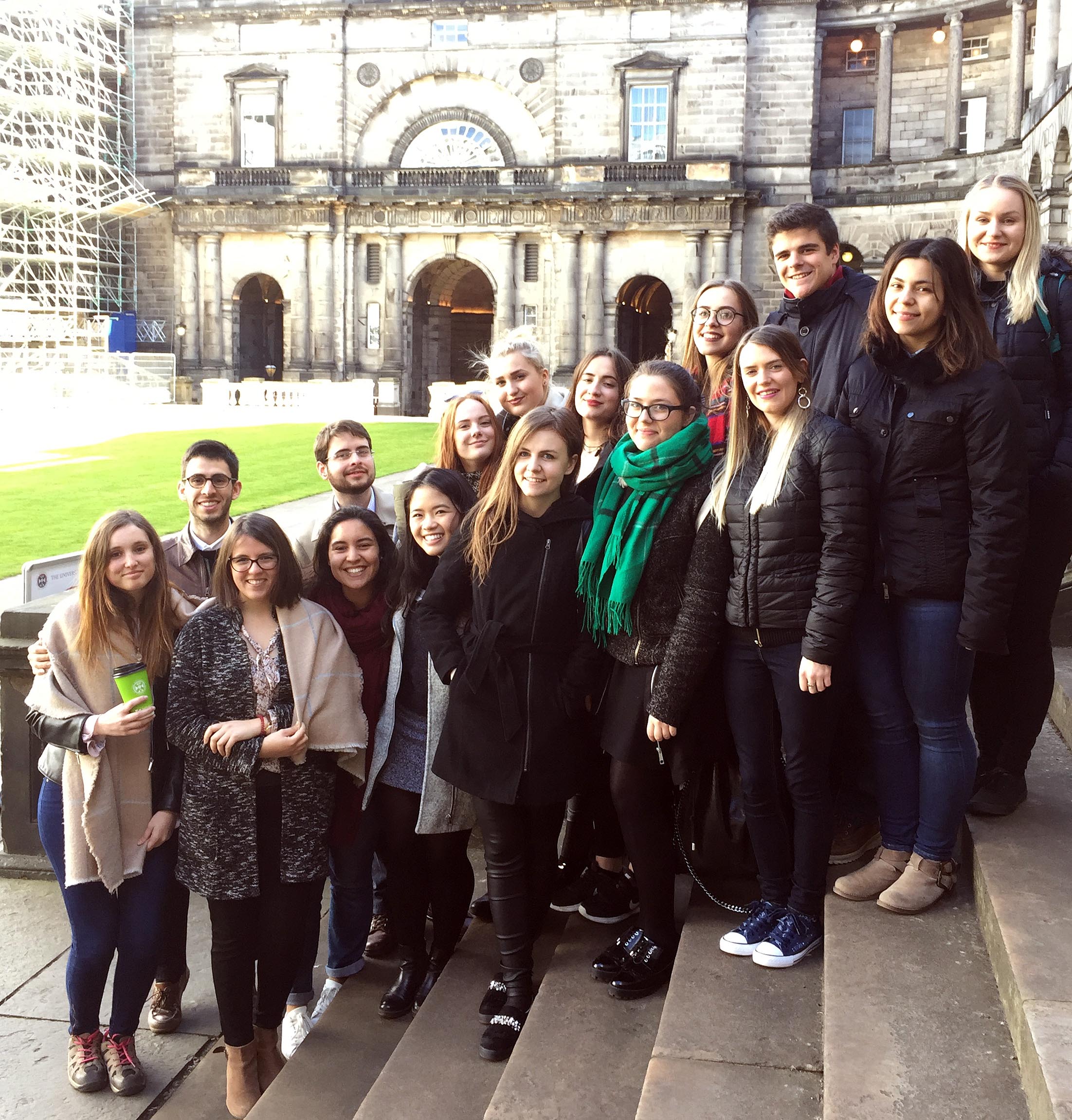 Programme Manager Matthew Lawson reflects on the recent "ESSA" project audit – an Erasmus + initiative that trains European students to visit other universities in order to perform sustainability auditing.
I was encouraged to write this article after reflecting on a recent visit to the University by students from Kaunas University of Technology and the University of Porto.
The visit was part of a European funded initiative, which aims to support student learning and audit the social responsibility performance of universities.
The 'European Students Sustainability Auditing' Project, of which the University is a project partner, brings together students, academic and professional staff to raise awareness and understanding of the importance of social responsibility issues to universities.
In April, we welcomed 13 visiting students, trained as Student Auditors, to review evidence, interview key stakeholders, facilitate focus groups and present their initial findings to an audience of University staff and students. A fantastic group of host students from Edinburgh supported the visiting students throughout the week.
Before the visit, I was not too sure what to expect. Would the visiting and host students work well together? Would one week be enough time for the students to gain an understanding of the University's efforts on social responsibility issues? Would the students feel supported and have a positive experience?
Reflecting on the week now, I can confidently say that the experience exceeded my expectations. It was one of the most enjoyable, challenging and rewarding experiences I have been involved in.
The students involved, all from diverse cultural, national, social and academic backgrounds, worked brilliantly together. They communicated effectively, utilised everyone's strengths and gelled well as a team, delivering a professional and well-received presentation at the end of the week.
The feedback from students was also very positive, with the visiting students expressing the week as a positive learning experience. Many expressed a desire to promote social responsibility when they return to their home universities.
The week certainly was of benefit to the host students, who, if they weren't already, are very much looking forward to visiting and auditing Kaunas University of Technology in October 2017.
This experience has again reinforced my belief that student learning and the student experience is benefitted by providing opportunities for our students to work, study and volunteer abroad, as well as supporting a diverse and international community of students here in Edinburgh.
Ground-breaking project
The ESSA Project aims to audit and understand the social responsibility performance of participating universities over a three-year period. The University of Edinburgh works in partnership with the Edinburgh University Students' Association to deliver this project.
By using a group of trained facilitators, a cohort of 60 students drawn from participating universities will be trained as Social Responsibility Auditors in a student-centred programme, delivered in blended mode. This will culminate in four cross-national audits of different education institutions in the European Higher Education Area.
The presentation and report of the Edinburgh audit will be published shortly.
Students from Edinburgh will visit and audit Kaunas University of Technology in October 2017.