My experience as a student volunteer in the Early Years Project
My experience as a student volunteer in the Early Years Project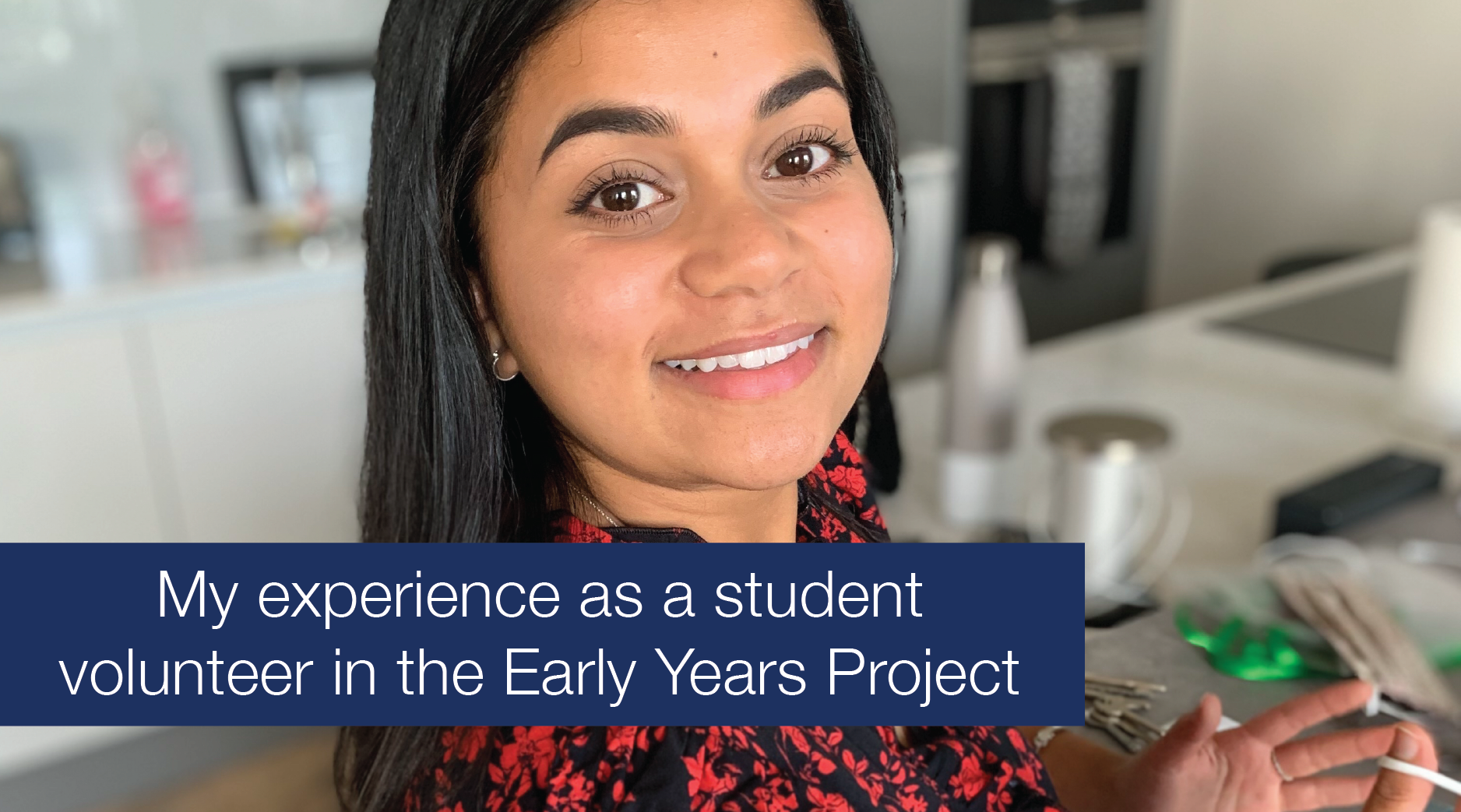 Tara Patel has just finished her third-year Geography (MA) and is Welfare Officer of the University's Geographical Society. Read about her volunteering experience with Widening Participation.
Early Years Project
Since September 2019, I have been taking part in the University of Edinburgh's 'Primary and Early Secondary Years Initiative', a Widening Participation community project. This rewarding experience has involved conducting local school visits in Edinburgh, giving advice to the pupils and feeding their curiosity in an effort to develop aspirations of higher education from an early age. The project gives primary school pupils the opportunity to learn about higher education and gain some first-hand experience of University life in Edinburgh.
I have thoroughly enjoyed my experience in the Early Years Project and, although I have taken part in virtual school visits this year, I have especially fond memories of interacting with the Primary 7 classes during my school visits in pre-COVID times. One of the highlights of my participation in the project so far was helping a dyslexic pupil to complete his 'My University Project Book'.
As someone who also struggles with dyslexia, this was a very nice opportunity for me to assist this pupil by passing on some personal advice and encouraging him to see his learning difference as a positive.
Learning and personal development
Communication skills
I would definitely say that my participation in the project has been a learning and personal development opportunity for me. I have been able to develop my public speaking, communication and time management in particular, among many other skills. The primary school visits have required me to stand in front of each class and present on various aspects of higher education, providing examples or details about University life in Edinburgh and my daily routine.
The visits have also given me the opportunity to converse with teachers and teaching assistants as well as pupils while observing different teaching styles and techniques used to capture the pupils' attention. Thus, the visits have required me to use my public speaking skills and allowed me to improve my confidence in speaking to others.
Active listening
Additionally, I am aware that the effectiveness of my communication has improved since joining the project. By exercising active listening, I am able to ensure that I understand other people's backgrounds, interests and opinions and can thus tailor any communication to this.
For example, finding out whether there is a particular sport or other activity which is popular at the school allowed me to talk more specifically about the societies on offer at University, especially those that may appeal to the pupils and their interests. I have learnt that good communication is essential in order to effectively collaborate with the primary school pupils and my peers, which is another skill used during school visits. These communication skills will continue to prove useful in all aspects of life.
Time management
Through engaging in the Early Years Project, my time management has also improved, allowing me to work more efficiently and organise my time more wisely. Time management has also proved to be a coping strategy for stress as reassures me that I will have a sufficient amount of time to complete tasks to a high standard, whether that be for coursework, in employment or in volunteering.
Managing my time more efficiently has enabled me to reduce stress and retain new information, which is crucial in circumstances where we are informed about a pupil's learning difficulties or current family situations which may affect their engagement in class. Developing this skill has allowed me to meet my personal goals and excel in both academic and social life, striking a healthy balance between both aspects.
Reducing inequalities in higher education opportunities
I believe that my peers and I effectively work together to create a positive impact whilst developing aspirations and encouraging pupils to participate throughout secondary school. The impacts of the project can certainly be observed by volunteers when the pupils show interest in learning about University by engaging in the activities and asking questions about student life.
The greater impacts of the project in terms of widening participation include reducing inequalities in higher education opportunities between different social groups divided by income and social status, thus I believe that my relatively small input has made a difference on a larger scale. From my school visits thus far, I have learnt the importance and value of increasing opportunities for under-represented groups, particularly lower socio-economic groups and low-participation schools and neighbourhoods, and I have witnessed the positive impacts on pupils and teachers alike.
Find out more about volunteering with the Widening Participation team