Lab technician profile: Gordon Paterson
Lab technician profile: Gordon Paterson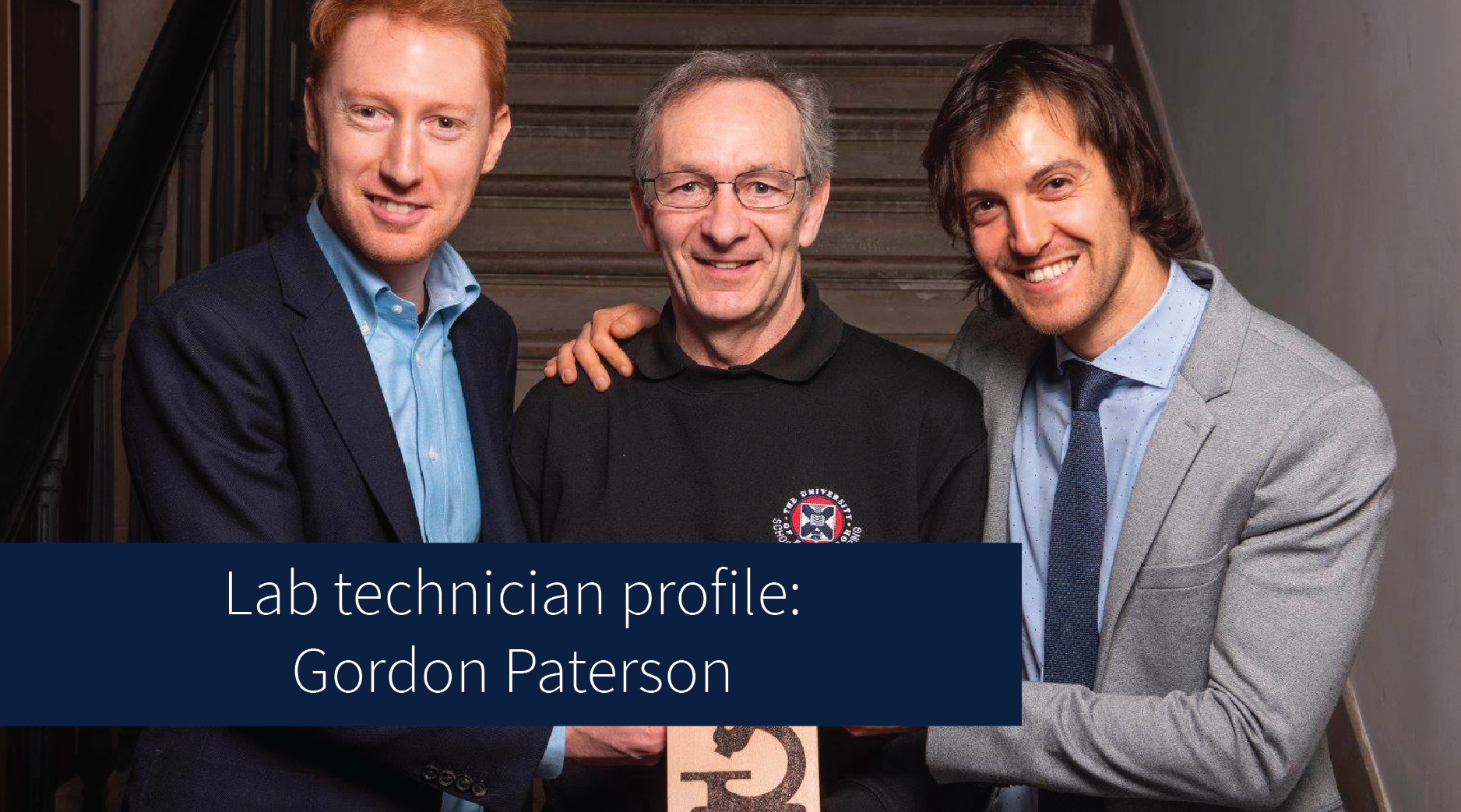 Research Laboratory Technician at the School of Engineering, Gordon Paterson, tells us about his role, why he cares about sustainability, and how he is making a positive difference in his place of work.
College of Science and Engineering staff profile
What are the key parts of your role?
Ensuring that the lab experiments are functional for the students and updating these to ensure positive learning for the students. Also, keeping an eye out for ways to improve the impact and sustainability of our work.
What do you enjoy most about your job?
The interaction with the students and academics.
Tell us something others don't know about you
I volunteer as a local path warden. Path wardens are assigned a local path or paths and we carry out routine inspections to ensure that the paths are in a safe condition and fit for use.  We report any larger issues to the local council but we deal with minor ones ourselves such as litter picking, cutting back low branches that may hit walkers/cyclists.
The council also arrange for the path wardens who are available to carry out some of the larger jobs reported as a group and they supply the tools and equipment and arrange for the waste to be removed and suitably disposed of.
Why sustainability is important
I hope the world will still be here for my grandchildren to enjoy it the way I have enjoyed it. I feel we have a responsibility to make sure we don't mess it up completely.

Engaging people and getting them to understand the value of making small changes can improve the University's sustainability. It all adds up, if lots of people make small changes. If it's just me doing it, it will take a lot longer. 
Proud Sustainability Awards recipient
The Chemical Engineering Teaching Labs were the first teaching labs to get a Silver Sustainability Award – this was a surprise to us. We did it because it was the right thing to do and we wanted to see if we could make improvements, but it was a boost to find out we were blazing the trail for others to follow.
Louise Hogg in the wet labs told me about the awards scheme. She introduced me to the Department for Social Responsibility and Sustainability team. I enjoy doing it. I grew up in a generation where we could fix things, I don't like waste!
Saving water with technical knowledge and ingenuity
90% contaminated waste savings in l
iquid to liquid
extraction experiment
Previously, the team used to drain the experiment (a mixture of kerosene and water) and put it in a waste disposal container. Like most good scientific discoveries  I noticed by chance one day that it had separated into kerosene and water while it had been sitting on the bench, and that the University of Edinburgh was about to pay a lot to throw out more water than kerosene. So Sean and I set up a separation process to remove the small amount of kerosene from the water, allowing us to clean up the kerosene and separately dispose of the water appropriately.
Before the changes, at the end of the year we were disposing of around 25l of waste from this experiment; we now only need to dispose of about 2.5l of contaminated waste.
Better water cooling systems
We had an experiment which, because of the design of the filter element in it, needed to be kept wet. To keep the contents of the experiment wet, water was circulated with a pump, which itself was cooled with tap water, and was running 24/7 for both semesters. I saw the water flowing down the drain and thought that this shouldn't be happening 24/7 for every week of the academic year. I spoke to my academic colleague and we bought a closed-loop chiller that recirculates a small amount of water to keep the pump cool. We no longer use tap water for cooling and we have saved a lot of water.
Another experiment had a similar problem, but it was just operating for the hours of the teaching experiment, so was using less water. Some people may forget it takes money to make potable water. Because it's a teaching lab, we can point this out to the students, and motivate them to take more actions themselves by giving a positive example.
Why Gordon is hopeful for the future
Circular economy
I think we can make a difference by educating children that they don't have to have the latest gadgets and that they should value them and use them until they can't be fixed. It'll take a lot of effort because of the strong marketing of the electronics industry. The existing system is designed to create a disposable society – people have become used to that. The Right to Repair law could generate a market in repairing white goods.
Renewable energy
I am keen for there to be more investment in tidal electricity generation – it's a huge resource and very predictable. Hydrogen for transport also presents opportunities. Every country has its own resources which allow them to do different things.
Technicians make it happen
The Department for Social Responsibility and Sustainability is proud to support the University of Edinburgh as a signatory to the Technician Commitment, and we recognise the strong links between our technician community and sustainability goals.