How to cope with eco-anxiety
How to cope with eco-anxiety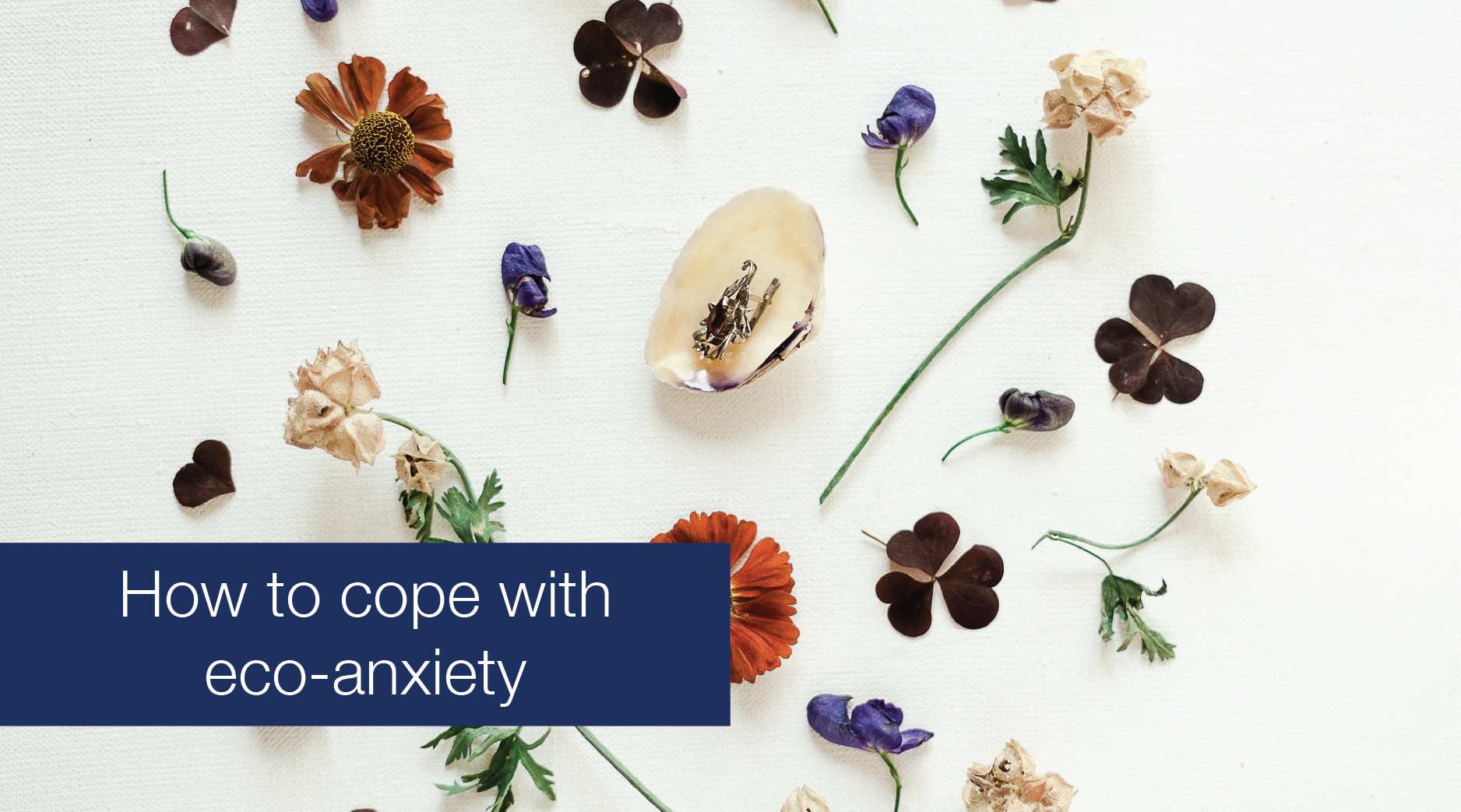 Communications Manager Sarah Ford-Hutchinson explores the concept of eco-anxiety, and what you can do to soothe – and be soothed by – nature.
10-16 May 2021 is Mental Health Awareness Week in the UK. This year's theme is "nature", recognising the positive impact nature has on our mental health.
But what happens when the health of nature is the very reason we feel sad? Meet eco-anxiety, a long-established phenomenon that's gaining new ground.
What is eco-anxiety?
Eco-anxiety is a term used to describe the fear, loss, sadness, anger and panic humans feel as they learn about – or see first hand – the impacts of climate change, habitat destruction, biodiversity loss and environmental pollution.
Eco-anxiety isn't an anxiety disorder in itself, but feeling it can trigger or worsen pre-existing mental health problems.
Is it new?
Yes and no. The term 'eco-anxiety' was first defined in 2017 by the American Psychological Association and now pops up in media, popular culture, scientific research and in conversations with friends. As public awareness about the harmful impacts of human activity increases and deepens, so do the number of people who feel anxious about the damage society causes on planet Earth.
The phenomena itself is not new. The negative effects of climate change, habitat destruction, biodiversity loss and environmental pollution have been felt for hundreds of years. The impacts of these changes are not felt equally: Black, Indigenous and people of colour in the Global South often suffer the worst impacts of climate change despite contributing to it the least. Even in the UK, impoverished communities often live closest to depleted habitats and sources of pollution, increasing their exposure to harmful physical and societal side-effects.
For this reason, climate change is recognised as a social justice issue, not just an environmental one. The negative impacts of human activity on groups of people are often exacerbated by the existing social inequalities they experience.
How does eco-anxiety affect you?
Eco-anxiety affects different people in different ways.
Some people feel helpless, hopeless or fearful that humanity can't make the changes we need in order to stop the worst impacts of climate change, pollution and the social inequalities arising from them.
Others feel frustration and anger that governments, businesses and individuals are not doing enough to curb these trends.
Some people use these feelings to motivate themselves and others to take action; by demanding better of businesses, lobbying government, and making changes to how they personally choose to live. In the words of Swedish climate activist Greta Thunberg, speaking to political and business leaders in 2019, "I want you to act as if our house is on fire, because it is".
How can eco-anxiety be managed?
There are lots of positive ways to deal with eco-anxiety when it crops up. The first step is to recognise that it's a rational feeling to have. Eco-anxiety is really a form of empathy and compassion for what we witness in the world, two traits that are so important for healthy, functioning societies because they often spur action.
Above all, don't let eco-anxiety spoil the special connection you may feel to nature.
"As we respond to nature and spend time out in the elements with creatures, trees and plants, we feel a sense of belonging and connection," says Rev Ali Newell, Associate Chaplain at the University.
"We discover that we are part of nature and nature is part of us. This addresses the wound of disconnectedness in us that haunts our current lives and culture. Recognising ourselves as part of nature opens us up to an affinity with a larger community of life. It can also bring a sense of feeling accepted as we are, of belonging amongst other beings in the web of life. The writer Susan Griffin says it well:
This earth is my sister; I love her daily grace, her silent daring, and how loved I am. How we admire this strength in each other, all that we have lost, all that we have suffered, all that we know: We are stunned by this beauty, and I do not forget: what she is to me, what I am to her.
Healing ourselves in this way, we are then better resourced to tend to the earth's ecological wounds."
Coping strategies
If you're feeling anxious about the planet and its people, try the following:
Surround yourself with people who understand. Having friends, family or common interest groups to talk to really does help.
Take action. Make more sustainable and ethical choices, volunteer with causes you believe in, and talk to people within your sphere of influence – such as friends, family, employers and politicians – to educate them and encourage positive change.
Prioritise self-care. When you're feeling overwhelmed by eco-anxiety, take time out. Spend mindful time doing things that make you feel positive and safe. Knowing when to disengage from things that worry you is just as important as knowing when to tackle them.
Seek support. The Chaplaincy has lots of information and activities that promote wellbeing, including an excellent eco-spirituality course during term time and a Listening Service for students and staff of all faiths and none. There is also a counselling service at the University for both students and staff, plus lots of self-help resources to support your wellbeing. If you think eco-anxiety is making an existing mental health problem worse, speak to your doctor.
Where can I find out more?
The Mental Health Foundation has top tips for connecting with nature as well as information on why it's important for governments to increase access to quality nature spaces to improve mental health and social justice issues.
The University's new Climate Solutions MOOC is also a great way to learn what actions you can take to tackle the climate emergency.
Finally, take action at the University by becoming a Sustainability Champion, a network of over 500 students and staff working together to make the University more sustainable and share tips for living a more sustainable life.
Do you suffer from eco-anxiety, or have something to say on this topic? Email srs.department@ed.ac.uk.
Read other blogs about eco-anxiety on The Seed, a blogsite from the Department for Social Responsibility and Sustainability