Work-based placement: Max Franz Sikora
Work-based placement: Max Franz Sikora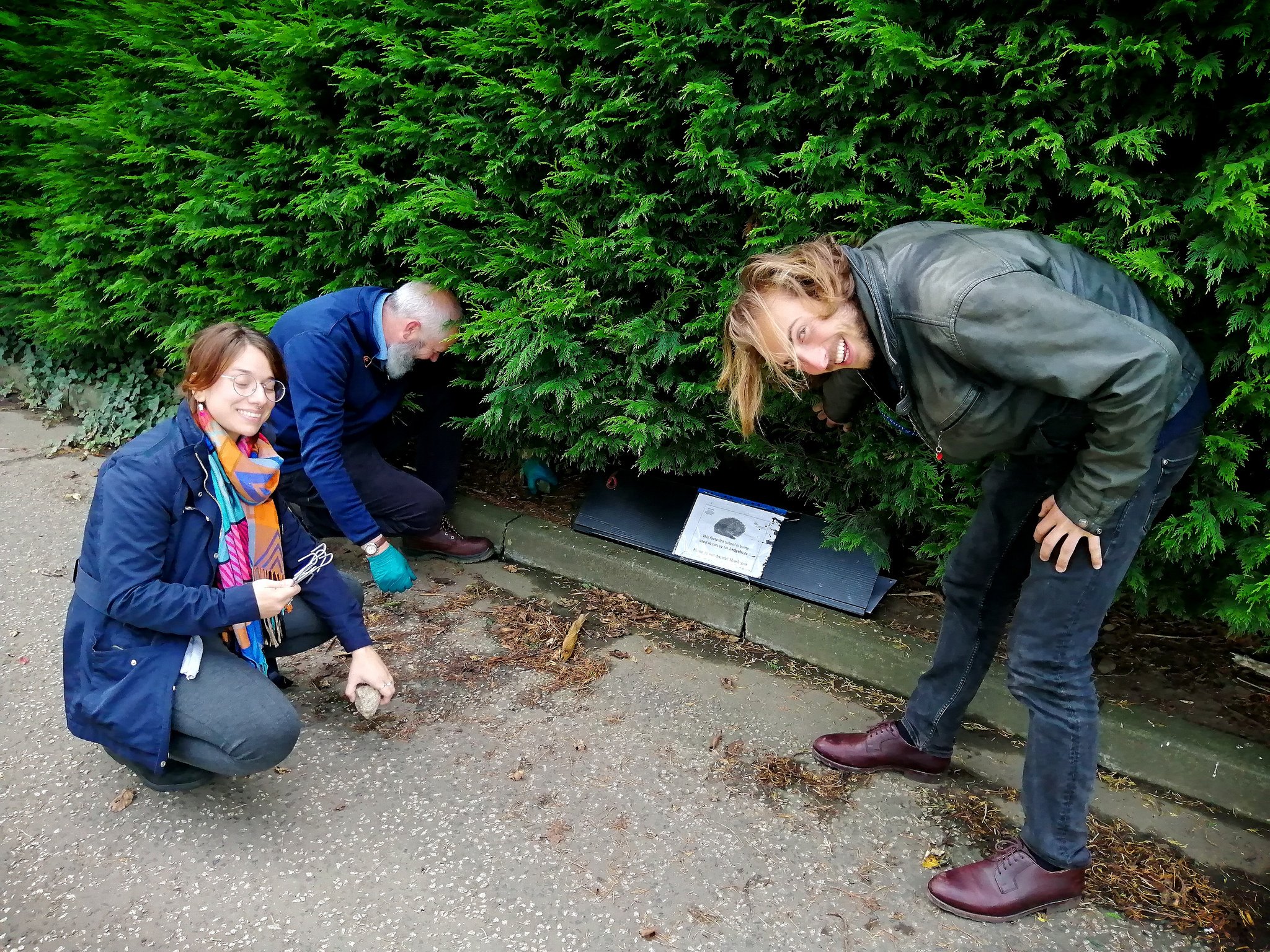 Max Franz Sikora joined the Department for Social Responsibility and Sustainability on a placement from the Technical University of Munich for 2 months. In this blog, he reflects on what he learnt.
I study Technology and Management at the Technical University of Munich and took a course about sustainable management last summer. I had been interested in this topic for a long time but it was the first time that I looked at it from an institutional perspective rather than from an individual view point.
I wanted to learn more about ways to make the earth more sustainable and what roles big educational institutions like universities play. It was strange to discover that my university, one of the largest in the country with more than 40,000 students, does not have a department dedicated to improving the university's relationships with society and the environment.
Through a friend, I heard of the Department for Social Responsibility and Sustainability at the University of Edinburgh and I was curious about how they tackled these issues and how they implement sustainable policies in their operations and also in the student experience.
Firstly, I researched the department and found that more than 20 people worked in the department on different topics. Next, I got in contact with the Department's Student Engagement, Events & Reporting Programme Manager who offered me a student placement at the department, as part of my degree programme back in Germany. He proposed to me the opportunity to explore the different projects existing in the department and to choose parts among them where I could play a role. I liked the idea because I wanted to learn as much as possible from different perspectives. Consequently, I met many interesting people in the department and heard about their work and projects. I could see how distinct the opportunities were and I decided to work on a diverse range of projects in the following eight weeks.
In one of the projects, I helped to work out a way to live stream the one of the department's Visions for Change events, which focused on the topic of business travel. We tried to make it possible for people to join the discussion from wherever they were and to give them the same experience as the audience in the room. Unfortunately, the challenge was bigger than we expected it to be and the live stream didn't fully work. We learned a lot so that we do think that we can make it happen next time.
In another project, I helped the team to organise a student competition to redesign the trophies for the Sustainability Awards. I contacted all departments which might have materials for the trophies because we wanted to build it from "waste" material the university produces. It was nice to see how much people liked the idea and how much willingness there was to help us was! I am very excited to see what the students will create.
I worked on another project with a group of people from different departments, which looked at ways to calculate the University's scope three emission from procurement. We designed a student project that will look at different approaches to best report and mitigate its emission in the supply chain. I really enjoyed working in this workgroup and it was nice to see that other people at different universities work on the same issue.
I also got the chance to have a work on one of the University's local community engagement projects. The Digital Ambassador Project links students to people who are not used to using electronic devices but want to use them in their daily lives. I participated in one of the workshops and it was great to see an older lady being amazed by all the things "the little mirror can do". I really think that events like this are highly beneficial for both young and old.
In a side project, I participated in a survey on the biodiversity at the University's King's Buildings campus where we tried to detect hedgehogs in small tunnels we placed at different locations. Unfortunately, and maybe due to the weather we didn't find any, however staff at Easter Bush campus were successful. I hope we have more luck next time and I am looking forward to building small shelters for our little friends during my next visit.
Because the topics and the teams I worked with were distinct from each other, I learned a lot about how to work within teams and how to generate value for different groups in a short time frame. In particular, I improved my writing skills via email communication and through producing reports. I also got the chance to participate in an academic writing workshop and a Microsoft Excel course from which I benefitted. Due to the freedom I was given I developed skills to organise my time and I learned more about my own interests in sustainability. This will help me to decide where I want to focus my future studies.
To sum it up, it was a great opportunity for me to see what possibilities exist for universities to positively change society and the environment, making our world better. I also discovered that addressing these global challenges take time, and change does take time, with cooperation key to developing solutions in a large organisation.
I hope that I can take some of the knowledge I gained from my time at the University back to Munich to implement positive changes going forward.
I want to thank the team at the Department for SRS and all the other people who were so welcoming to me during my time in Edinburgh.