From studies to social enterprise: Social Stories Club
From studies to social enterprise: Social Stories Club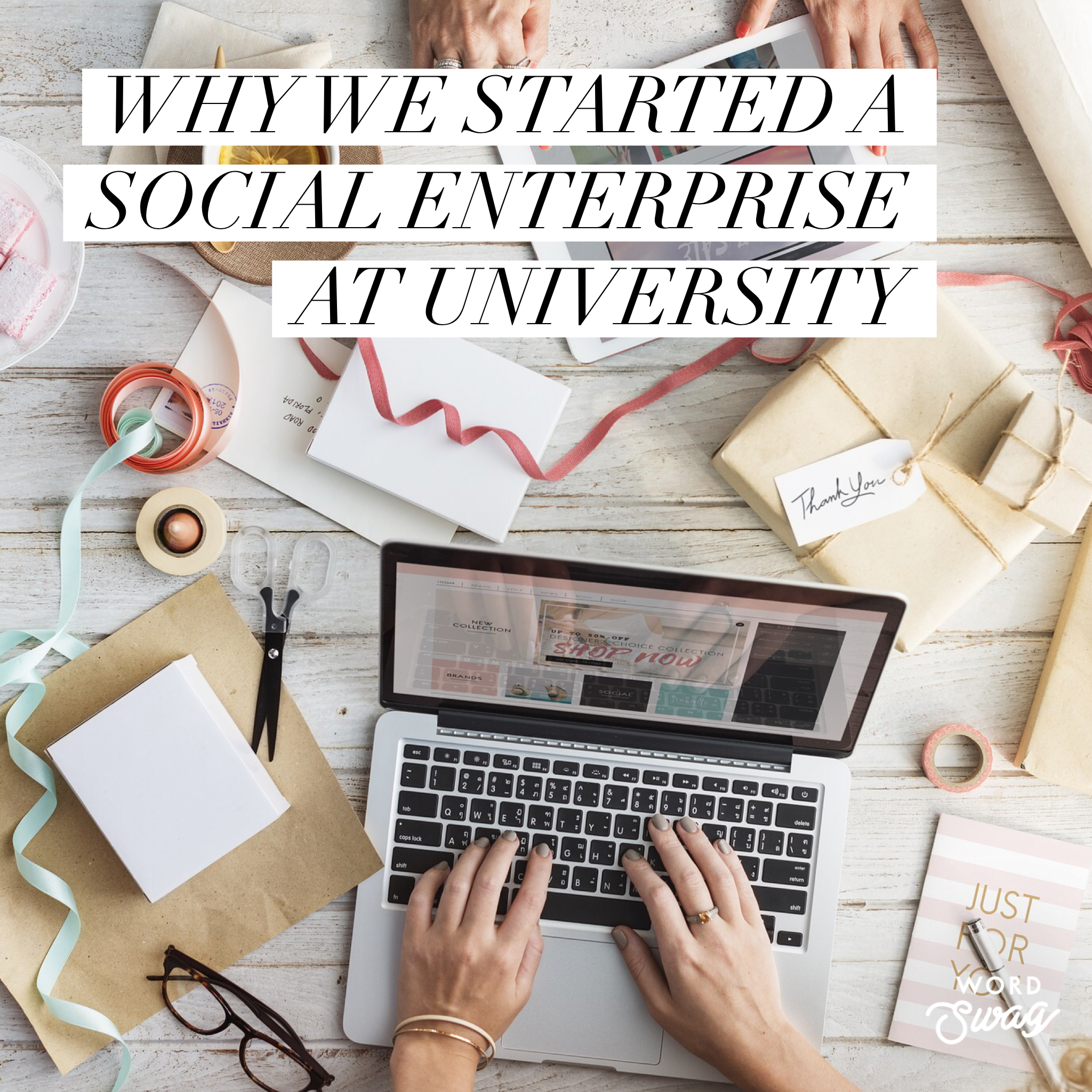 Karis Gill discusses how her time as a student at The University of Edinburgh led her to co-found a social enterprise.
Walking around the Freshers Fair in the first week of University was an experience. I was bombarded by offers for free cake and invites to that evening's bar crawl which rumoured 500 people had already signed up to. Admittedly, I got completely sucked in and chatted to everyone I came across. I signed up to the mailing list of more clubs than I could realistically commit to and I still get their emails four years later! However, I was on the hunt for an entrepreneurship club and a charity society. In the charities section, I was so overwhelmed for choice. There were volunteering opportunities abroad, charities supporting sick children, the elderly, homeless, and refugees, and I signed up to them all, of course. However, I left feeling a little confused- what social cause am I passionate about? I couldn't just pick one!

Next, I walked over to the business section and had a similar experience. I was not just looking for a business society, I was looking for my tribe. I naively thought I would stumble across passionate people who love solving creative problems through entrepreneurship and we would spend the next four years starting businesses together. This was, of course, not the case.
What I was really looking for was the social enterprise society. I just did not know it yet and would only discover this three years down the line on my year abroad at the University of British Columbia. Social enterprise can best be described as a marriage between entrepreneurship and charity. Finding social enterprise was such a magical moment for me, at that moment I realized what I wanted to do for the rest of my life. I was so inspired by all the social enterprises out there and their incredible stories, such as furniture made from recycled chopsticks. There were even chopstick recycling bins outside the Asian food restaurants on campus. Ever since, I have become obsessed with researching social stories and I have found thousands of social enterprises throughout the world. Social entrepreneurs are some of the kindest, smartest, and most creative people I have ever met and I knew I had met my tribe. I just knew I had to start my own.
Back in Edinburgh to complete my final year, I was talking to my friend of four years Aayush Goyal. At University, even he was interested in both charity and business. He raised over £12,000 in his first year for charity as a part of two teams. While he was in the midst of applying for graduate jobs, I sat him down to tell him all about social enterprise. 'I love it!' I remember him saying. He was quite surprised when he found out that social entrepreneurship was not a new concept and in fact, there were 1000s of social enterprises across the UK alone. Still, four years later, I could not pick a social cause I was passionate about solving, I loved so many. But I had an idea of my own which I proposed to Aayush and right there in the kitchen of his student flat he decided that he was no longer going to apply for graduate jobs because we were going to start a social enterprise together. In July 2018, we registered Social Stories Club.
Social Stories Club is all about making ethical products more accessible and boils down to shining a light on socially-conscious enterprises and the social missions they serve. There are so many amazing ethical brands out there that no-one knows about, and if we can educate consumers and raise awareness of their efforts more people will buy social. Although it would be amazing for social enterprises to one day be the norm, we are at a stage where a lot of people can't even name a single social enterprise. We get so much excitement sharing the little-known stories of these brands which we make accessible to all through our socially-conscious gift boxes. We wanted to make the perfect ethical gift that was versatile and was a collaboration of a variety of ethical brands and we launched our first socially-conscious gift box in time for Christmas 2018. Each gift box contains a story card sharing the stories of social change in an exciting and colourful way. Every product in the gift box has a unique social story, ranging from candles whose profits empower disadvantaged communities, to biscuits made entirely using renewable energy.
If you would like to look at our website, please visit Social Stories Club. We have only just started and we are so excited for our future social stories adventures. We are, however, so much more than a gift boxing company. We want to shine a light on social enterprises and bring down the barriers preventing more people from buying social.
Find out more about how the University supports social enterprise here.