Why Hammocks make the best beds
Why Hammocks make the best beds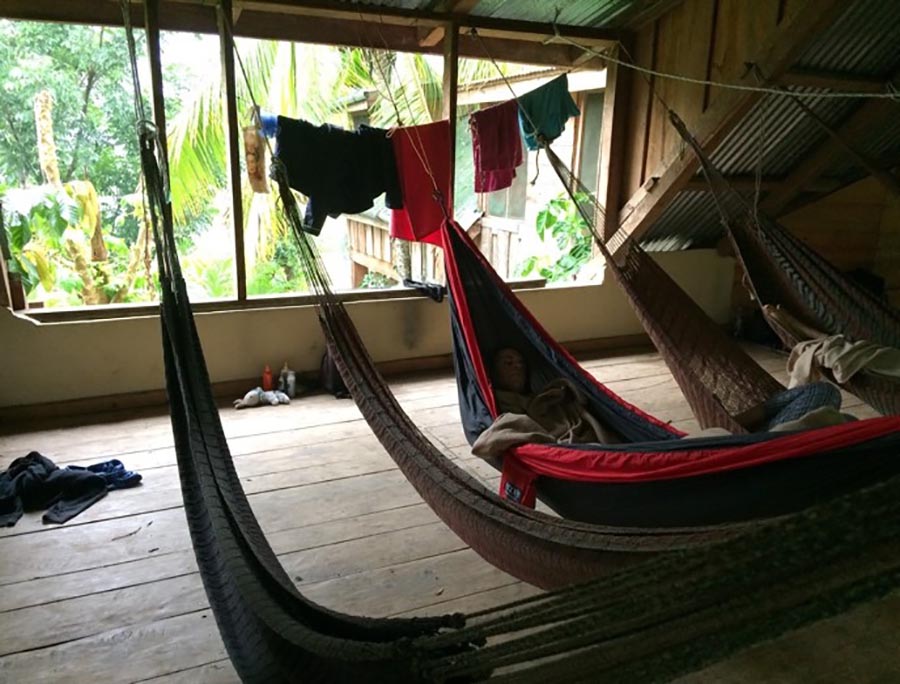 Claudia Cox, a fourth-year Classics student at the University of Edinburgh, shares her insights into Sustainable Backpacking through Central America.
Sustainable travel is, in my opinion, a hugely important environmental topic which is sadly all too often forgotten about in the interest of using alternative modes of transport that are faster, easier and more luxurious. When you're in an exciting new place with so many different things to do and see usually the last thing on your mind is the negative impact which you might be inflicting upon the local area you are visiting because of your travel choices made along the way. Sustainable travel not only considers transport and the way in which you reach your destination, but also what goes in your suitcase, the food and accommodation you opt for, and your overall impression on the location you are visiting.
As someone that is passionate about preserving the environment, I always aim to ensure that my travels are as sustainable as possible. This summer I was fortunate enough to spend two months backpacking through Central America (from Mexico City all the way down to Costa Rica) and I have to say it was definitely an incredible experience that I'd recommend to anyone keen for an adventure! That being said, I thought long and hard about measures I could put in place in order to keep to keep my footprint to a minimum in each new location I came to.
I was careful to research in detail where I was going to be staying each night, opting for locally owned guesthouses, couchsurfing, or eco lodges which promoted sustainability initiatives. One ecolodge experience was particularly memorable: a place called Utopia, whose name is defined as an imaginary and indefinitely remote place with connotations of heavenly perfection. Situated in amongst the tropical Guatemalan jungle of Semuc Champey, it was here that I discovered the magic of sleeping alongside nature in a hammock.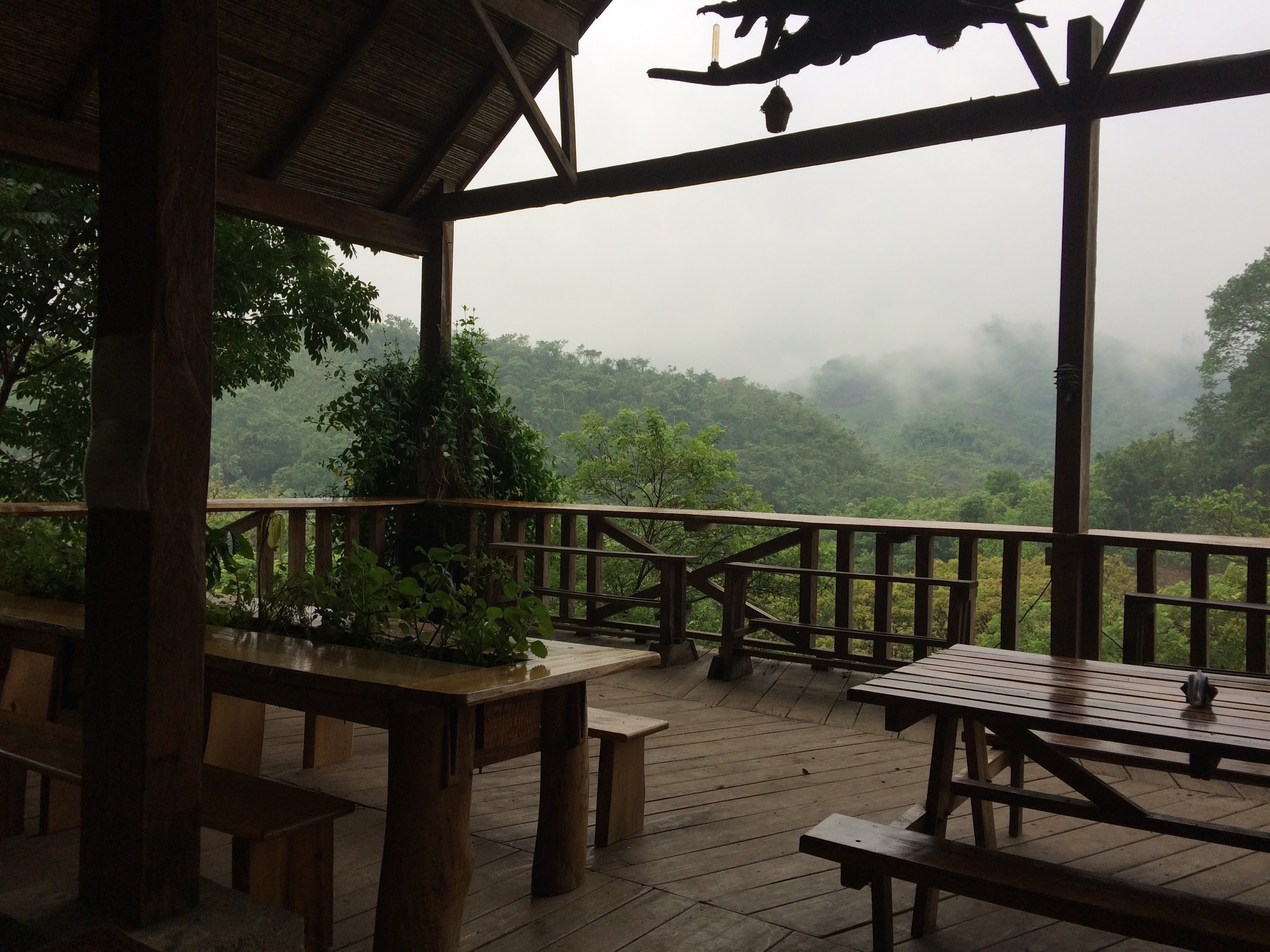 Set up side by side with a wooden roof high above to keep the rain off during the monsoon season, the hammocks otherwise had full access to the jungle scene surrounding the lodge because of the vast open-air windows, and there was a similar vibe in the downstairs lounge area. Sleeping under the stars was an incredible way to spend the night, and candles were lit at night time to avoid any need for electrical lighting. The lodge cooked vegetarian family meals for their guests with locally grown produce and sourced water from the nearby river which could be heard gushing through the trees from the lodge itself.
As I have mentioned, transport is a vital element of sustainable travel, and although I inevitably had to fly out to Mexico City I did a lot of research into carbon offsetting for my flights to really make my travelling the most environmentally friendly it could be. Companies like Climate Care and the World Land Trust are useful in helping you through this process and working out how to measure, reduce, and offset your unavoidable carbon emissions.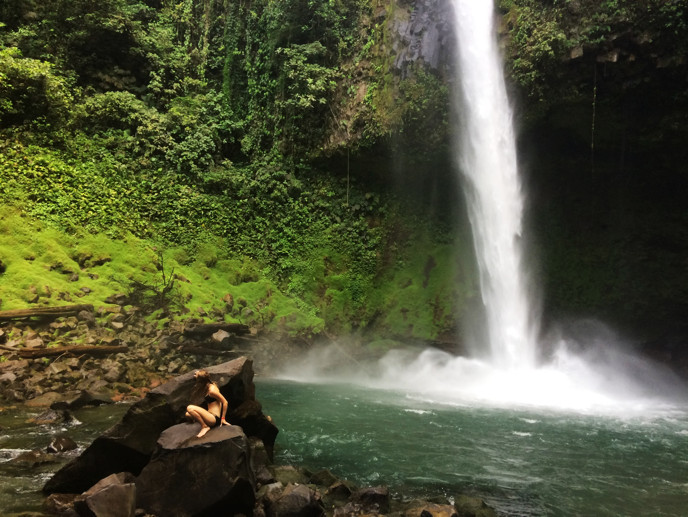 I chose local buses or shuttles to cover large distances and reach new destinations. Unfortunately the train network in Central America is very limited due to poor upkeep of the railway lines, otherwise that would've been a great option too. Where possible, I always took the time to walk to various attractions rather than hopping in a taxi or bus as many other tourists were inclined to do in such heat! In La Fortuna, Costa Rica, for example there is a magnificent 65m waterfall, just 5km or so from the main town where the majority of the accommodation was. However, tourist companies try and tell you that you couldn't possibly walk there, instead suggesting you get in their taxi/shuttle service. As it turned out the trek was beautifully scenic and although a bit of a challenge due to the uphill nature of the waterfall, without a doubt worth the effort!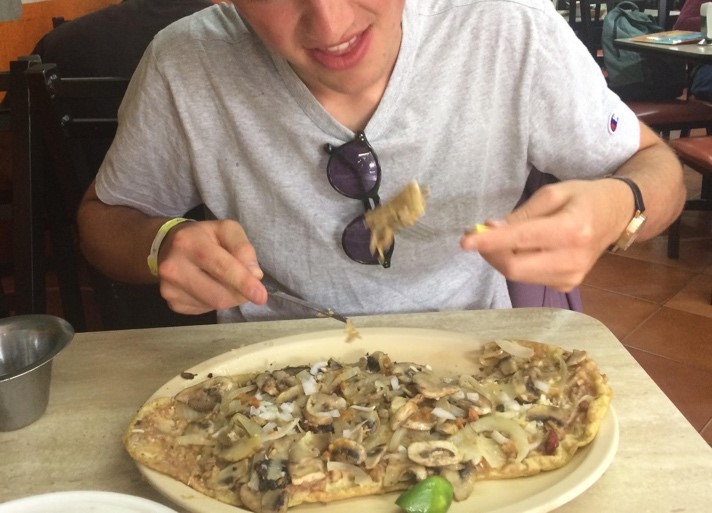 After expeditions such as this, my stomach was almost always grumbling which leads me onto one of my favourite activities when travelling: sourcing food from local vendors and lively food markets scattered across the streets. This is yet another way to ensure that you are supporting the local community and their produce, and at the same time gives you a taste of the local flavour and cuisine, a sure way to enhance your experience of the country you're visiting. In my eyes, Mexico City did this the best, with taco stalls and local kitchens selling huaraches sprawling round every corner. Huaraches are a type of Mexican sandal, and the food is named after this due to its oblong sandal-shaped fried dough base. It is then topped with refried beans, onions, cheese and your choice of extra toppings. It was amazing to sample real Mexican food as it is, in fact, so different from the 'Mexican' food we have in the UK. I found out the real meaning of spicy – much to the amusement of the local Mexicans nearby!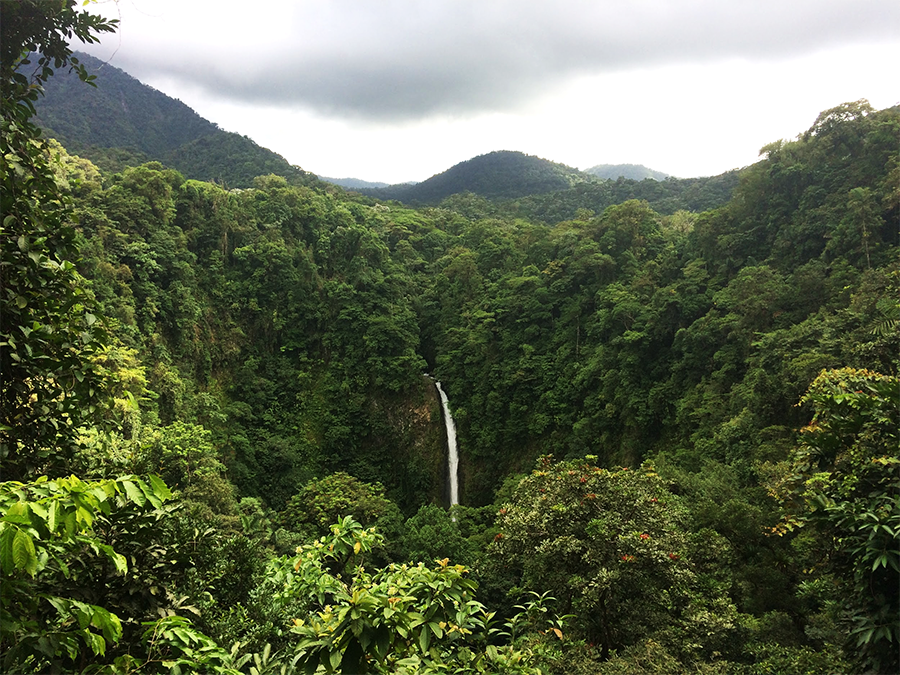 Finally, it is so important that the wildlife and their habitat which you admire when travelling are granted the utmost respect. Diving in the cenotes in Mexico was a remarkable activity to take part in, and being in the clear turquoise water so close to a vast array of tropical fish and turtles is something not many people can say they've done before. Yet it's vital to remember in activities such as this that they should be carried out with the understanding that it is a top priority to ensure that everything remains untouched by humans. As the saying goes, 'take nothing but pictures, leave nothing but footprints, kill nothing but time'.
Central America is a fabulous destination to explore and I wouldn't hesitate to recommend it to anyone wondering where they should travel to next. Travelling sustainably with the environment at the forefront of your mind is so important for now and the future, and we can all do more to become the ethical travellers that the world deserves.