Top five picks of the Fringe 2017
Top five picks of the Fringe 2017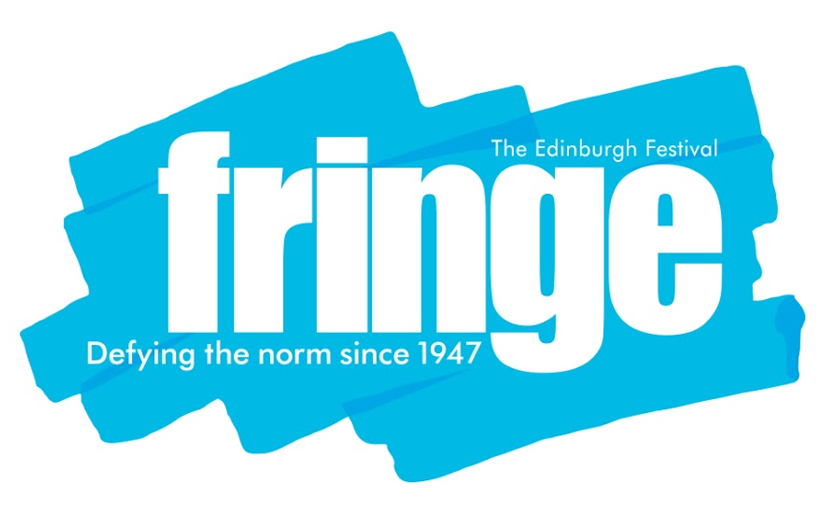 We have scoured this year's Fringe programme for some of the best socially responsible and sustainable events on offer. That being said, as all well-seasoned Fringe-goers know, you never know for sure what a show is going to be like until you give it a try.
1. Can Sustainability Ever Be Mainstream?
Sunday, 27th August, 1.50pm (1 hour)
Say the word sustainability and you probably – rightly – think of KeepCup toting, yoga-stretching, bike-riding Guardian readers. How do you get the rest of us to build saving the environment into our daily lives? Do we even need to? Or can we leave this to the politicians, environmentalists, economists and a few concerned citizens?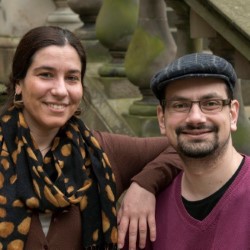 This event promises to explore some of the challenges around kick-starting climate-positive behaviour throughout society. (Sidenote: for those interested in KeepCups, yoga or cycling, the University has you covered!)
If this event is up your street, you'll probably be interested in a lot of what our department is doing, so why not give our website a browse?
Tuesday – Saturday, 4th – 26th August, 10.30pm (1 hour 45 minutes)
Take an easy walking tour to discover a little-known side of Edinburgh's Old Town: behind the historic buildings find the surprising number of gardens and green nooks and crannies, all with a story to tell.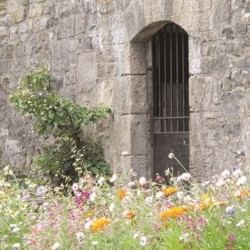 This walking tour will include snippets of history, along with a taste of what is happening in today's community gardens, lovingly maintained by Edinburgh's residents. A perfect chance to get outside, stretch your legs, and appreciate the city's secret pockets of biodiversity. If you're in the mood for more walking, there is another free historical Royal Mile Tour to try.
Monday, Tuesday, Thursday – Saturday, 21st – 26th August, 11.35am (45 minutes)
A Matter of Race follows the journey of two girls with identical lives, the only difference being the colour of their skin. Through physical theatre, spoken word, dance and song we explore just how much the colour of their skin effects their day-to-day treatment in society.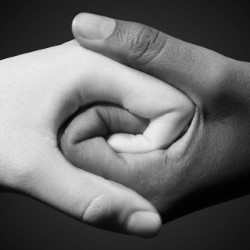 This theatre performance will bring together real-life experiences, media coverage and stories to explore issues around cultural appropriation and privilege. A powerful, physical and unique reflection on the social climate.
The University of Edinburgh is committed to equality, diversity and inclusion. For students, the Black and Minority Ethnic (BME) Campaign exists to provide a safe space within Edinburgh University Students' Association where self-identifying BME students can come together, discuss the issues affecting them, and campaign to improve their student experience.
For immediate support, students are encouraged to contact the Advice Place, and staff to contact Human Resources.
As you like it: 9th-13th August, 6.45pm / A Midsummer night's dream: 22nd – 26th august, 6.45pm (1 hour 45 minutes)
The world's first cycling theatre company, the HandleBards, pedal from venue to venue with all the set, props and costume necessary to perform environmentally sustainable Shakespeare across the globe.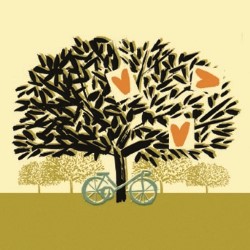 Given the amount of performers and visitors who fly from all over the world to enjoy the Fringe festival, it is refreshing to see an act that puts sustainable travel at the core of their production. Visit their website to learn more about their inspiring story. For those who can't get enough of cycling, there is also Bikeology, a comedy show from Tour de France reporter, Ned Boulting.
If you are a member of staff and want to bring more cycling into your work-week, find out how the University of Edinburgh can support you. We also have a series of blogs on cycling at the University, and we welcome guest pieces.
Monday – Saturday, 21st – 26th August, 1.35pm (50 minutes)
Environmental disasters have struck the world. Conventional farming is no longer productive or sustainable for the ever-growing population and resources are dwindling. The government has offered a solution: sky farming. They promise this will feed the malnourished masses.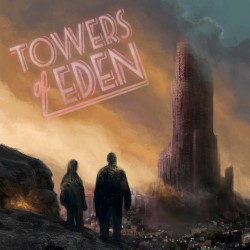 This one is for those who can't resist a dark, dystopian future. If you like the sound of 'Towers of Eden' you may also enjoy 'Loud in Babel', set in a future with a population of 10 billion, where reproduction is regulated.
If you're interested in provocative topics around sustainability and what the implications are for our future, you can view recordings of the Our Changing World series on YouTube, and look out for this year's series, taking place during the first semester.
---
In addition to these events, 'Sustainable Shows: Emerging Trends' and 'How to Win the Edinburgh Fringe Sustainable Practice Award' are two of the sustainability events prioritised for Fringe participants.
If you're interested in how to run a sustainable event yourself, we have our own handy guide to help you.
Let us know if you think we missed any relevant events, and send us a tweet if you end up going along to any of our top five!