Sustainability Heroes: Jo Green
Sustainability Heroes: Jo Green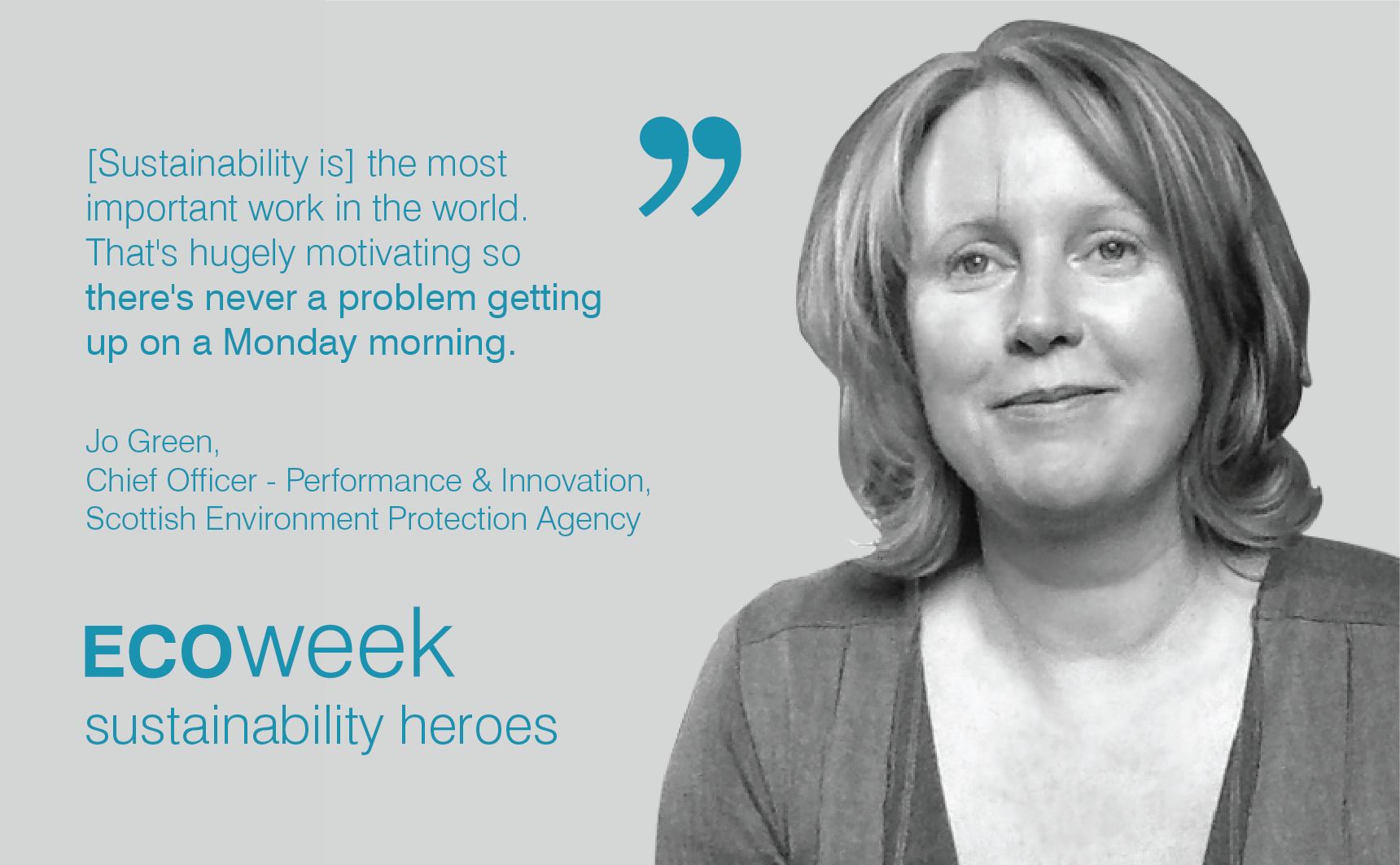 To mark ECO Week 2017, which aims to promote the wide range of careers related to the environment and sustainability, we are profiling a range of professionals who are leading the way within the sustainability sector. We're calling them our 'Sustainability Heroes'!
Throughout the week we will publish a series of short, snappy interviews that give us insight into their day to day life at work, what motivates them, and how they got to where they are.
Our fourth Sustainability Hero for ECO Week 2017 is Jo Green, Chief Officer – Performance & Innovation for Scottish Environment Protection Agency.
Name: Jo Green
Job title: Chief Officer – Performance & Innovation
Organisation: Scottish Environment Protection Agency
Previous roles that led to this job? Research Scientist (briefly), environmental consultant, Chair of a Social Enterprise, senior roles in regulatory reform and organisational change
What did you study? Where? Applied Geology at Strathclyde University
Where do you live? Bridge of Allan
What motivated you to pursue a career within the sustainability sector?
I like a challenge and in this field the job is never done. It's some of the most important work in the world. That's hugely motivating so there's never a problem getting up on a Monday morning.
What's the highlight of your working week?
Every day is different so it's difficult to pick a highlight. I'm fortunate to work with and meet a lot inspiring people and those interactions are often a highlight for me.
What traits do you admire in colleagues?
I admire colleagues who can do things I can't do. I like diversity and people who bring a different view. As someone who's at a very senior level I value people who are willing to speak up when they think I'm doing the wrong thing.
What has been your biggest set back at work? How did you overcome it?
I've had many setbacks. To make progress you have to take risks and that means that you will experience failure. It's how you handle that failure that counts.
What do you consider to be your biggest achievement in your career so far?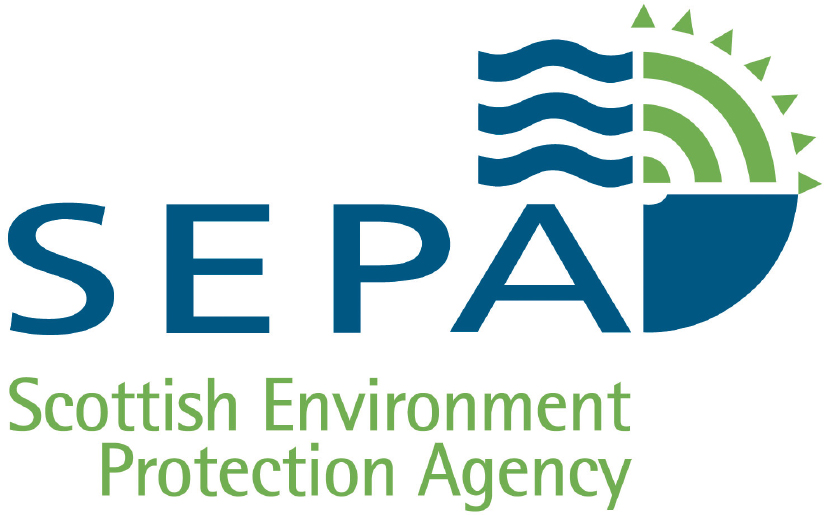 There's no single biggest achievement I would point to. I like creating
possibilities. For example, I was instrumental in creating a new statutory purpose for SEPA which opens the door for us to reshape what we do. Also, significant achievements often relate to the difference I've made to people, whether it's in helping them develop or grasp opportunities.
What keeps you awake at night?
I am often awake at night but that's mainly because I value time alone when I can think and reflect. My job is intellectually demanding and often there's no time to draw breath. Having time to process it is important. So a 3am cup of tea putting the world to rights in my head can be one of the most important parts of my day.
How do you juggle the work / life balance?
I have a demanding job and I'm a mother. The only reason I can do both is because SEPA has great policies that support a good work life balance. That support is priceless. I also have no hesitation in saying no to e.g work related evening events.
What gives you the 'Friday Feeling'?
What gives me a "Friday Feeling"? I have moments of "Friday Feeling" every day. Why wait to Friday?
What advice would you give graduates embarking on a career within the sustainability sector?
The advice I'd give is to not underestimate what you bring, even as a new graduate. You can bring a different and completely fresh perspective. Many of the greatest innovations that have shaped our world in recent history have been achieved by folk in their 20s. Don't let anyone close you down. Have a voice.
What does success look like?
Success for me is knowing that I've made a real, practical difference to people's lives.
---
This post was authored by: Claire Martin