Slurp: changing lives one soup at a time
Slurp: changing lives one soup at a time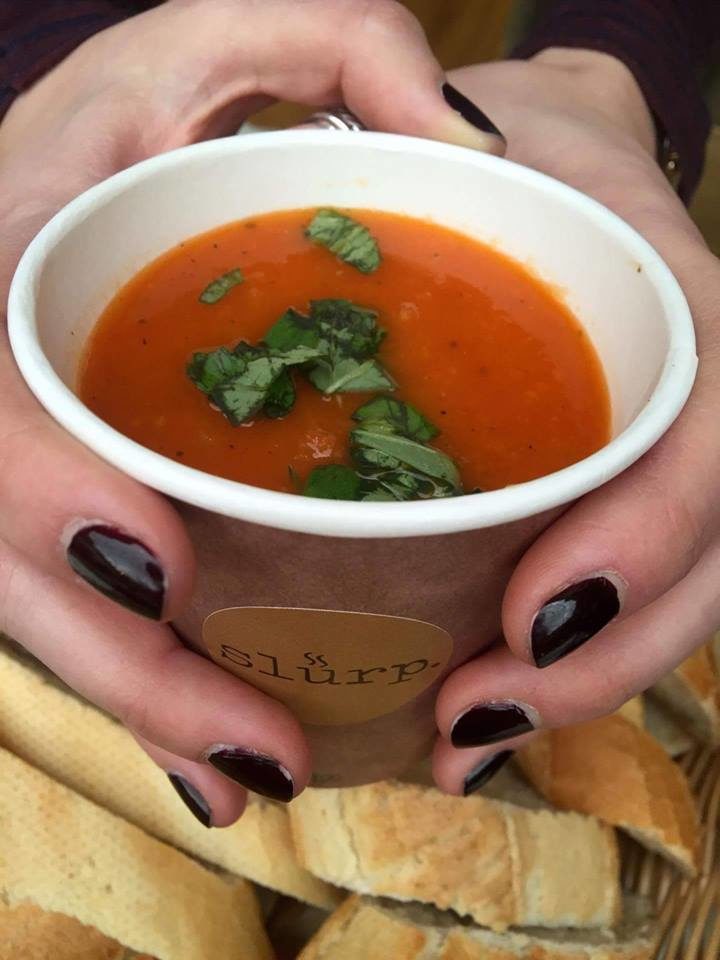 Slurp is a social enterprise project lead by a group of students from the University of Edinburgh, and seeks to tackle the problem of homelessness at its source, by working with young people at risk of homelessness.
How do we do it? Our solution is very simple. Alongside young people affected by homelessness, we sell soup that we prepare on our own with fresh ingredients twice a week on campus in front of the main library. Through our partner charity, The Rock Trust, we meet disadvantaged young people who accompany us throughout the process. Each one of these young people participates in 10 stalls, receiving £5 and a free lunch after each sale. After selling with us 10 times, they receive at least £100 and up to £200 to help to break the down barriers they face to employment, training or education. This takes a number of forms, from funding a qualification they have always wanted to do, to purchasing smart clothes for a job interview. By doing this, we hope to equip them with the skills and the confidence they need to accomplish their dreams.
We believe that by directly involving the disadvantaged young people in our project, they gain much more than just financial support. We want to ensure that our beneficiaries create meaningful connections with our team members so they do not feel marginalized but feel that they are a part of a young, future-directed community. They receive the chance of taking part in a social project where their own efforts pay off. From past experience we learnt that our beneficiaries gain increased confidence in their own abilities as they gradually take on leadership roles and help drive all stages of the project, from preparing food to recording sales to interacting with customers.
We are a fairly young enterprise but we have come a long way and already helped several beneficiaries break down the barriers they face to employment, training or education and get away from the homeless environment. However, we want to make even more impact in our Edinburgh community and you can help us in many simple ways!
First of all, come with your friends to our stall in front of the main library and buy a cup of hot tasty soup to support us; we are there every Wednesday and Friday.
Give our page a like on our Facebook: https://www.facebook.com/Slurpsoups/ to spread awareness about our project. Simple but extremely efficient!
If you want to get involved, why not join our friendly team? We have short (10-25min) meetings every Monday at 6pm in David Hume Tower, LG.07. You can also just contact us through Facebook, if you are interested in helping out whenever you have some spare time. No commitment!