Human rights abuses in supply chains: what can we do?
Human rights abuses in supply chains: what can we do?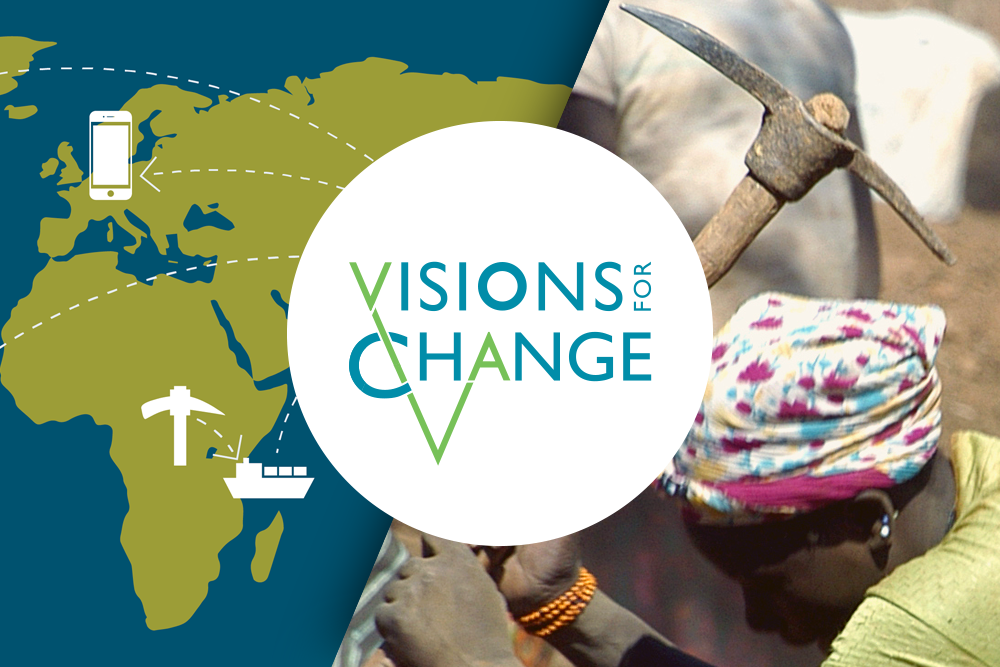 Research and Policy Manager Liz Cooper reflects on a thought-provoking Visions for Change event which took place on Tuesday 28th February 2017 during Fairtrade Fortnight.
Every year during Fairtrade Fortnight, we organise events related to aspects of fairness in trade and workers' rights. This year, we decided to hold an event on human rights abuses in supply chains, incorporating in particular two key issues we have been working on over the last year – conflict minerals and modern slavery. During Fairtrade Fortnight last year, we published our Conflict Minerals Policy, and in light of the UK Modern Slavery Act (2015), the University of Edinburgh has produced its first modern slavery statement, outlining actions taken to identify and mitigate risks of modern slavery related to our activities, and primarily in supply chains. However, having held several previous events that focus on what the problems are, this year we wanted to focus on what we can all do about them.
On 28th February at Edinburgh Centre for Carbon Innovation, I chaired a panel discussion to consider what we can do, as individuals and as institutions, about human rights abuses in supply chains. Our speakers were:
Emma Nicholson, Head of Sustainability, Advanced Procurement for Universities & Colleges (APUC), who gave the perspective of what we can do as institutions, by integrating ethical issues into procurement practices.
Lisa Stewart, Campaigns and Communications Manager, Oxfam Scotland, who outlined how campaigns such as Behind the Brand can help consumers make choices and influence companies.
Rob Harrison, Consultancy Manager/Director, Ethical Consumer, who explained how his organisation's company rankings for different product areas can help consumers choose what to buy, based on different social and environmental criteria.
Tickets sold out in advance, and we had a full audience of students, staff and people from the local community, and plenty of questions and discussion points, including:
Lack of transparency in complex global supply chains
The complexities facing consumers due to a large number of different social and environmental product labelling schemes
How to decide what criteria to prioritise when assessing company practices – working conditions, environmental issues, animal rights…
Whether ethical consumerism is only accessible to 'middle class' consumers
Boycotts versus engagement and dialogue with companies
Using social media to influence companies e.g. Twitter – to recognise good practices as well as denouncing poor practices
Overconsumption and growing interest in buying less
Further inspired by this discussion, we will continue to collaborate between the SRS Department, Procurement Office, academics and students, to continue to advance our knowledge and action regarding social responsibility and sustainability in supply chains – you can find out more on our Fairness in Trade and Sustainable Procurement programme page.